✎ Key Takes:
» You can see the issue of not receiving TikTok messages despite notifications if your app is outdated or has bugs affecting its functionality.
» Also, check and update your TikTok app to the latest version, and ensure a stable internet connection to address potential causes for message delivery issues.
Why Do I See: TikTok Notifications But No Messages
This can mean the following things below for which you see this error 'TikTok Notifications But No Messages':
1. Delayed Message Delivery
If you see TikTok message notifications but no actual message, it could be due to delayed message delivery. This means that the sender may have encountered a temporary issue or delay while sending the message.
So, if you receive a notification but no message, you should wait for some time and check again later to see if the message arrives.
2. Message Deletion or Recall
When this happens, the sender may have deleted or recalled the message before you had a chance to read it. Due to various reasons, such as the sender's regret or an accidental message, they may have taken back the message.
This can result in you receiving the notification but not finding any message when you check. You must understand that the sender has retracted the message, and there's no need to worry or search for a non-existent message.
3. Network or Connectivity Issues
While you find TikTok message notifications without any accompanying message, it could be due to network or connectivity issues. For this reason, the message fails to load or display properly on your device.
Now, you can try troubleshooting steps such as restarting your device, checking your internet connection, or reinstalling the TikTok app. You may find that resolving the network or connectivity problem helps in displaying the message.
4. Glitch or Technical Error
You might see that TikTok message notifications appear, but there's no actual message present. And this could be a result of a glitch or technical error within the TikTok platform itself. If you encounter such situations, the notification system may be experiencing a temporary issue.
Just make sure to keep your TikTok app updated and be patient, as these glitches are often resolved by the TikTok team in due course.
How to Fix if TikTok Messages are Not Working:
Follow the steps mentioned below to fix the problem of messages not working on TikTok:
Step 1: Open TikTok and Tap on Profile
If your TikTok messages are not working, the first step that you have to follow is to open the TikTok app from your phone's home screen. At the bottom of the screen, you will see a menu bar with icons.
The icon on the right-most corner of the menu bar is the "Profile" icon, tap on this. The profile section of your TikTok app will open. Here, you will see all the essential information related to your account, like username, followers, and following lists.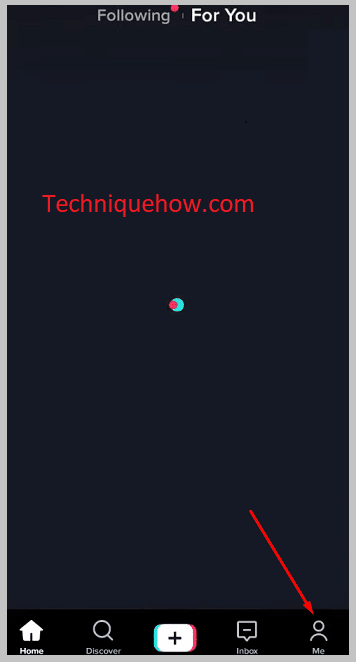 Step 2: Tap the three-dots icon
Now that you are in the profile section of your Tiktok app, you will notice an icon at the top right corner of the screen resembling three dots. Tap on this icon, and you will be led to the "Settings and privacy" section of TikTok.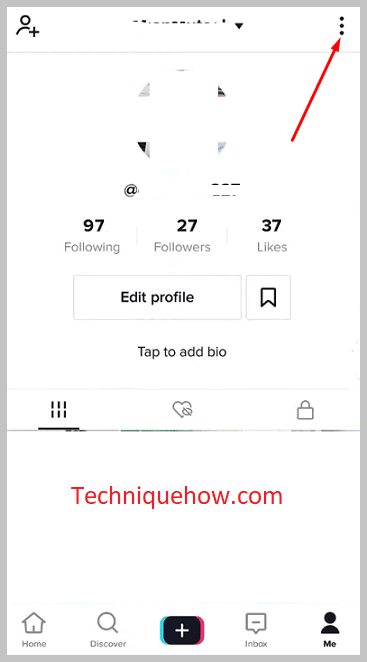 Step 3: SUPPORT> Report a problem
Once you are in the "Settings and privacy" window of TikTok, you will see options like "Privacy", "Manage account", et cetera; you will have to keep scrolling down until you see the "SUPPORT" subsection.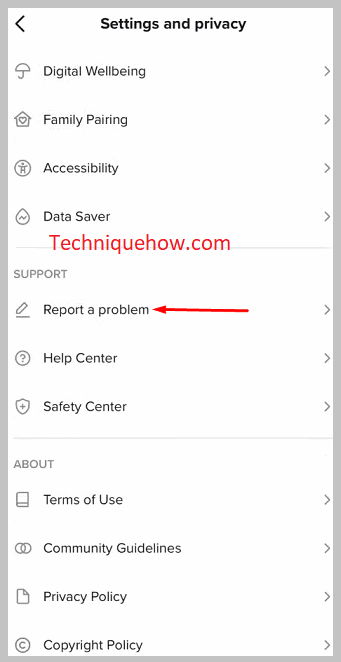 In this section, you will find options related to contacting TikTok to solve the problem you are facing.
Step 4: Choose 'Notifications/Messages'
After you have tapped on "Report a problem", you will notice a subsection of frequently asked questions and another subsection of Topics that your problem might fit into. In the "SELECT A TOPIC" section, there are options like "Suggestions", "Videos and sounds", et cetera. Look for the option "Notifications/messages".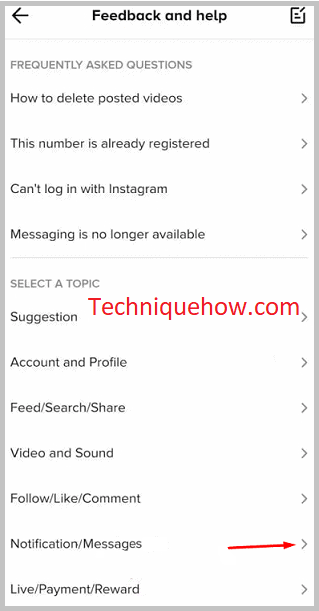 Tap on this option. This will lead you to a window that will ask you to "SELECT A TOPIC" from the options "Push notification", "Inbox Notification" and "Direct message". Here you have to tap on "Direct message" which will lead you to a tab with problems related to direct messages. Tap on the option "Unable to send direct messages"
Step 5: Describe the issue with Messages
Now that you have tapped on the "Unable to send direct messages" option, you will be faced with a window that will provide a few tips to solve the issue you are facing with messages. At the bottom, you will be asked if your problem has been solved. Tap on "No". Then tap on the "Need more help" option.
In the next window, you will be asked to share your feedback. Describe your problem clearly in this section. After you have described it to the best of your abilities, tap on "Report". Do make sure you are connected to high-speed internet.