✎ Key Takes:
» You can address the issue of a YouTube video stuck on processing by verifying your account at youtube.com/verify to enable video uploads longer than 15 minutes.
» You can use the MP4 format for your video, ensuring compatibility with YouTube, and consider reinstalling the YouTube app if the problem seems to be an app glitch.
How to Fix Video Processing Abandoned On YouTube:
There are a few methods that you have to take:
1. Verify Your YouTube Account
The unverified accounts on YouTube are not allowed to upload a video that's more than minutes. If you have a basic YouTube account that's not verified, you can only upload videos that are less than 15 minutes, or else, it won't get uploaded and stuck at processing.
But if you have a verified account, you'll never face processing issues that are related to the length of the video. Therefore, the best solution that can help you fix as well as avoid this kind of issue in the future is to verify your YouTube account.
Verifying your YouTube account requires you to follow certain particular steps that are mentioned below:
🔴 Steps To Follow:
Step 1: You'll need to open the browser on your device and then on the search box enter youtube.com/verify.
Step 2: Then you'll be asked to select the country you're in by clicking on the white box and then choosing a country that you're a resident of. You need to select your actual country and not any random country as this is a part of the verification process.
Step 3: You need to select the method to get the verification code. You can either get it by phone call or text message. Therefore, select accordingly.
Step 4: If you're choosing a phone call, you'll get an automatic call. Click on Call me with an automated voice message then click on Confirm.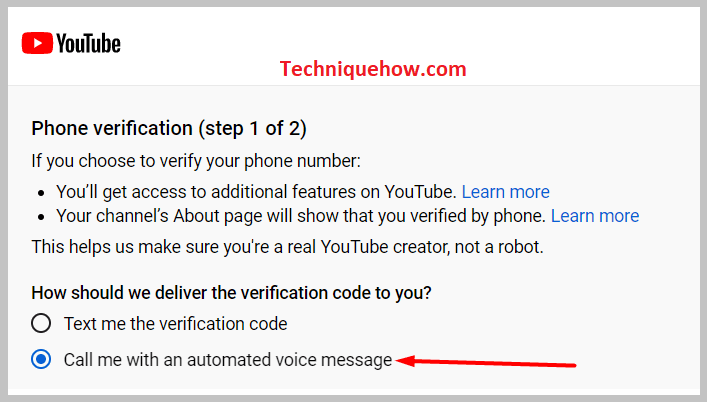 Step 5: Then enter your phone number and click on Submit.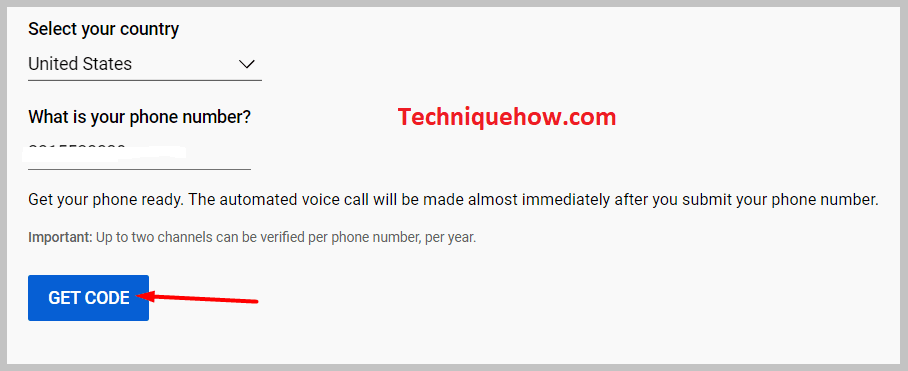 Step 6: You'll get a call from YouTube where they'll tell you the verification code.
Step 7: But if you prefer to get the code over text, you need to click on Text me the verification code. Enter the phone number and then click on Submit.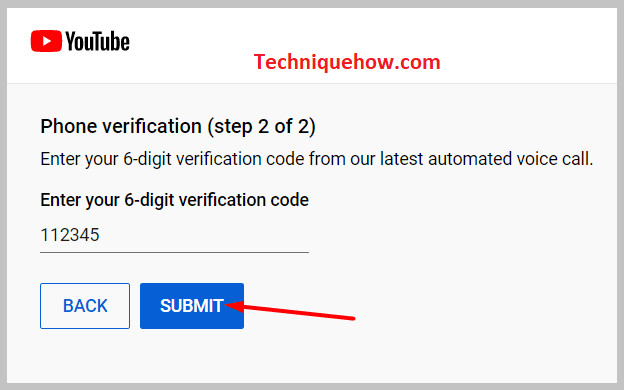 Step 8: On the next page, enter the code that you've received and then click on Submit
Step 9: You'll get a congratulatory message on successful verification.
2. Reinstall YouTube app
When your video is stuck in processing, it might be an app glitch too. Therefore, to fix it, you can try to uninstall the application and then reinstall it.
When you're uninstalling the YouTube application, you're not deleting your YouTube data or your account, but simply restarting the application all over again.
You need to follow the steps jotted down below to uninstall and reinstall the app of YouTube:
🔴 Steps To Follow:
Step 1: On your device, you'll need to go to the app menu section.
Step 2: Next, you need to click and hold the YouTube application and you'll get the options Uninstall.
Step 3: Click on Uninstall and it will be uninstalled.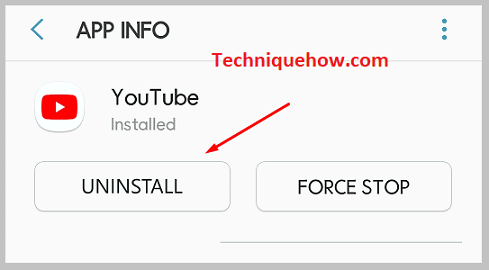 Step 4: Next, go to Google Play Store.
Step 5: Search for YouTube.
Step 6: From the result list, you need to click on the Open button that's next to YouTube.
It will be downloaded and installed.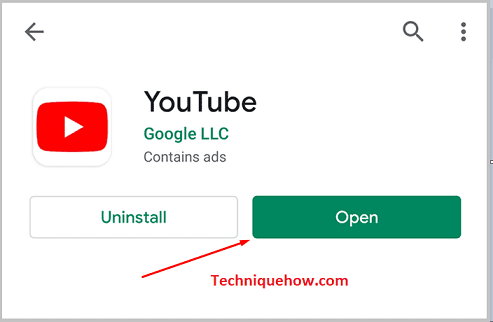 3. Delete and Re-upload the YouTube video
Another method that you can try out is to delete the video that is being processed and then re-upload the video once again as it might fix the minor technical glitch that is causing the issue. But this method is the last thing you should try because you have to restart the whole process all over again, so all your previous efforts go in vain.
Sometimes, longer videos take 3 to 4 hours to get uploaded on YouTube. But if you delete the processed video, it would take another 3 to 4 hours to get uploaded as you've to start the process from the beginning with this method.
Make sure that you're following the guidelines of YouTube for uploading videos, or else your videos won't get uploaded. The editing apps that you use should not be the ones that are corrupted or cheap or else they can hamper the quality of the video.
4. Convert Video to MP4 (if in other formats)
If you're using a format that's not supported on YouTube, your video won't get uploaded. Therefore, you'll need to first convert the video to MP4 so that you can upload it without any issues.
YouTube generally supports almost all kinds of formats when it comes to uploading videos, but certain specific types are not supported by YouTube.
MP4 is the most used format by creators when it comes to uploading videos.
However, there are tons of other formats that are supported by YouTube such as MOV, MPG, etc.
You can use any of the online converters that are available to convert and change the format of the video and then try to upload it again.
Why Does the YouTube Video Get Stuck on Processing:
There are a few reasons why YouTube videos get stuck:
1. High file size or high resolution
Videos on YouTube are often stuck being processed when they have a high resolution or the file size is too large.
If you're trying to upload a massive video, it will get stuck in processing and won't get uploaded. You should always use a resolution that's not too high for your video to avoid such issues in the future.
If you've used a video on 4K downscale the range to 1080p so that the size of the file gets smaller. Often the creators try to upload videos of very high quality so that the viewers can enjoy them better in HD. However, videos that have too high resolution don't get uploaded on YouTube and remain stuck in the process.
2. Long video length
The length of your video can be the cause of the issue. If the video you're uploading is too long, you need to first adjust the length of the video by removing the parts that are not needed by editing it. You'll need to first edit and trim the video to make it within 15 minutes and then try to upload it.
On YouTube, you're only allowed to upload those videos that are neither too long nor too short. Therefore, always keep in mind that you're not supposed to upload a video that's more than 15 minutes as it's only allowed to creators who have a verified account on YouTube. If you're not a verified creator, YouTube won't allow you to put the video on the channel and it will get stuck in processing.
3. Slow internet bandwidth
Having a slow internet connection can cause this issue too. Poor network connection interrupts the upload process and the video gets stuck in the processing when you are uploading it. You'll be shown an error message that your video is stuck at pending and yet to be uploaded.
Therefore, you'll need to make sure that you have a strong internet connection before you start uploading any video on YouTube.
You can also switch your network connection to another one that's stable to increase the internet speed. Slow connections can take several hours to finish uploading videos so you need to use a high-speed data connection or a wifi network to avoid such issues.
4. Due to YouTube server issues
YouTube server issues can also be the reason for your video being stuck in processing. Many times due to maintenance and traffic issues, the YouTube server remains down.
If you coincidentally upload a video at the same time when the server of YouTube is down, there's no way you can fix it but wait for the server issue to get fixed so that the video can get uploaded after that.
How to Fix Processing Abandoned on YouTube Uploading:
If your video isn't getting uploaded on YouTube and it's stuck in processing, it's most probably because of a wrong video format. The video format that you've used on your video needs to be changed with a converter. You'll need to convert it to a different format and then try to upload it again.
However, it can also occur from the fact that the size of the video is too much. You need to compress the video size by reducing its length. Unverified YouTubers are not allowed to upload a video that's more than 256 GB. The length of your video should not go beyond 15 minutes or else it would be stuck. Only if your account is verified, you're allowed to upload videos that are more than 15 minutes long.
If you've used any song or music in the background that's restricted from being used due to copyright, you'll first need to remove the copyrighted audio or song in the background and then head on to upload the video again.