Your Quick Answer:
To know if your WhatsApp is monitored, open your WhatsApp and look for all active or previous sessions. You will see all the devices that are being used on your WhatsApp.
If you see some changes in WhatsApp conversations that are not done by you, then you should be prudent that your WhatsApp is monitored by someone else.
You will also get a notification if any device has opened WhatsApp web and in that can just log out of all the active WhatsApp web sessions to stop the monitoring.
Check your about section and contact information, if any changes are made there.
If you recently have logged into any third-party apps with your WhatsApp, there might be a chance of being spied on.
If you don't keep your WhatsApp backup file safe or the media folder protected, hackers might be able to steal the data from there and see all of your WhatsApp chats.
How to Know if Someone is Reading My WhatsApp messages:
Hackers try many ways to read your WhatsApp to see the messages. You might check the below-mentioned ways to be aware of:
1. Using WhatsApp WEB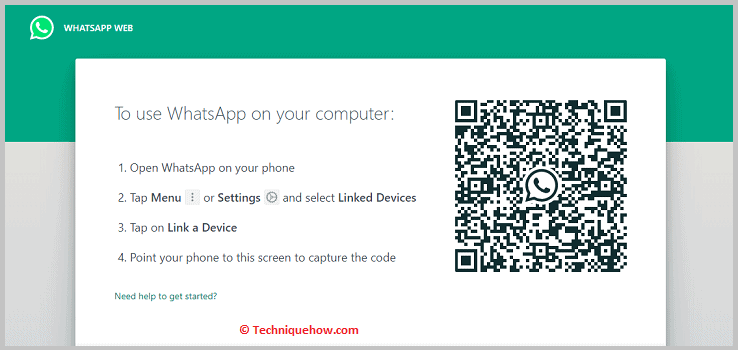 WhatsApp web is the easiest way that hackers use to watch inside your WhatsApp chat and send and receive messages.
But, this becomes possible due to the QR code for the WhatsApp web feature.
What hackers do is, steal that QR code and scan that with the WhatsApp web on their PC and if your WhatsApp is open on your mobile they can see all the stuff including messages and media on their PC.
This actually keeps the records of what you are sending and receiving on that WhatsApp account.
2. Using a Registered SIM card
WhatsApp uses the SIM card for the first time after installation and later your can move out the SIM and use WhatsApp for that account if you have other internet connections or have Wi-Fi. But, this feature turns out to be a flaw of its own.
If someone has access to that number they can steal and your WhatsApp account and see the incoming stuff.
But, you would not be ever able to find out who did this because if the person removes the SIM still he has access to that account until or unless you get back the account again.
3. Device Backup File
If we talk about storage security, it is mandatory to keep your all data safe and never give access to other unknown apps.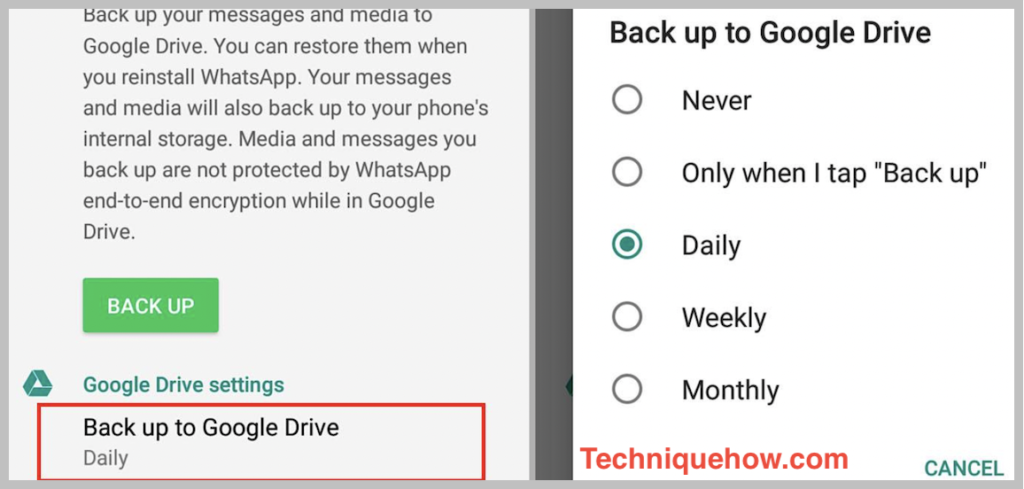 There are some hackers who may try to access your device's backup file WhatsApp and if they succeed in doing that, can steal all of your current WhatsApp data.
How to Tell if your WhatsApp is Monitored:
This thing can be done if someone scanned your WhatsApp Web QR without letting you know.
To know if someone is tracking or monitoring through WhatsApp web just,
Step 1: Open WhatsApp and tap on the 'three-dots' icon & tap WhatsApp Web.
Step 2: Now, if this shows 'Currently Active' then your WhatsApp messages are being read on the WhatsApp Web.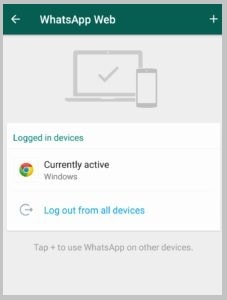 Step 3: You can tap on Log out from all devices to stop this.
If we talk about the demand for tracking anyone's WhatsApp account by such apps, may likewise not be the real thing that is utilized by experts. But, WhatsApp can be spied on by such apps and spyware, so be careful.
☛ If you have installed unnecessary third-party applications on your device, things get worse if you also have allowed file/media access to such apps.
☛ If you see multiple messages or files that are sent to your contacts without your permission, you can be sure that a major hack happens on your WhatsApp account and the spying is going on till now.
How to Know if Someone is Monitoring Your WhatsApp on iPhone:
You will see the following things:
1. If you gave location permissions
Installing the mod or modified versions of WhatsApp can create this kind of issue. If you're suspicious that your WhatsApp is being monitored by someone you need to use some clues to figure it out. Often users download the modified versions of WhatsApp to get extra features that the original WhatsApp doesn't provide. Although these modified versions of WhatsApp are fun and easy to use sometimes, you can't trust them.
These modified versions are not approved and you should never download them from online sources. These modified versions of WhatsApp also ask for permission to access your storage, location, etc. If you've recently provided access to any modified app of WhatsApp, there is a good chance that your WhatsApp is being monitored by someone without your knowledge.
2. If Recently Installed Any App
Spy apps are another dangerous method that hackers use to monitor and hack devices to get hold of users' information. If you've recently installed any fake or spy app on your device after being told to do so by someone, then there is a good chance that the user has tricked you into installing the app so that he can monitor your WhatsApp remotely without having physical access to it.
When a spy app is installed on your device, then all your incoming, and outgoing messages, pictures, and status are updated to the hacker through the spying app. He will be able to read your chats remotely too.
If you're aware that there is a spy app on your device, uninstall that quickly to save your data from hackers.
How to Know If My WhatsApp is Tracked:
You might have noticed the following things to know:
1. If he Sees your Status or By Whom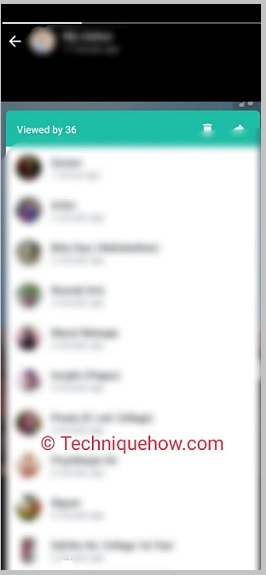 To know if your WhatsApp is tracked, you need to check the viewer's list of your status to see if there's an unknown user in the list or not. If you find that there's an unknown user on your viewers' list, you can be sure that your WhatsApp is being tracked by a hacker.
Even, look for other suspicious activities on your WhatsApp like receiving random messages from unknown users, harassing or threatening messages, etc.
Hackers track WhatsApp to find your confidential and personal data or information so that they can either take out money from you or blackmail you in some other way.
2. You recently Clicked on an unknown link
It's also possible that the user has got your IP address after you've clicked on a tracking link sent by any user. Tracking links are another way to trap users and get information or money out of them.
Recall if you've recently clicked on any links sent by anybody to visit any webpage or not. If you've clicked on any link sent by others on WhatsApp, you should know that you've been trapped to clicking on a tracking link.
If you ever receive any links from unknown numbers asking you to click on the link attached, immediately block the number and delete the message. Never click on the link attached to the message as if you click on it, they'll be able to get hold of your device's IP address and location.
🔯 How to Know if WhatsApp is being Spied by Someone?
If your WhatsApp is being spied on or used by someone, several indications you will get. If any background app is running, at that point you will see abrupt things going on your phone.
Your battery will begin to drain so rapidly and if you notice that without any ongoing downloading task, your mobile battery is depleting so quickly than normal, some apps are running in the background.
Your phone will heat up unnecessarily: If you see that your device is heating up so quickly in comparison to last time and also heat up even when the screen is turned off.
Turn off the internet connection or your Wi-Fi and see if the heating of your phone is stopped. If the device starts to heat up once again when the internet is connected then this is sure that background spyware is working on your device. The better option is to format your device right now or uninstall all of the unknown apps if you are not sure where it is going on.
How to Stop Someone from tracking WhatsApp:
If you see that your WhatsApp account is already being hacked and happening frequently then you might take a few steps on this and the issue will be totally solved.
Just act on these three methods as described below:
1. Activate Two-step verification
This is the initial step you can take against the hackers on your WhatsApp. You can see an option in Settings>>Account and then tap on Two-step verification, then ENABLE the feature there. This works by sending a verification code to the targeted number whenever a user tries to register an account on WhatsApp.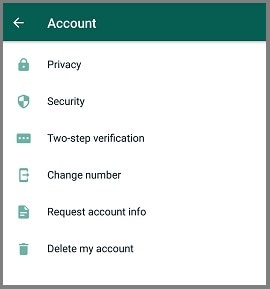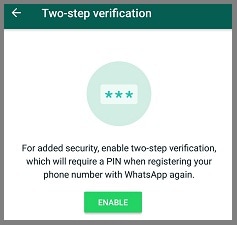 2. Disable WhatsApp Web
Now, here comes another method that you might care about, the WhatsApp web. Whenever you see a notification saying that 'WhatsApp web is currently active' but if you didn't activate this then this is an indication that someone is spying on your WhatsApp remotely. To stop that initially turn off the WhatsApp web feature by tapping on the three-dots icon. You can also check the status of that last active device there.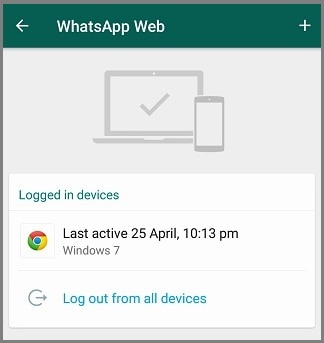 3. Lock All Applications
Android and iOS both have the feature to lock the apps using patterns or passwords. If your WhatsApp is not locked with any password or pattern, just do it as this may give a chance for hackers to get into your app's storage and steal data from there.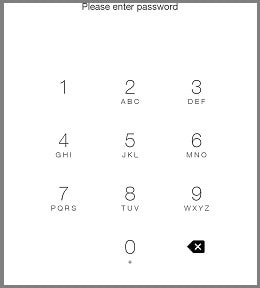 We also suggest you lock even the media and other folders from where your storage can be accessible. If you are using an older version of Android, in that case, you can install a third-party app called AppLock, easily available on the play store.
What should You do if WhatsApp is Hacked:
If you feel that your WhatsApp account might be at risk then you should take some crucial steps. You have four effective ways that can help to protect your WhatsApp messages from being read by someone else.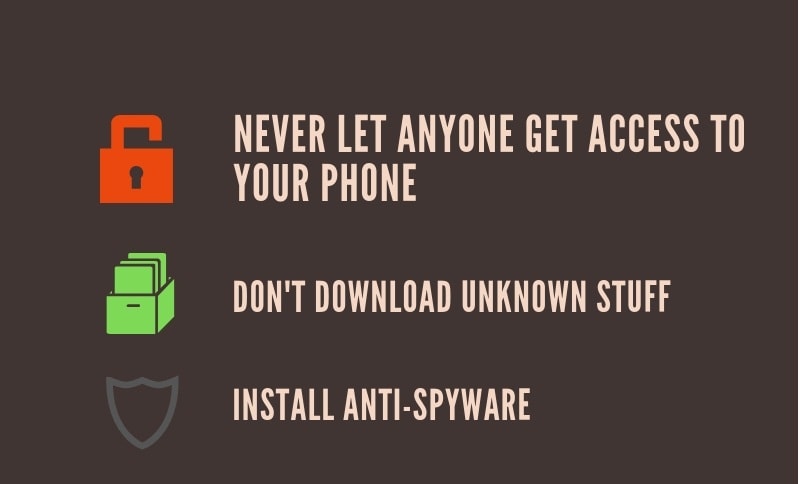 1. Never Let Anyone Get Access To Your Phone:
The first thing is, that you should never leave your phone with someone else unknown. As explained how they can take out all of the information. However, this is always recommended to use any devices single-handed and securely. So, keep an eye on your phone to prevent access from someone else.
2. Don't Download Unknown Stuff:
There are few browsers and sites that promote spyware and other viruses. You must be aware to download such apps and files, but never download & install such files on your mobile as these files can lead to the hacking of your phone. Just install AdBlockers on the browser and don't visit sites that have malware.
3. Keep only TRUSTED Third-Party Apps:
Trust matters a huge when choosing an app on your device. WhatsApp recently declared there are many apps that are detected as security dangers for your account. So, it is recommended to use only official apps on your device.
Note: If you need to protect your WhatsApp, initially activate the Two-step verification. However, you must activate the other feature as well to better protect your WhatsApp messenger.
Frequently Asked Questions:
1. How to Detect WhatsApp Spy App on Phone?
If you're suspicious that a spy app is installed on your device, you need to check the apps section to see if you can find any unknown app on your device. You need to unhide all the apps first and then check as the spy app might be hidden on your device.
If you've recently handed your phone to someone else, the person might have installed the spying app on your device to spy on you.
2. How To Tell If Someone is Lying About Tracking?
Often users are threatened by others that he or she has been tracked. But in most cases, they're trying to fool the person to blackmail him. If someone is tracking you constantly, the person will have complete knowledge about your life, work, friends, location, etc.
You need to ask the user about yourself and check if he can answer your questions promptly or not. If he's just guessing and assuming it, then he's lying to make a fool of you.
Also Read: