Your Quick Answer:
To get notified on WhatsApp when someone comes online, first of all, install WhatsDog, mSpy, or OnlineNotify on your mobile and run.
When someone comes online or goes offline, you will be notified on-screen.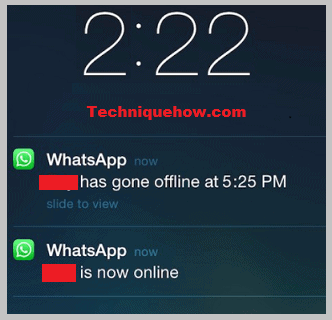 You can also install the WhatsApp notification app on your mobile and add numbers for which you want to get notified and set up. Now when someone comes online, you will be notified.
How To Get Notification When Someone Is Online On WhatsApp:
You will get an alert when someone comes online on WhatsApp after you set up the apps for your Android or iPhone devices.
To check if someone is online on WhatsApp try these apps and for sure you'll be able to see who is online on WhatsApp Messenger.
1. Using WhatsDog Tool
WhatsDog, offered by Second Lemon, is the most useful app to check who is online on WhatsApp. You can easily get it from Google and then just install the .apk file.
To get a notification when someone comes online on WhatsApp:
Step 1: First of all, download and install WhatsDog on your Android.
Step 2: To track a number just add that number on WhatsDog and this app will notify you whenever that contact goes online. Yes, an alert with sound.
WhatsDog also shows how long the person has been online in a day. This is the best one for your Android to give a try.
Another app named GbWhatsApp can do this as well.
2. mSpy Online Tracker
mSpy is the best mobile spy app for both Android and iPhone. This application is used to track WhatsApp data as well as gives an alert when someone comes online on WhatsApp.
On your iPhone it doesn't require jailbreaking, this could be installed easily without that.
Step 1: First, Download mSpy for Android!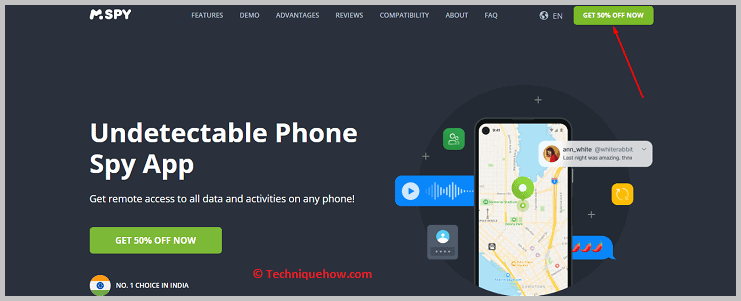 Step 2: This user-friendly app can also be installed on your Android device and offers the same as on iPhone.
To install the mSpy app, search it in Google and allow third-party installation on your device to complete the installation process on Android.
To install it on your iPhone, just go to iCloud & take the backup first, and install that, not any jailbreaking version.
3. OnlineNotify (iPhone)
If you have a jailbroken iPhone then you are good to go with OnlineNotify. This app is available only for iOS devices and provides notifications on exits and entries of someone else on WhatsApp.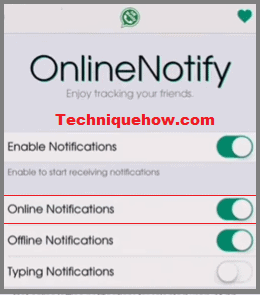 To track if someone is online on WhatsApp on your iPhone:
Step 1: First, Download and Install OnlineNotify on your iPhone.
Step 2: Still, some claim that it also tracks when someone is typing messages on WhatsApp, but WhatsApp already has its own feature for that alert.
This app can be useful in most cases but still fails sometimes to provide the information.
How to Know Someone's Online Status on WhatsApp without Any App:
From the following methods you can know this thing:
1. When the Person Reply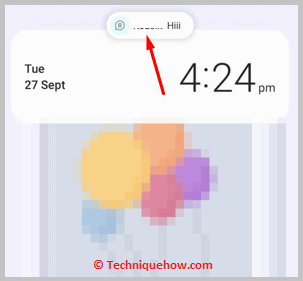 If you want to know someone's online status on WhatsApp, you'll need to send messages to her so that he can reply to the message when he sees it. You need to wait for the user's reply as the user can only reply to messages after she comes online and checks them.
But if you've muted the person or your WhatsApp notification is not turned on then, you'll not be notified about the user's reply to your message. Keep notifications turned on for WhatsApp.
Even if you find that your message is not getting delivered immediately, it's because the user is not online at that moment. Wait for the message to get delivered which you will be able to understand by seeing the two gray ticks. After you receive a reply to your message from the person, you'll be able to see the reply in the notification panel.
Once he replies to your message, you'll be able to understand that the user is online on WhatsApp at that moment. But if the user chooses to not reply to you intentionally, then you need to follow some other methods to check it.
2. From WhatsApp Group Activity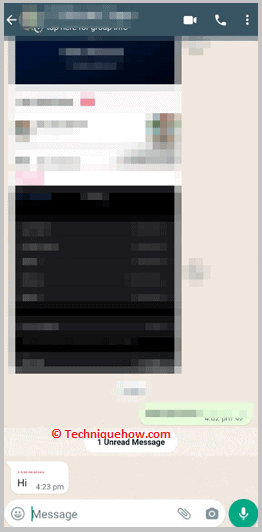 You can also find out whether a person is online or not from group activities. If you're in a group with a user whose online status you want to know, you can check if he sends any messages in the group or not. Seeing the group messages or activities, you'll be able to find out who's online at the current moment.
You'll only get notifications for group messages only if you've turned on the notification on WhatsApp. If you don't have the notifications turned on WhatsApp, you'll not get alerts for group messages. Even if you've muted the group, you need to unmute the group to get notifications in the notification panel from WhatsApp.
Frequently Asked Questions:
1. How to know if someone is online on WhatsApp without opening the chat?
If you want to know whether a person is online on WhatsApp, you need to open the WhatsApp application and then search for the user's profile by entering his contact name.
Next, you need to click on the chat. Then click on the profile name at the top bar of the page and it will open the user's WhatsApp profile. If you see the online tag under the user's name, you'll be able to know that he's online.
2. How do I know if someone is checking me on WhatsApp?
If someone is checking on your online activity, he'll also be online. You'll be able to see the online tag changing into typing sometimes. If he's checking your online activity, then has opened your chat. Therefore, you can send a message to the user and if the blue read marks appear immediately, it means that the user was stalking your profile to check your online status or last seen time.