Your Quick Answer:
The process is very easy and straightforward for calling someone from a different number.
To call someone from a different number, install the Fake Call app on your phone and buy its credits. Then use this application to make calls with another caller ID.
You can do the same thing using virtual numbers. There are many virtual number VoIP providers like CallHippo and RingCentral.
These providers provide you with a virtual number through which you can make calls with a different number.
Also using fake caller ID apps, you can call someone with their own phone numbers or without showing your phone number.
How to Call Someone from a Different Number?
There are certain ways that you can use to make calls to someone with a different number.
Let's try these steps below:
1. Fake Call App
Using the Fake Call app, you can easily call someone without revealing your number.
🔴 Steps to Use the Fake Call App:
Step 1: Open your Play Store app and search for 'Fake Call'.
Step 2: Install this 'Fake Call' application on your android phone.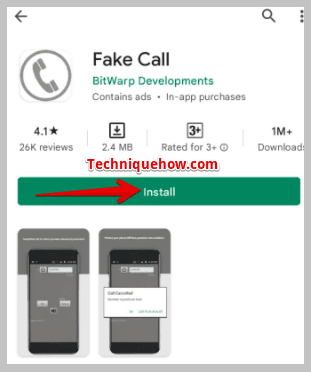 Step 3: Allow all the permissions that the app needs for running.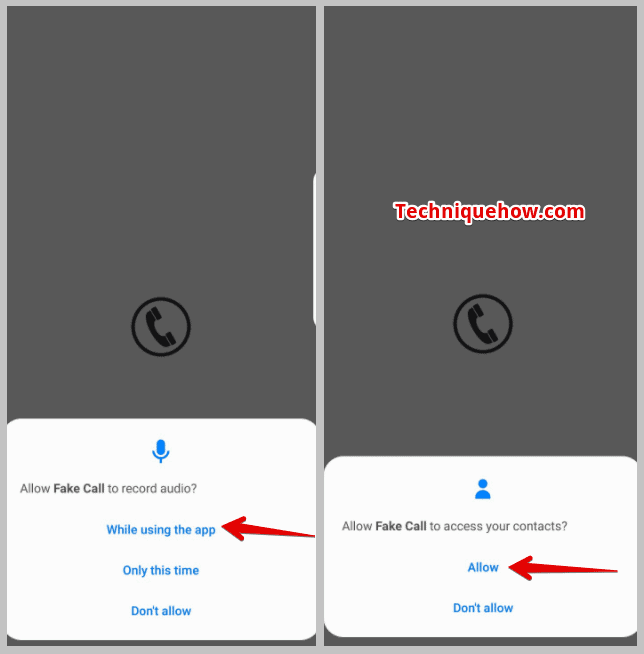 Step 4: Then you have to buy the credits to make calls.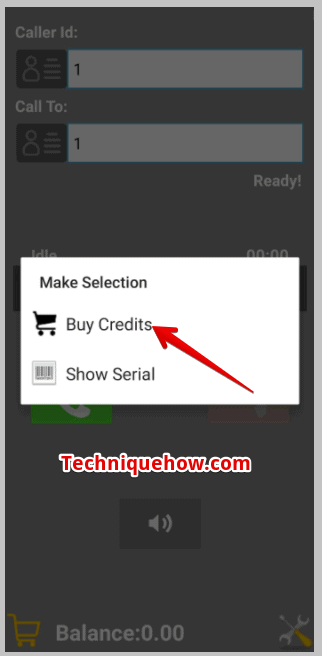 Step 5: You will then see two sections, On the 'Caller id' enter the target phone number of your choice from which you will call.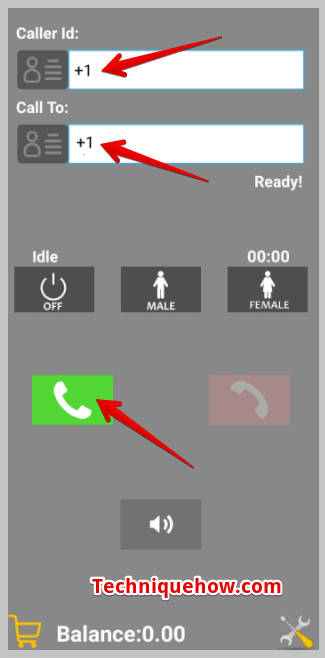 In the second section, on 'Call To' give the phone number you want to make a call and then press the call button.
⭐️ Advantages of Fake Call App:
You can call anyone with this app but the good thing is you can call by using any number you want.
There is no need to follow a country code or local code to call someone.
This app allows you to contact anyone without the possibility of being overcharged for the call.
It can operate by sending the call to their call verification server and validating whether the call is from a premium rate number.
🛑 Flaws of Fake Call app:
You have to turn your mobile data on when you are calling someone. Otherwise, your call will not be placed.
You cannot use this app without buying their credits, the credits are very costly. To buy 22 credits you have to pay $8.68, for 60 credits you have to pay $24.04, and to buy 135 credits you have to pay $39.53.
There is a 3-day trial offer where you will get 10 credits by paying $0.72 and after three days you will receive a bonus of 200 credits and you will be charged $18.34.
2. Using Virtual Number
You can pay and get any virtual number online or VoIP (Voice over Internet Protocol) to make and receive calls without being connected with any SIM card or any physical network. CallHippo and RingCentral are two famous virtual number providers.
Get A Virtual Phone Number:
Visit the virtual phone number provider's website.
Sign up with your individual or business details.
Then Purchase a virtual phone number, after purchasing it, a product expert from a virtual phone number service provider will contact you and help you to set up the number and it's ready to make calls.
🔯 CallHippo: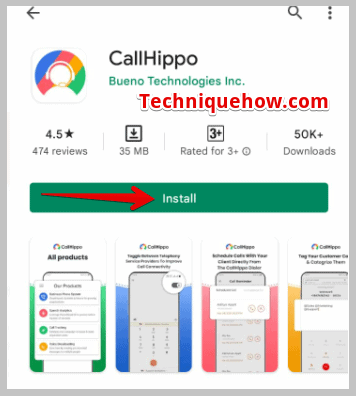 ⭐️ Features of CallHippo:
You can purchase local phone numbers and make calls.
It allows you to make calls from the browser.
Call forwarding, analytics, tracking recording, etc these types of features are available in CallHippo.
You can collaborate with your team easily.
🔴 Steps To Use:
Step 1: You have to log in to your CallHippo account.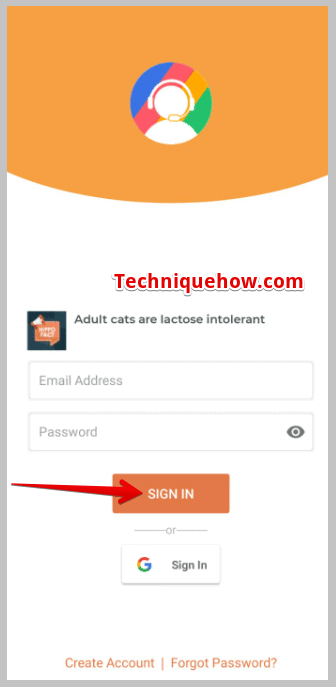 Step 2: Enter the number you want to call.
Step 3: You have to use the right extensions, meaning country and local code.
Step 4: Then press the call icon to call.
🔯 RingCentral: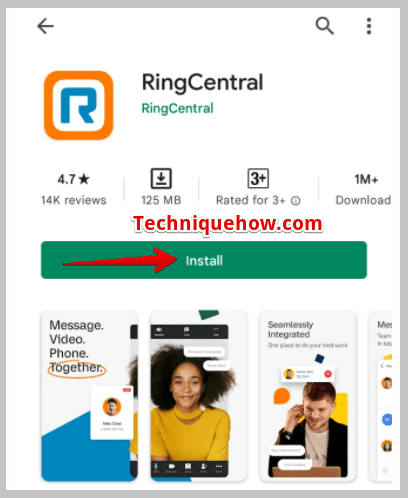 ⭐️ Features of RingCentral:
You can make and receive calls at any time locally or globally with the availability in 100+ countries.
It allows you to send SMS and MMS text messages and online faxes and you can use your carrier minutes, WiFi, or cellular data without dropping a call.
You can perform call controls such as Call Flip, call switch, call transfer, and call park, and review call logs, including missed calls, call recordings, and voicemails.
Your data is protected via RingCentral's encrypted and redundant data networks.
🔴 Steps To Use:
Step 1: First of all, go to the RingCentral website and tap on 'Create free account'.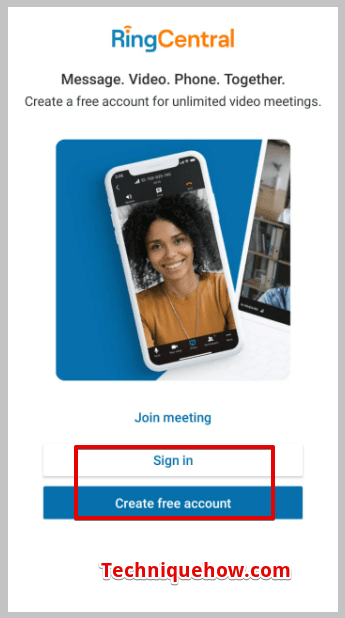 Step 2: Next, make the payment to get any plan and tap on the 'Contacts' icon.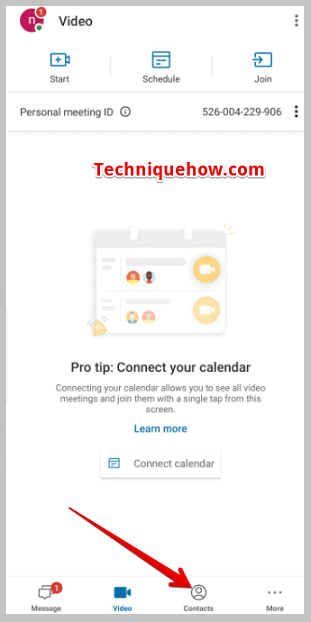 Step 3: Then dial or type a name or number to make your call.
Step 4: Then tap the call icon to place the call.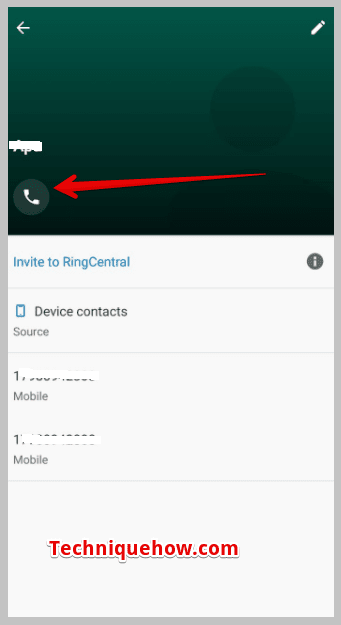 Frequently Asked Questions:
1. How to call someone with their own number?
You can call someone with their own number by using fake caller id apps. There are some fake caller id apps that allow you to call someone with his/her number.
You have to open the app and go to more options. Then select User and select the caller ID option, enter his/her number then save it. After that go to the calling section and enter his/her number again then place the call. Thus he/she receives a call from his own number.
2. Why are my text messages going to another phone?
Sometimes you can see your text messages are going to another phone. It could happen when you add an Exchange account using ActiveSync to an Android phone. In this case, some phones will start forwarding a copy of every SMS message (text messages) the phone receives to your email account. This feature may be different for each phone.
3. How to call someone without showing your number?
Android phones have the feature to block their own phone numbers and hide their caller ID. The user will be shown as 'Anonymous' or 'Private' on the recipient's phone after they blocked their number.
You can dial vertical service code(*67) before any phone number to block your caller ID when you call that number. If you want to permanently block your number, then add that number as a contact and save it with *67 at the start. There is some important thing to note you can not block your caller ID when you are calling 911 or 800 numbers.
You can also go to your phone settings and tap 'Phone'. You will see the 'Show my Caller ID' option there, just flip it to the left and turn it off.
Also Read: