Your Quick Answer:
There are some methods that you can apply to change the style of the text when you want or for your WhatsApp bio.
You can change the color of the text to Blue by setting up the Blue Text App as your keyboard and this tool will type the colorful text on WhatsApp.
Here is the fancy font generator tool included that is developed for users who want to make colorful fonts using this tool you can generate different types of fonts, you just have to copy and paste it on your chat and send it to your friends.
How To Change WhatsApp Font Color:
To change the color of a text on WhatsApp chat or WhatsApp Status fonts, you can use the color keyboard (any app to change the color of the text) as WhatsApp does not provide such a feature officially.
1. Using Apps: Blue Text
The app you need to use is 'Blue Text: Keyboard + Converter'.
With this app, you can change the color of the WhatsApp text that you've typed and you can set it as your default keyword whenever you type anything on a WhatsApp chat it will take on a blue color text and the same will be shown to your friends.
Let's start these steps to change fonts on WhatsApp using an app:

1. First of all, you have to install the Blue Text app on your Android device. After that, just open the app and tap on the three-line icon, from there tap on the keyboard option.
2. Now you have to enable the blue text keyboard on your mobile to use it on your WhatsApp chat.
3. Now once you are at the type-pad, hold the space button on your keyboard and it will show the option to select the blue text keyboard for typing.
Now once you set the WhatsApp Blue text app keyword as your default, you can now type any text and send it to your friend in the same way, will be delivered in blue color.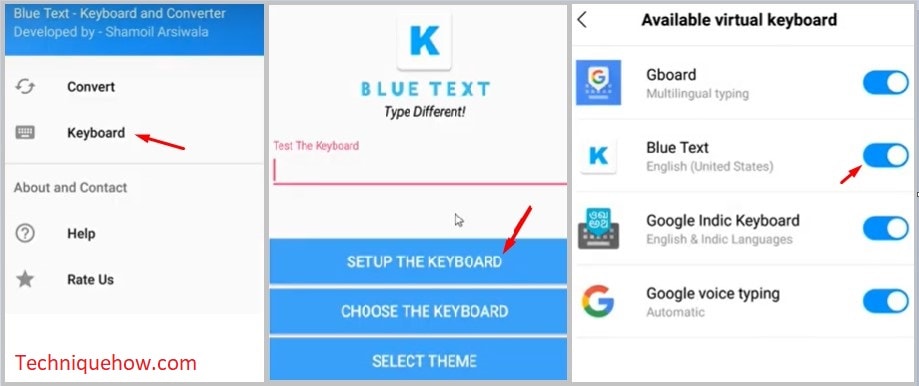 That's all you can do, you have to do for your WhatsApp colorful text but the same app is available on Android devices only.
This app is able to generate the text in blue color, not any other colors and this is definitely a drawback of this app.
2. Color Text Generator: Techniquehow.com
If you want to send fancy-style text to your friends then the online font generator tools can help you in this process easily.
In this method, you have to just type the text you want to send on the chat and the same tool will generate hundreds of different fonts in front of you and you can select any font style to send to someone's Whatsapp chat.
To do this you just have to copy that font from the list of different ones and just paste it on the chat and tap on the send button & the same style font will be sent to the person.
Let's follow the guide to change the font style:
Step 1: First of all, visit the font generator tool on website: Go to Fancy Font Generator.

Step 2: Now you will see the option to type the text, just put your text there and different types of fonts will be generated & will show up to you. From the list of fonts, choose one for your WhatsApp bio and paste it.
Step 3: Once a list of fonts is generated and you have to tap on the text that you want to copy and just paste it to someone's chat on WhatsApp and the same format will be delivered in that style.
This is the simplest method where you can generate different types of fonts with lots of styles and you can generate more fonts by tapping on the 'load more fonts' button that will add a few more to the list. However, currently, you cannot generate colorful texts with that tool rather you can add colorful emojis to make a text font stylish.
Note: If you are using an older version of your mobile device, whether it is an iPhone or Android then you need to update the phone to the latest version, and all fonts that were not supported before, will be supported after the updates you made on your mobile device.
3. Change Font Style in WhatsApp without Any App
WhatsApp provides its feature with bold, italics, and strikethrough text format while you are sending it on WhatsApp chat even on a personal or a group chat.
By using these special characters at the start and at the end of a text you can change the style of the text font on chat.
This is the simplest and most convenient way to bold text or make it Italic and sometimes strikethrough any text. Also, you can use a default type of font which is the monospace format of text in the same way.
🔯 How To Create Text Bold on Chat:
If you want to type text by making it bold you have to add a star * symbol at the start of the text and at the end of the text.
Once you typed the symbol in this way your text will be in preview mode before you send that to someone else's chat and you can just tap on the send button to deliver in that style.
The text style will take effect while you are typing and closing the line following the star * symbol. Whenever you want to bold a text you can use this feature on your WhatsApp chat and also you can add it to your Bio for any type of feature where the text is allowed.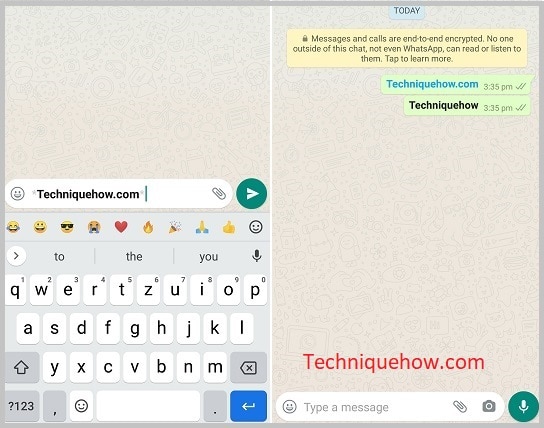 🔯 How To Make Text Italic:
If you want to make stylish text then you have to add the underscore symbol _ at the start and at the end of a text. After entering the symbol and closing it, you will be able to deliver the text in Italic font and the person will receive it in the same style and format you're sending.
You will see the preview at the chat as always and you can tap on the send button, the same method you can also follow from your WhatsApp web.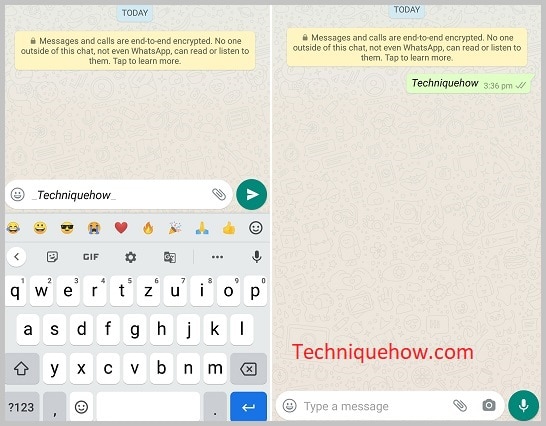 🔯 How To StrikeThrough Texts:
If you want to strikethrough a text on your WhatsApp then you have to use the symbol of ~ at the start and at the end of the sentence or text that you want to send on the WhatsApp chat.
Now you are in the same way to see the preview that you want to send before you tap the send button on your WhatsApp chat where you can confirm & send it.
While you want to strikethrough any text to make it noticeable on a document or in a paragraph of sentences, this method will help you with exactly what you want.
You can use it on a single word and even with multiple sentences with all the other features like adding emojis along with it.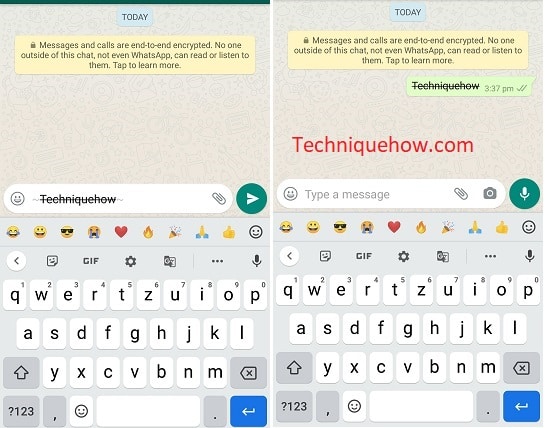 🔯 How To Add A Special Font: Monospace
You can add a special font that is called monospace font on your WhatsApp chat that is a little larger than the normal size, just add the symbol "` at the start and at the end of a sentence or word to generate such font on WhatsApp chat.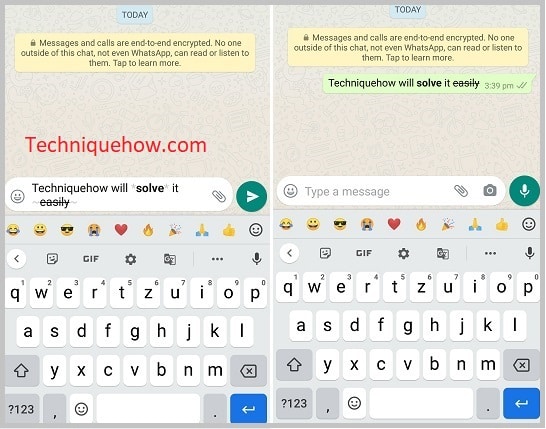 🏷 How to Change Font in WhatsApp Status or Bio?
If you are on an iPhone device, you can change the font of your WhatsApp text by using the online tool to help protect the text and use it accordingly on your WhatsApp chat. Also, the default WhatsApp features enable you to send different styles of text using a special character that is discussed above, you can do the same on your iPad or iPhone devices.
It is recommended using the online tool for this purpose is definitely the best option, you can enable stylish text to send on your WhatsApp chat as there are many types of fonts available.