Your Quick Answer:
To download the Instagram chat from the DM section, just install the DM Saver extension on your PC.
Then you just open the particular chat on your Instagram and then tap on the extension & select the date range.
Then tap on the download icon and that chat will be saved on your PC.
Your old chats are saved in the DM section which is accessible from the PC even if you had the chat on mobile.
You can download the whole data from your Instagram account and there will be all chats saved all you have to do is, use a zip extractor in order to unzip that file.
Also, you can join/open a chat and copy the whole one and then save that on your PC by pressing the Ctrl+P button in XPS or PDF.
There are some steps for Instagram comments to export.
Instagram Chat Export To PDF:
🔴 How To Use:
Step 1: First of all, open the 'Instagram Chat Export To PDF' tool.
Step 2: Then, enter the username or ID of the person whose chat you want to export.
Step 3: After that, click on the 'Export To PDF' button.
Step 4: Now, the tool will generate a PDF file containing the chat history for the specified Instagram username or ID. The PDF file will either be available for download or displayed on the screen as a solution.
Step 5: In case of any errors, the tool will show an error message indicating the issue encountered.
How To Export Instagram Chat:
You just have to follow lesser steps in that case and can do this work without any hassle.
1. Download Full Instagram Data
It is always a good idea to save your data by downloading it. If in any case, you want to leave Instagram, then you can download all the data from it including all the photos, videos, stories you have posted, the comments, and even your messages or chats.
All your Instagram data can be either downloaded from the Instagram website or the app itself. To download all of your data, you will have to go to the Instagram security settings, and then seek to request your Instagram data.
To download the Instagram Chat on DM from the settings,
Step 1: First of all, open the Instagram app and then directly go to your profile page.
Step 2: After that, go to settings by clicking on three horizontal lines in the top-right corner of your screen.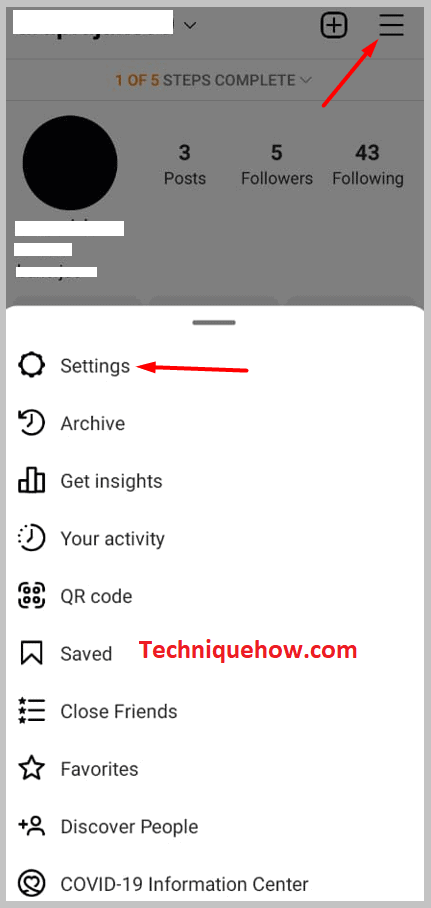 Step 3: Click on "Security", scroll to "Data and History" and tap on "Download Data".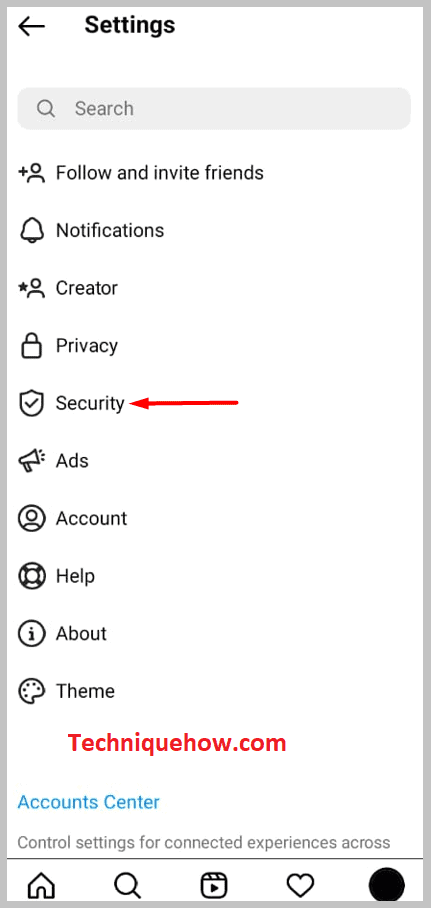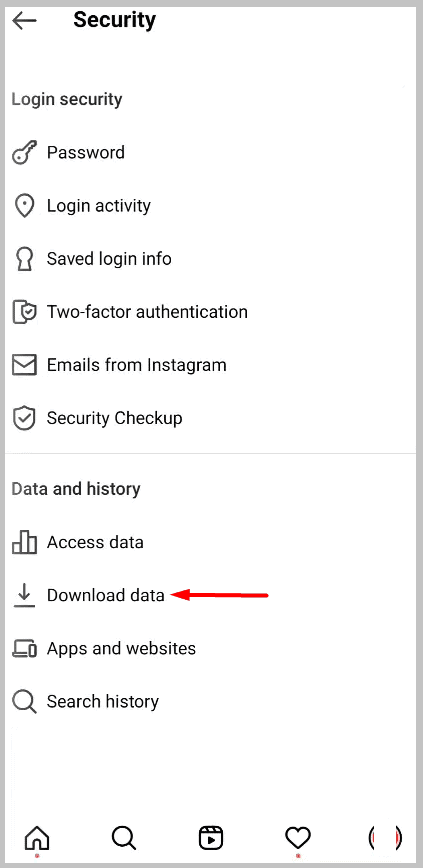 Step 4: Then put in your email ID and click on "Request Download".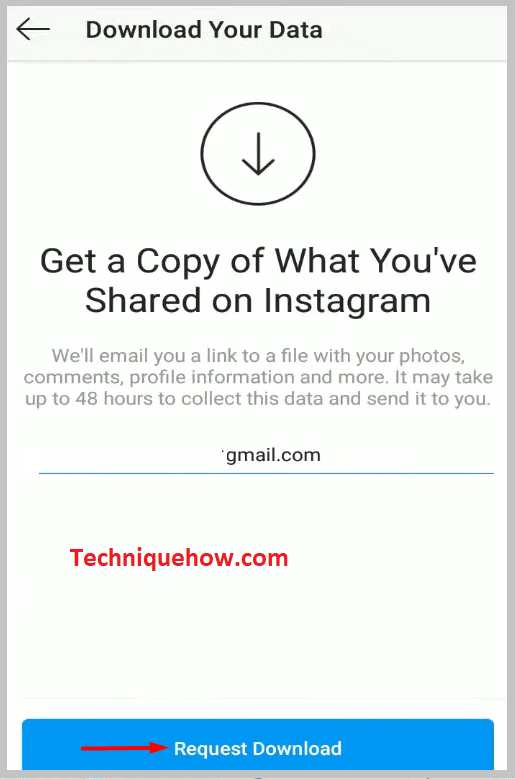 Step 5: After entering your password, click on "Next".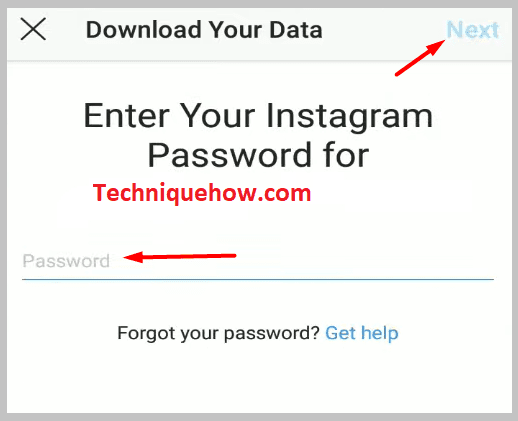 You will get all your data downloaded to your email address within just 48 hours. The process of downloading the data from the Instagram website is the same as above, the only difference is instead of opening the app, go to the official website of Instagram.
However, there could be a few drawbacks too such as large files and the chaos of mixing up all the data making it hard to find any particular one.
2. Using DECIPHER Insta Export
If you're looking to download an Instagram chat offline, you need to use certain third-party tools to do that. The first or best of all the tools that you can use is Decipher Insta Export. This tool not only allows you to download chats on Instagram but you can save those in PDF forms to print them later.
🔗 Link: https://deciphertools.com/decipher-insta-export.html
🔴 Steps To Use:
Step 1: Open the tool from the link.
Step 2: Then download and install it on Windows or Mac.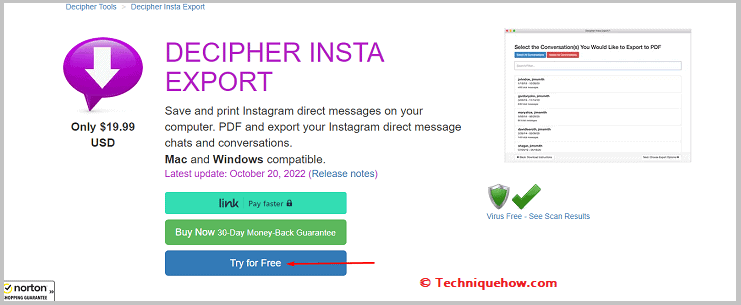 Step 3: Go to www.instagram.com and then log in to your account.
Step 4: Then click on the profile icon and then click on Settings.
Step 5: Click on Privacy and Security.
Step 6: Click on Request Download under Data Download.
Step 7: Then you need to open the zip file of your Instagram data that's sent to your email address and unzip it.
Step 8: Then import it on the Decipher tool.
Step 9: You'll find the conversation list.
Step 10: You need to click on the Select All Conversations button from the top of the list to mark all the chats.
Step 11: Then click on Next: Choose Export Options.
Step 12: It will download your entire Instagram direct message history on the device.
3. Using IGChatsExport Extension
The IGChatsExport is a Chrome extension that you can use for downloading the Instagram messages of your Instagram account. It can also be used for exporting Instagram chat history to CSV directly.
You can download this extension from the Web Store. This extension lets you stop and resume the downloading process as you need. It's the fastest way to download your Instagram chat history with a single click. It needs you to sign in with your Google account to use the extension.
🔴 Steps To Use:
Step 1: You need to click on the link below and add the extension to your Chrome browser by clicking on Add to Chrome.
https://chrome.google.com/webstore/detail/igchatsexport-download-in/hgdjlogbkdadaiigpfnfbpmnidgcdfne?hl=en

Step 2: Then click on Add extension.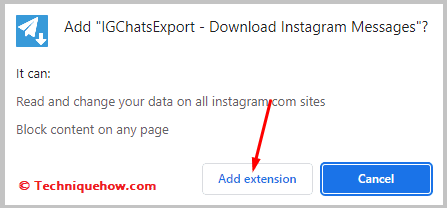 Step 3: Next click on the extension button from the top panel of Chrome to pin it.
Step 4: Then go to www.instagram.com and then click login to your account.
Step 5: Click on the IGChatsExport extension from the top panel.
Step 6: Then click on SIGN IN.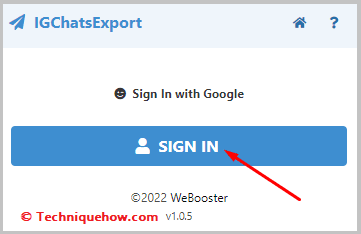 Step 7: Next, sign in with your Google account.
Step 8: Go to the Instagram messages section.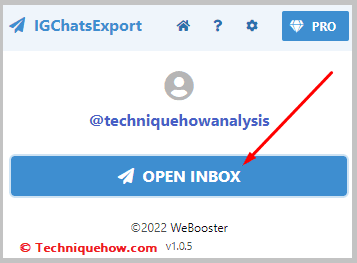 Step 9: On the Instagram messages, you'll find the Export button next to each chat.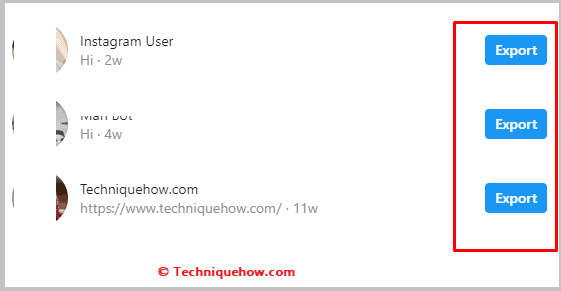 Step 10: Click on export next to the chat you want to download and it will be downloaded.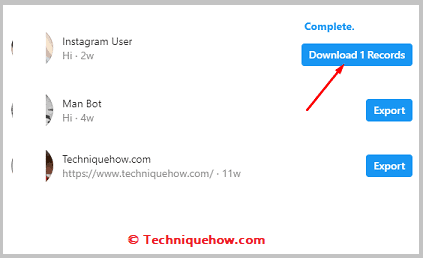 4. Saving the whole Instagram Chat by Copying
If you don't either want to pay or go through any hassle then you can also save your whole Instagram chats by copying them and converting them into PDF format so that you can save that chat on your device.
It is indeed a time taking process but if you want to save all your chats without paying any cost then this process might be worth it. Even this way is straightforward and can be done by anyone easily.
Therefore, to clarify it more here are the mentioned steps to save your whole Instagram chats by copying them.
To save the Instagram chat instantly,
Step 1: Firstly, open Instagram and sign in to your account.
Step 2: Then go to your DMs and click on the profile of the person whose chats you want to save.
Step 3: After that, go to the top of that conversation, select all and then copy the whole chat.
Step 4: Then, below the option of "Copy", you will see "Print" Click on it.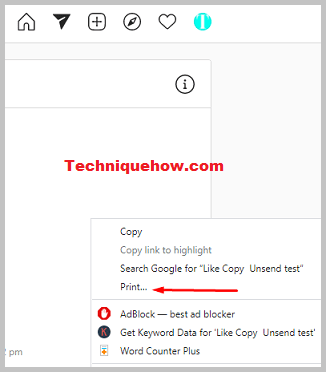 Step 5: Then click on "Save as PDF" on the pop-up window options.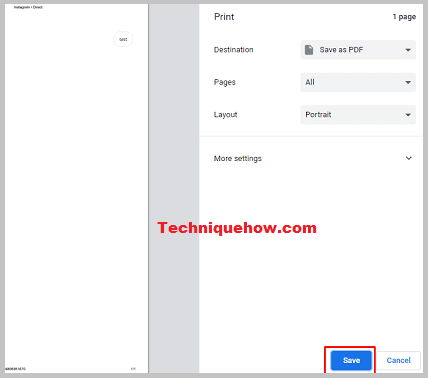 Step 6: Finally, your whole chat has been saved to your desired location and you can name them as per your preferences, it will be saved in PDF format.
Frequently Asked Questions:
1. How to Export Instagram Chat to Email?
You need to download the Instagram data of your account. Go to the Settings of your profile and then click on Privacy And Security. Click on Request Download under Download Data and then you need to enter the email address to which the file needs to be sent when it's ready.
Within 48 hours, Instagram will send you a zip file containing your Instagram data. Unlock the zip file and you'll be able to find the chats too.
Also Read: