Your Quick Answer:
To fix the issue of Facebook's two-factor authentication code not being received, you'll need to check whether the phone number linked with it, is valid and working. You can add another number and remove the old one.
It's also possible there's an app glitch due to which it isn't not reaching you. You can switch to the browser in case the app is not working properly and vice versa.
Check for the code in the Spam folder of your iPhone to see if it has been received there or not.
It's even possible that due to a delay in sending the code, the code hasn't reached you. Wait 10 minutes to get it.
You can try a VPN in case the IP is blocked from requesting code due to spam records.
Facebook generally asks for a security code when there's some kind of suspicious activity going on with your account or it has noticed known logins.
Why does Facebook ask for a security code:
There are some reasons for which you would face such issues, let's find those:
1. Unusual Activity on your Account
Facebook asks for a security code to verify your account when it notices some unusual activities on your account. Unusual activities include sending too many friend requests, blocking too many friends, etc. As these activities are found suspicious by Facebook, it will ask for a security code to verify your account so that it can confirm that your account has not been hacked.
Two-factor authentication requires you to verify your account with an OTP which is sent by Facebook via SMS or email. Even if your account hasn't been hacked, and the activities are done by you on your account, you'll need to confirm it by verifying the code.
2. Unknown Logins
Facebook also asks for a security code when it notices unknown logins to your Facebook account from any other device. Facebook sends security alerts to the user after the account has been logged in by an unknown device via notification. It asks for a security code to make sure that your account is safe and is not logged in by an unknown user or hacker.
If your account is suspected to be logged in from other devices by any hacker, it will ask for the security code sent to your mobile number to verify whether your account has been logged in by a hacker or it was you.
It suspects the hacker to have stolen your account credentials, which is why it has a two-factor authentication system where it sends 6-digit codes via text or email.
This is to keep your account safe. There are other smart ways for two-factor authentication that the app offers too.
How To Fix If Facebook Two-factor Authentication Code Not Received:
There are some fixes that you can try in order to fix the issues:
1. Check if the Phone is Correct
You need to make sure that the phone number or email ID linked with the profile for two-factor authentication is correct otherwise, the code won't reach you. If you've provided a phone number that doesn't work or is out of service, you need to update your phone number to a working one.
In case you don't have your old number anymore, you can change that to a new one so that the two-factor authentication code can be sent to that number.
Follow the steps below to check and change the phone number associated with two-factor authentication of your Facebook account:
🔴 Steps To Follow:
Step 1: Open the Facebook application.
Step 2: Next, you get into the Settings and Privacy section of Facebook.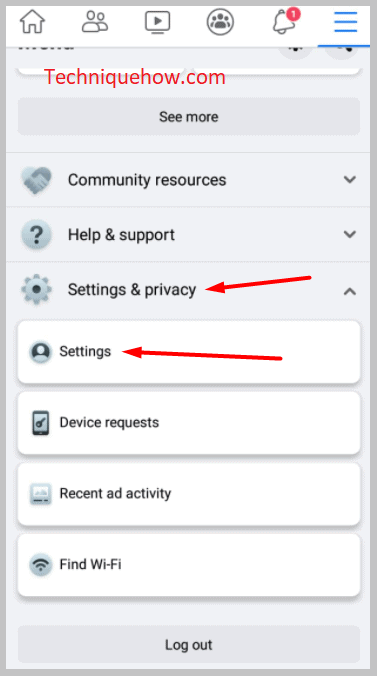 Step 3: Click on Password and security.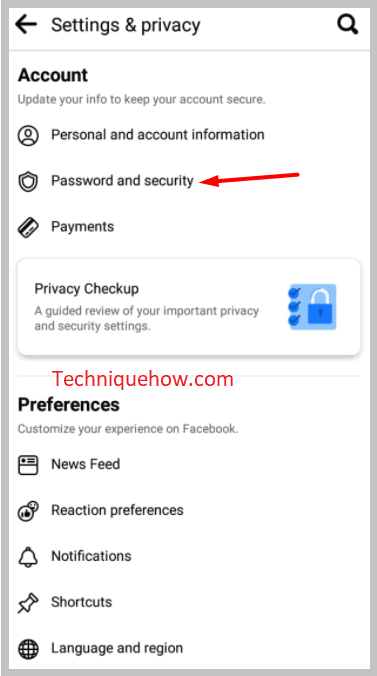 Step 4: Then click on Use two-factor authentication.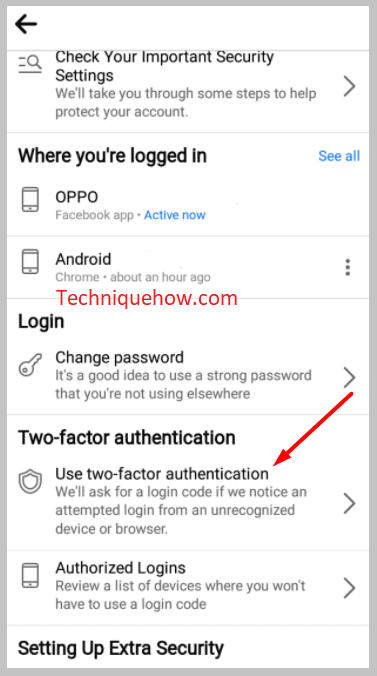 Step 5: You'll need to click on Text message (SMS).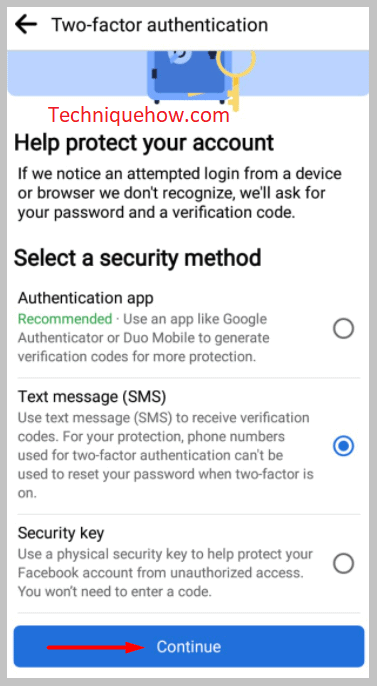 Step 6: If your mobile number provided here is old or wrong, then click on Add phone number.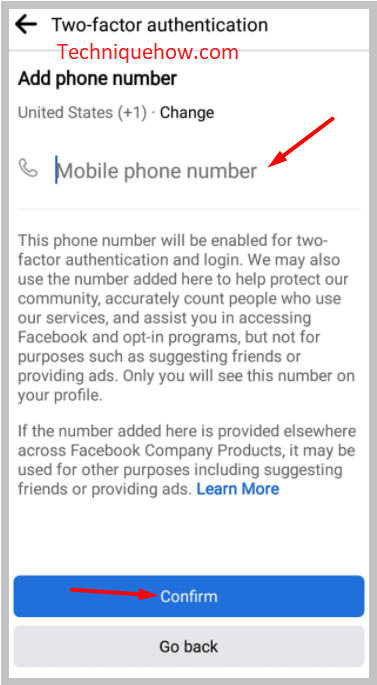 Step 7: You'll need to click on Continue.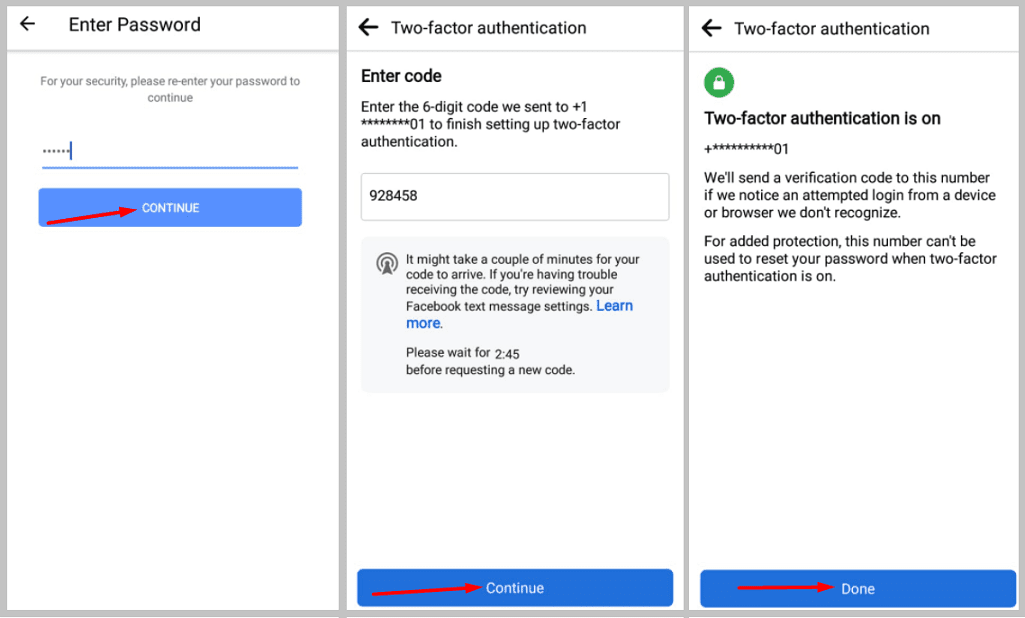 Step 8: Next, add a new phone number on the next page and confirm it.
2. Try switching to an app or browser
If you're not getting your two-factor authentication code, it might not be your account's issue but something can be wrong with the app. In that case, you need to switch to a mobile browser or PC browser. You can use Google Chrome to log in with your Facebook account and then verify your account by confirming the four digits code.
However, if you're using a web browser on mobile or PC to operate your Facebook account, you need to switch to the app version of Facebook by downloading it from Google Play Store. It might solve the issue of the Six-digit verification code not reaching you.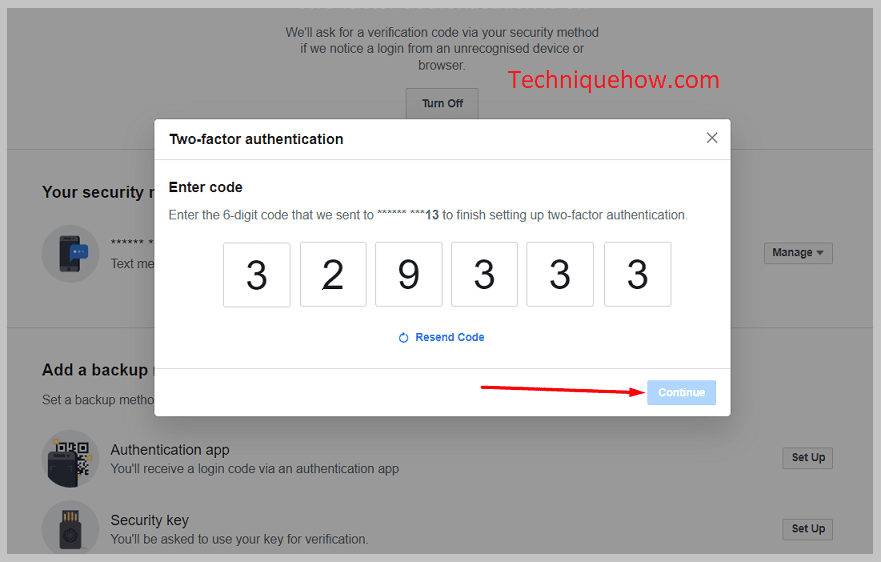 If you switch from app to browser and then try to get the four-digit code for verification, you need to login into your Facebook account first using Google Chrome by entering your password and phone number. If you've turned on the Two-factor authentication via SMS then immediately the four-digit verification code will be sent to your phone number.
3. Check your inbox
It might be possible that the verification code has been received by your spam folder inside the inbox. Therefore, before you go on thinking that you've not received the four-digit verification code, you'll need to check the Spam section.
If you use an iPhone, you need to head on to the spam section of your iPhone inbox. There, you'll find all the miscellaneous SMS being received. Often some SMS gets into the spam section of the iPhone instead of going to the main inbox.
Thus whenever you don't receive an OTP or the four-digit verification code for two-factor authentication, remember to check for it in the Spam folder of the iPhone.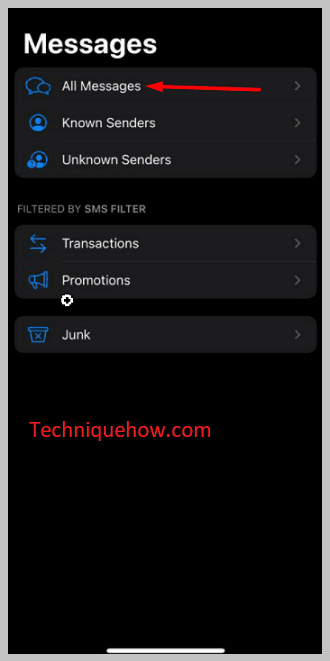 You can also tap on All Messages to see if there's any code sent by Facebook some minutes ago or not. If you don't find the code, then it might be because of other issues.
4. Wait for 10 minutes
It's also possible that due to a minor delay in sending the code you didn't receive the code. The four-digit verification code can enter your inbox till 10 minutes after applying for it. Mostly the code enters or reaches the user within the first few minutes of applying for it. But very rarely due to network issues, the code sent by Facebook doesn't reach you quickly. Therefore, you'll need to wait for some time to see whether it appears or not.
Especially when you're traveling or roaming the chances of receiving the code on time decrease. You'll have to wait for ten minutes for the code to verify it.
Facebook users usually send the four-digit verification code on time unless something is wrong with the Facebook server and it delays in delivering the code to the user. Sometimes due to a poor network connection in your area, the code enters your device, therefore, you need to be sure that you have a strong network that can support verification.
5. Try a VPN
Often, due to spam records from IP addresses, the sending code gets blocked and doesn't reach you. In that case, you can try to use a VPN. VPN changes the IP address of your device and connects your account with a new server.
There are several VPNs available for me on the Google Play Store. The best of all that's recommended is the Turbo VPN. You can download it for free from the Google Play Store and use it to get the verification code on time.
🔴 Steps to Use Turbo VPN:
Step 1: Open Google Play Store.
Step 2: Download and install the Turbo VPN.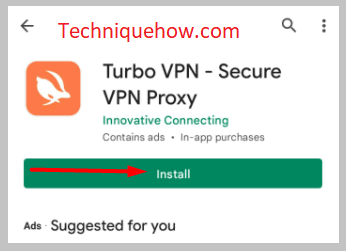 Step 3: Open the application and agree to its terms and conditions.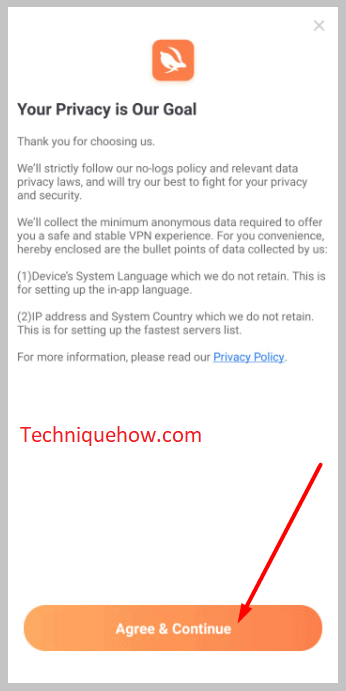 Step 4: You'll need to click on the carrot icon to start using the VPN.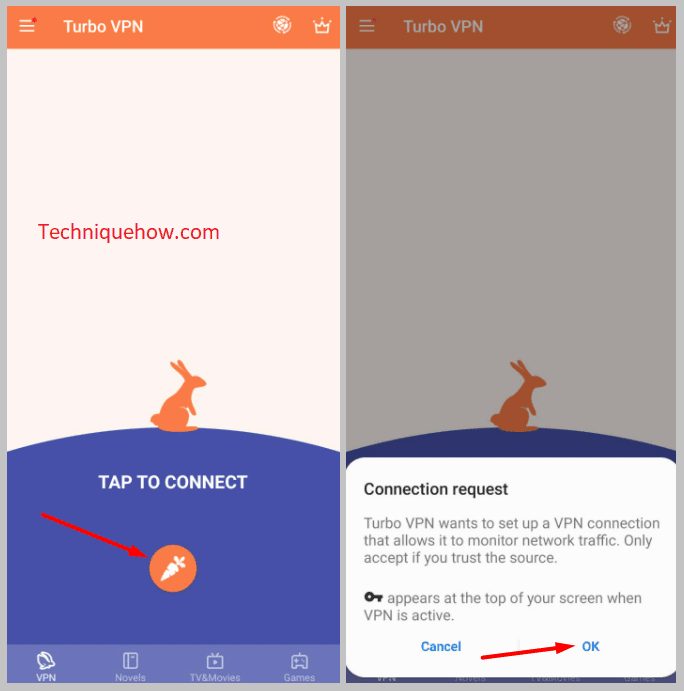 Step 5: It will immediately connect your device with a fast and secured server.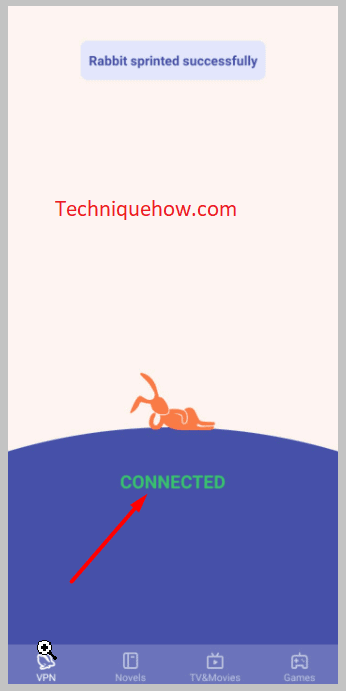 The Bottom lines:
It happens when the phone number you've provided is old or wrong, there's an app glitch,  the code has reached the spam box of your iPhone, there's a delay by Facebook, or the IP address is blocked due to spam records. However, you can fix the issue by changing the old phone number to new, switching from app to browser, searching for the code in the spam box, waiting for the code, or using a VPN respectively.
Also Read: