You may have faced that while you are trying to connect to a WiFi network, you have forgotten the password.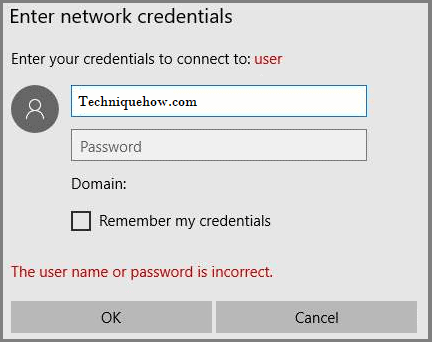 If it is a public Wi-Fi network or you don't want to change the Wi-Fi password then you have the choice to see all saved WiFi passwords on your Windows 10 PC without having administrator permission.
You have three ways to check the saved WiFi password. Either you can see through your Windows 10 settings or you can use Cmd commands to see the saved WiFi passwords.
In case you previously connected to your PC and your computer is running Windows 10 then you can find saved WiFi password without admin access in three different ways.
In this process, you can view the connected network password as well as of disconnected networks also.
You also have another way that is using a third-party tool, you can also view all of your saved WiFi passwords on your Windows 10 PC.
As you know there are many methods to find saved WiFi passwords easily. In this article, we have discussed these methods to view the saved WiFi passwords in Windows 10 along with screenshots step-by-step:
Is It Possible to See Saved WiFi Password on Windows 10?
Windows OS normally saves the passwords whenever you connect to any wireless networks. This feature reconnects the WiFi network automatically for the next time. You can view the password of that connected network from the network settings.
But, Windows 10 does not show the saved passwords of other disconnected networks in settings. In this case, you can use a WiFi password viewer software or the CMD to see the disconnected WiFi network password on Windows 10.
You might be thinking that if those passwords are not seen on network properties, how a tool or CMD can do this!
Well, it's very simple to explain. Whenever you will connect the disconnected network, you would see that the SSID will be automatically connected to the PC as it was previously saved.
Means, Windows 10 does not delete the password once you disconnect. So, if it not showing on properties, this because of some security factors. But, command prompt and some WiFi password viewer software can easily reveal the password finding the exact saved location.
Let's dive in.
1. Find WiFi Password on Windows 10 without Admin Access
If you are connected to any network right now, then you can view the saved password of the WiFi network on your Windows 10. To do this, follow the steps below:
Step 1
At first, click on the WiFi icon on your Windows 10 desktop. (Located on the right side of the Taskbar)

Step 2
Then right-click on the wireless icon and click on 'Open Network and Sharing Center'.
Also, you can find that option on 'Control Panel'.

Step 3
Now, click on the WiFi network name which is connected to your PC.
Step 4
A new window will appear. From the 'General' tab, click on 'Wireless Properties'.
Step 5
Now from the 'Security' tab, you will see the saved WiFi password. Just, tick on 'Show characters' to view the password.
This procedure will show up the saved password of the connected WiFi network quickly.
2. How to Find Saved Password using CMD?
To view saved passwords using CMD commands, you need to follow the process:
1. You just need to open the Command Prompt 'Run as administrator'.
2. To display all saved networks, input this command: NETSH wlan show profiles
3. Now to view the saved password of a particular WiFi network, type this command: NETSH wlan show profiles kuheli key=clear



(Here, 'kuheli' is the saved wireless network)
This process will easily show up the security key of that WiFi network. You can see the connected networks also through this process.
3. Using WiFi Password Revealer
You can view all of your Wi-Fi passwords using a third-party tool that does not need any configuration or any father setup.
The tool is Wi-Fi password revealer, this tool is helpful to see the saved WiFi passwords without the admin access on your PC.
i) You just have to download and install this software on your Windows 10 PC.
ii) Now just open the software on your PC and all of your Wi-Fi networks will be visible in a list.
iii) Now, select the network you wish to see the password and just use the shortcut keyboard command that is Control + Alt + C to copy the password.
Note: However, for the older versions of Windows, you can't see the password rather you can see a HEX code that can be used to connect to the Wi-Fi network.
It's that simple, just try it out.
Final Words:
If you want to view the Windows 10 saved WiFi passwords then just follow the first and second methods. But, if you need to do this without the admin permission you can find the saved passwords of WiFi networks using the tools.
Also Read: