✎ Key Points:
» You can not find the phone owner's name by IMEI number directly. If you can find out the purchase bill where IMEI with its owner's name is mentioned then that is the only way.
» In the case of finding the owner, it is up to the mobile phone company if they keep the information on its database and it needs legal permission to access such information.
How To Find Phone Owner By IMEI Number:
You can try the following methods below to find the phone owner by IMEI number:
1. Checking Phone Box and Bill
The IMEI is mentioned on the mobile phone box and all the IMEI and model of the brand is there.
The best is, if you can get the purchase bill copy, it will be there that who is behind the mobile phone and this IMEI might be mentioned on that bill.
2. Checking Online
When you're trying to find the phone number from an IMEI number you can use the tool called IMEI Info. It's free of cost and provides instant results. The IMEI number can help you to know the specifications of a device.
To get a device's IMEI you'll need to dial *#06#.
🔴 Steps To Follow:
Step 1: First, click on the link to open the IMEI Info tool.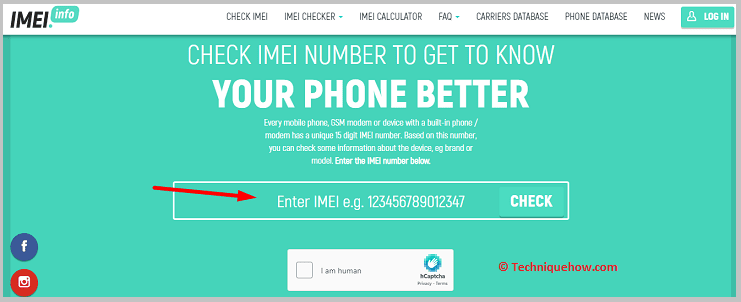 Step 2: Next, you'll need to enter the IMEI of the device, in the input box.
Step 3: Click on the blue CHECK button to get the results.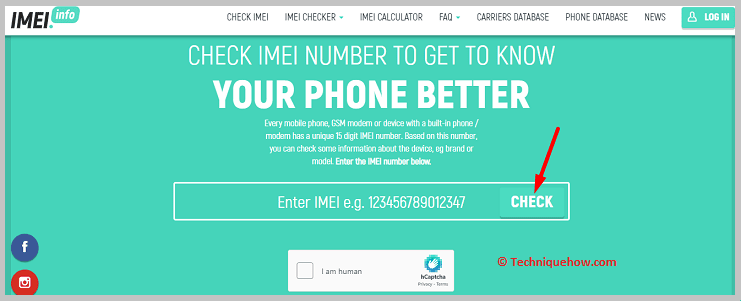 This will show the user's details and phone.
Frequently Asked Questions:
1. Can you check to see if a SIM card is activated?
If you want to check whether a sim card is activated or not, you'll need to first put it inside a device and then use another device to call the number associated with the sim card.
If you find that it's invalid or the call isn't reaching the sim, then you can be sure that it's not activated. But if you find that the call is reaching the sim card, then it's a clear indication that the sim card is active.
2. How do I find out what numbers are registered with my ID?
You'll need to visit the website of TAF-COP to find out the phone number registered with your ID. On the website, you'll be asked to enter your phone number. Enter it and then request a one-time password.
After entering the OTP correctly on the web page, you'll be able to see the phone number associated with your ID.