Your Quick Answer:
To know if someone blocked you on Gmail or has read your email on Gmail, just install this MailTrack on your browser (Chrome).
Mail track works by sending a script with your mail. Once the person opens the email, he is also opening the script that you get the notification.
Sign up with the basic mode to get ticks on sent emails. Now, send an email by enabling the Mailtrack on it and this will tell you whether your messages are read or not to confirm the blocking.
If you get a double-tick you're not blocked on Gmail but if you are not then maybe the person has blocked you.

But to become really sure you have to make the setup correctly. Let's dive into the process.
You can also find the location of the Gmail sender,
1️⃣ First, open the Gmail IP address finder page on your device.
2️⃣ Enter the Gmail user's email ID in full & write and mail by following the steps on the page.
3️⃣ Now, it will show up the email sender's IP address.
🔯 Does Email Bounce when You're Blocked?
No, if you are blocked by someone, then the email will not bounce. Two types of email bounce are there, one is soft bounce and another is hard bounce. A soft bounce means that the email ID is valid & delivered to the user's inbox and a hard bounce happens when the email is permanently rejected because the email address does not exist.
If the email does not exist, then it will bounce but if you are blocked, then the email will be kept in the spam folder. The other reasons for mail bounce are that the mailbox is full, or the server is down.
How To Tell if Someone Blocked your Email:
There you have the following ways below:
1. You Would Not hear back
If you want to find out whether someone has blocked your email address, there are certain ways you can do that. You need to send the email to the user.
Be sure that you're sending it to the correct email address. Wait for some days to find out whether you hear back from the user or not.
If you don't get a reply from the user, there is a good chance that the user has blocked your email address so that you can't send emails to him. But you can't be utterly sure but just assume about it.
However, when someone blocks your email address, there must be a reason or a cause behind it. If you have any other way of contacting the user, you can ask the user to reply to your email or tell him to unblock your email address.
2. Making Calls to Hosted Chats Won't Go Through
When someone blocks your email, you won't be able to make calls to the user. It won't go to the user and will get declined after a few rings. It may appear to you that the call is reaching the user but the call won't go to the user as the user has blocked your email ID.
You can check and see if your call goes through or if the user picks up your call when you try to call the user. If the user picks up the call it means that your call has reached the user and in that case, it means that the user has not blocked your mail ID. However, if you see your call is not going through, it means that the user has blocked you.
What Happens When Someone Blocks Your Email:
These things will happen:
1. You Won't Receive a Reply
If the user has blocked your email ID, there is a good chance that you won't receive any reply to the emails that you send to him as he would not get that email directly to his inbox.

When the user blocks you it's clear that the user is trying to avoid you which is why you'll not get a reply to your mail, even if the mail is sent to him for any kind of urgent matter.
2. All your Emails Are Ghosted
When you're blocked, your mail gets ghosted which is why it doesn't enter the inbox of the user. As the mail doesn't reach the inbox, the user doesn't get bothered by your mail.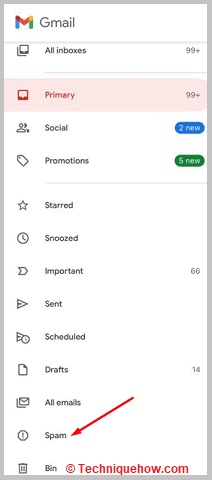 Gmail doesn't send you any kind of notifications when your email ID is blocked by someone. Even when you try to send a mail to someone who has blocked your ID, it appears to reach the person's inbox although it doesn't reach it.
3. An email Will Still be sent
When the user has blocked your mail ID, the emails that you send to the user will not directly go to his inbox but will enter the spam section of his email account. No notifications are received for the emails which get into the spam section.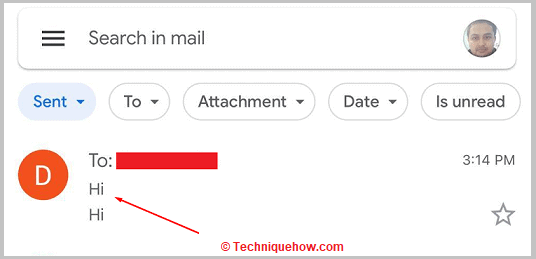 Only if the user checks the spam section, he will be able to check your email and know about it or else he'll not be able to see it ever. The spam section gets cleared after every thirty days.
How to Tell if Someone Blocked your Email on Hotmail:
You can't directly know that someone has blocked your email on Hotmail. But some clues can help you find it out. On Hotmail when you send a mail to someone who has blocked you it doesn't get to the user's junk or spam folder.
You receive a message that your email didn't couldn't be delivered and it straightway gets deleted. When you find that you're unable to send your emails to someone it means that the user has blocked you.
Hotmail doesn't send you a separate notification when someone blocks you. Even if the user unblocks you after some time he will not be able to get the mail after it gets deleted from the system.
How To Tell if Your Email Has Been Blocked on Gmail: Mailtrack
Gmail does not have any feature which tells you that you are blocked. You can not say directly that you have been blocked. But there are some tricks that will let you know if someone has blocked you or not. If you are blocked by a user, then the emails you send to them directly go to their spam folder.
The other person will not get any notification regarding your mail. The other person will not see your emails unless he goes to his spam folder. So, if you continue to send mail to a person and you do not receive a reply, then you can assume that you are blocked.
You get an alert email back with all of the information when the person reads your email. You will need to install an extension for this.
First of all, go ahead and install MailTrack for Chrome.
To know if someone blocked you on Gmail:
Step 1: Open the Chrome browser then go to settings. Then, go to Extensions and click get more Extensions.

Step 2: Search for "Mailtrack" and click + ADD TO CHROME. Check the info like it is offered by Mailtrack.

Step 3: Then, a pop-up will display. Just click Add extension and it will start downloading and will install automatically.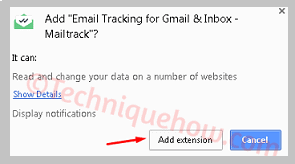 Step 4: After that, it will redirect to a link where you need to sign in to allow permission. Just sign in there with your Google account.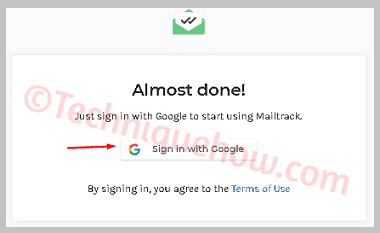 Step 5: Now, to allow permission just click on the Allow button. Then, it will come to the Dashboard. Just keep the basic Free plan and close the window.
Step 6: Next, log in to your Gmail Standard mode. It will only work in the standard model of Gmail. Check there are two symbols added to the newly added extension. Keep them as it is.
Step 7: After this, type an email to send that person whom you want to track on Gmail if he blocked you and to get a read alert for that.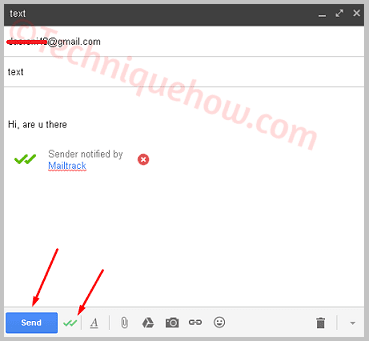 Step 8: Once you complete sending the mail you will get One Tick on that sent email. But when he reads, you will receive an email, and also this single tick will be changed to the double tick mark.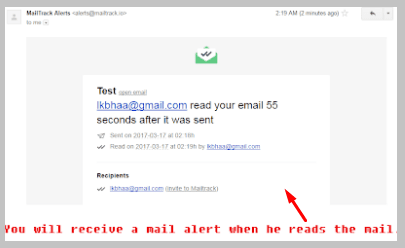 Now you will see a double-tick on that sent mail when that person reads that email. This also shows the time and platform he used to read that email.
How To Tell if Someone Blocked You on Outlook:
Sometimes if a person blocked you on Outlook and you don't even have any idea about that, and if you think that someone is not responsive to your outlook then it might be the reason that they have blocked you.
You can prefer the following steps to ensure that someone has blocked you or not.
1. At first, send an email to that specific blocked contact.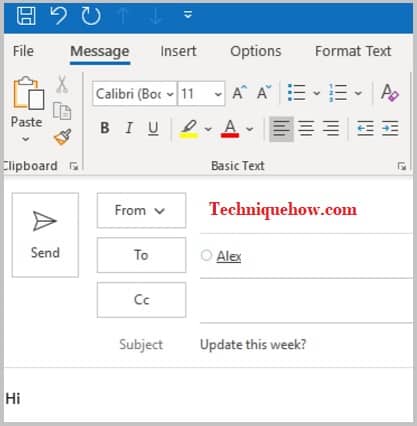 2. Now, wait for his response.
3. If you don't receive an email back then don't directly assume that he has blocked you.
4. Attempt to send more emails to that person using another email address.
5. Make sure to present yourself as nonsuspicious and if you got an email reply at your other address then it will clarify the fact that you are blocked on outlook.
6. If you still did not get any response then make sure to send the email in question from your other accounts.
7. You can also contact that person using your alternate unknown email or by phone.
You can ask that person directly if he has blocked you or not.
🔯 If you block an email address does the sender know On Outlook:
When you have blocked an email address on Outlook and are worried that the owner of the ID would be able to know about it via a notification, then you should know that when you block someone's email address on Outlook, the user does not get any notification about it separately that can inform him about his email address being blocked by you. The only difference that it will make is that you'll not be able to receive the emails that the user will send to you.
How To Tell if Someone Blocked your Email on Yahoo Mail:
If you think that someone has blocked you on Yahoo mail then you can ensure by using a few steps. Sometimes people block you and you think that you are facing any technical or network issue.
But to ensure, you can step on the listed steps. You can easily find out if you are blocked by someone, in your Yahoo mail. May Yahoo does not send any notifications regarding blocked accounts and so you need to proceed with other ways to ensure.
To tell if your email is blocked on Yahoo,
1. First, sign in to your Yahoo account and wait for a moment to get the list of contact.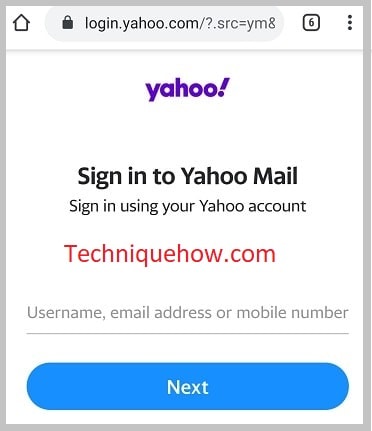 2. Find the contact you want to target the spy.
3. Make sure to press double-click on the name of that specific person.
4. Send a message and press enter.
5. Wait if you get any response or not.
Now you can use another Yahoo account and send a message to that specific person. If they have blocked you on your original account then you will get a response on your other Yahoo mail. This will ensure that they have blocked you without your knowledge.
Frequently Asked Questions:
1. What Happens if Too Many People Blocked You on Gmail?
If you emailed many people and many of them blocked your email ID or marked it as Spam then this sends a bad signal to Gmail and Gmail by default delivers your newly sent emails to the SPAM folder of the receiver.
2. Why did I Still Receive Gmail as Spam Every day even After Blocking it?
Blocking a Gmail account does not restrict email delivery rather it works only in the Inbox of the receiver. If you blocked someone, you will never receive his email in your Inbox, but the email will be present in the SPAM folder and this is not changeable. If you want to remove the emails also from the spam folder then you have to take the action manually by sending those emails to Trash/Bin.
3. If You Unblock a Person later, will his queue of Emails be Available?
If you previously blocked anyone and now unblocked the person then the messages sent by the person will still be on your Gmail. You have two places to find those ones. Either you look for those in the spam folder or new ones automatically in the Inbox.
4. If someone blocked me on Gmail can I see their profile picture?
If I am blocked by someone, then I can not see their Gmail profile picture. If they send me an email then it will go to the spam folder and there you can not see any profile picture of the user. Instead of the profile picture, you can see the 'i' sign.
5. What Happens When You Block Someone on Gmail?
After blocking someone, you can send them an email as well as receive emails from that person. The only difference is that the emails from blocked email addresses will not show in your mail inbox. In this case, the mail is automatically stored in your Gmail spam folder.
For sending mail to anyone, the Gmail block feature does this by removing new emails from a blocked address to the spam folder from the moment you block them. You can still email them and communicate in general as you do with a regular, unblocked email address. Your conversations will be stored in the Gmail spam folder.
6. How to Know if someone blocked you on Gmail Chat/Hangouts?
You can find out who will block you on Gmail chat (now known as Google Hangouts) easily. Open your Gmail chat and find the chat of the person you suspect has blocked you. Just send him/her a message and if you are blocked, the message will not be delivered.
Also, you can open your Gmail account on PC and, along with various options, you can see there is a chat list with users you chatted with in the past. There will be also a contact list where you have your users' contacts. Scroll down the section and if you can not find the person on the list who was previously on the list, the person might have blocked you.
Also Read: