Your Quick Answer:
If your TikTok account is banned, you can recover your account by being in contact with the app and its help center.
The first step to recovering your old account is to create a new one. This can be done by going to the profile and adding an account. Fill in your details and you have your account ready.
You need to go to your profile and press the three horizontal bars icon situated on the top right corner of your profile page. Now scroll down and look for the "Report a problem" option.
This leads you to another page where you select the edit option and a new page appears where you now state your issue.
Be aware to check if the fault is really theirs and not yours and do not need to put much personal information (i.e. password). If it's a problem on their part your account should be unbanned within a few days.
🔯 Would You be Notified if Your Account Gets Banned?
Yes, if your account gets banned you will be notified from TikTok. When you open the app after your account is banned you will be notified by seeing a banner on top telling you that your account has been banned.
Usually accounts that continually violate community guidelines of the app will be banned from it. So, If your account has been banned, you will receive a banner notification when you next open the app, informing you of this change. If you are suspicious that your account was banned wrongly, let TikTok know by submitting a mail.
Why Does TikTok Ban a few Accounts:
There are a few reasons for which TikTok ban a few accounts, let's dive into:
1. Content that Promotes Cyberbullying
If you post inappropriate content that promotes cyberbullying, that is going to get you banned. If you are going to use TikTok, you will have to refrain from posting content that indicates or promotes any form of violence on this platform.
Advocating for, directing, or encouraging other people to commit such acts will act as the foundation for getting your account on TikTok banned.
This is made clear in its Community Guidelines. The community guidelines clearly state that "We do not allow people to use our platform to threaten or incite violence, or to promote dangerous individuals or organizations.
When there is a threat to public safety or an account is used to promote or glorify off-platform violence, we may suspend or ban the account."
2. If You Consistently Violate Guidelines
If you repeatedly disobey the community guidelines, then your account can be banned from the app. This is usually done to make sure that the app remains a safe and fun space for all users.
This generally includes, sharing inappropriate content and TikTok has a strict policy in which anyone going against it will not be tolerated on the platform.
Contents that threaten Public Safety Content, Depict or Glorifies Self-Harm, and also share Violent or Graphic Content might ban your account.
3. If you've liked too many Videos
If using the app you like too many videos, your account might get banned because when the app algorithm notes your activity and sees too many liked videos and comments it might sometimes misinterpret them as an activity of bots and artificial accounts which is again against the community guidelines and the app tries to remove and terminate such accounts.
This may be a mistake in such case you can always mail or notify the help center. This can be rectified by refreshing your account or logging out.
4. Sometimes it's a Mistake
There are so many people who get banned out of TikTok due to their own mistakes and rightfully get banned but there are a few people who are unjustly get banned, where the app algorithm might mistake your account for a bot due to some mistakes. There have been many reported cases of mistake bans on TikTok.
TikTok has always said about these as "human moderation errors". There are mistakes and what the banned accounts can do is notify the app by mailing them or appealing to them about reconsidering and rechecking your account.
How To View Banned TikTok Accounts:
There are only a handful of methods that can unlock your banned TikTok account, let's find those out:
1. Submit an appeal to TikTok
If your account is banned only the way you can recover your account is by being in contact with the app and its help center.
🔴 Steps To Follow:
Step 1: The first step to recovering your old account is to create a new one. You can do that by going to the profile and then pressing it and you will see an option called "Create a new account".
Going there you enter your details like age, name, birthday, and Gmail and wait for your account to be created. This might take some time and you might have to wait. This is so that you can contact TikTok actually within the TikTok account.
Step 2: Now that you have your new account ready, you need to go to your profile and press the 'three horizontal lines' icon situated on the top right corner of your profile page.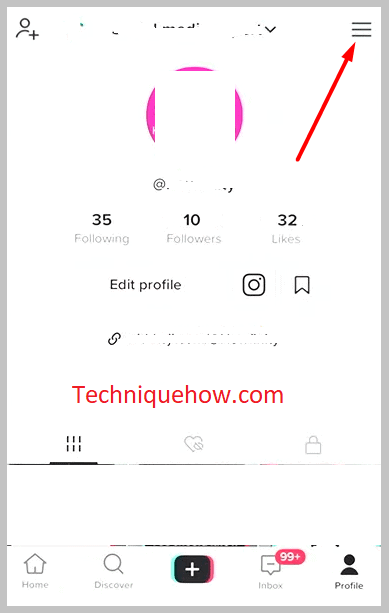 Step 3: Then you scroll down and look for an option called "Report a problem". Tapping on that you find an edit option on the right side corner of the page which then again takes you to another option that says "Write your issue".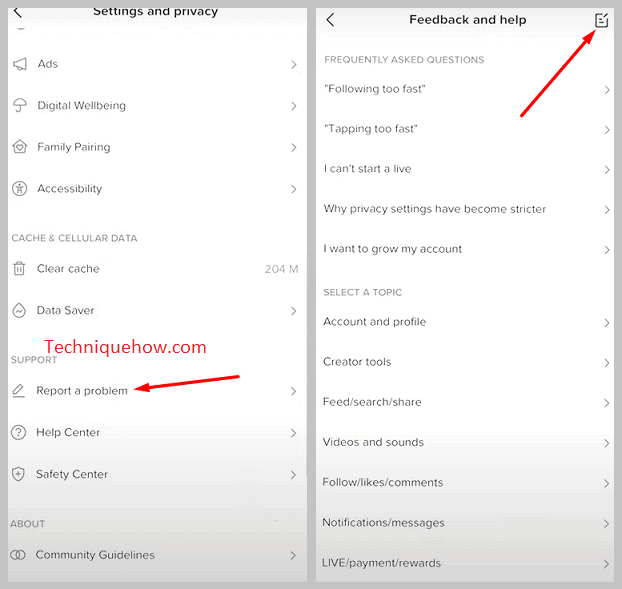 Step 4: Now when you reach that page you write your issue and then when you write your issue you need to beware about not writing too much personal information while stating your issue. Also, when you write your issue check whether you have not really violated any community guidelines or not gone against their rules. Write clearly about your account which has been banned and give clear views.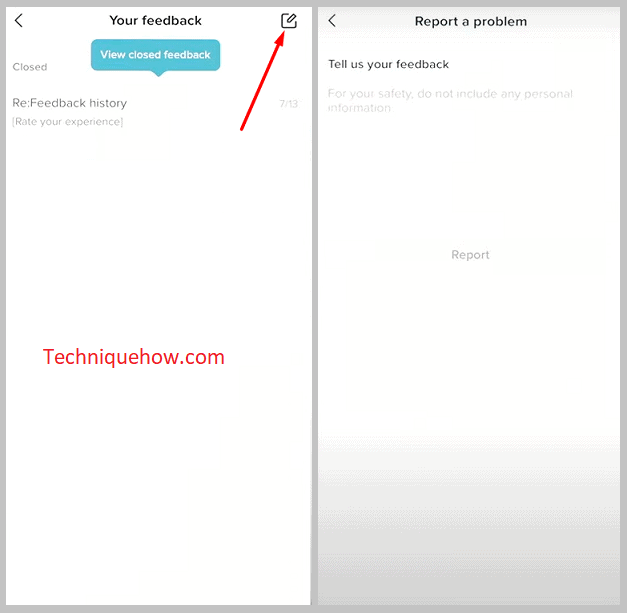 2. Wait for a while
If your account was banned by mistake from their side and not a fault on yours then all you now need to do is wait for a few days and give it some time. If it is on their part they will un-ban your account in a few days' time.
Also Read: