Your Quick Answer:
TikTok suggests friends based on your friend's friend list, people you follow, people you interact with, your interests, your location, etc.
To see suggested friends, go to the following section, open a profile, click on the drop-down option, and see the list.
If someone saved your number on their phone, it might come as a suggestion from contacts on TikTok's suggested friend list whether you know him or not.
The contacts feature on TikTok helps you quickly get more friends within a short time.
Open the Inbox section of your account, and you may find your contacts in the Suggested Friend section.
What Does Suggested Account Mean On TikTok:
If you're scrolling through TikTok and you come across a "Suggested Account", it means that TikTok is recommending a particular account for you to check out based on your activity and interests on the platform.
This means that the suggested account might share similar content to what you've been engaging with, such as videos from the same genre or related topics. It's an attempt by TikTok to introduce you to new creators and expand your content discovery.
You have the choice to either follow the suggested account or simply continue exploring other content. If you find the suggested account interesting or relevant to your preferences, you can tap the "Follow" button to stay updated with their future posts.
Also, keep in mind that the "Suggested Account" feature is not the only way to discover new content on TikTok. You can still explore the "For You" page, and hashtags, or search for specific accounts or topics to find content that aligns with your interests.
Note that TikTok's algorithm continuously learns from your interactions and adjusts its recommendations over time.
How Does TikTok suggest friends:
You often see TikTok shows suggested friends list on your TikTok feed, and it is happening because TikTok has an algorithm to do that. Like the other exciting features of TikTok, they also have the suggested friends feature, which will help you increase your reach.
One question that may come to the user's mind that how TikTok suggests friends, and to give answers, follow the below points:
1. Based on Your Friends
The first algorithm TikTok uses to suggest your friends is based on your existing TikTok friends. According to your friend's friend list on TikTok show the people on your list. Because in this case, your friend will be the mutual one between you and the suggested one.
If you know the suggested person, you can follow him, and your other friends may see this person in their list as you will be the mutual one in this case, and the cycle goes continuously.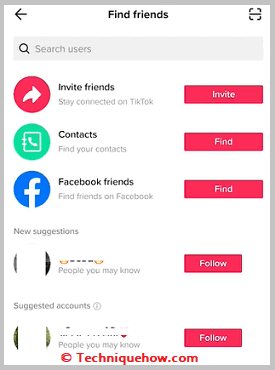 2. People You Follow on TikTok
People you follow on TikTok can be shown in your suggested friend list. TikTok shows the suggested friend list based on the people in touch with you directly or indirectly.
Your followers are in touch with you, and better, you can say the most eligible people to be your friend. So, based on the people you follow on TikTok will come as your suggested friend.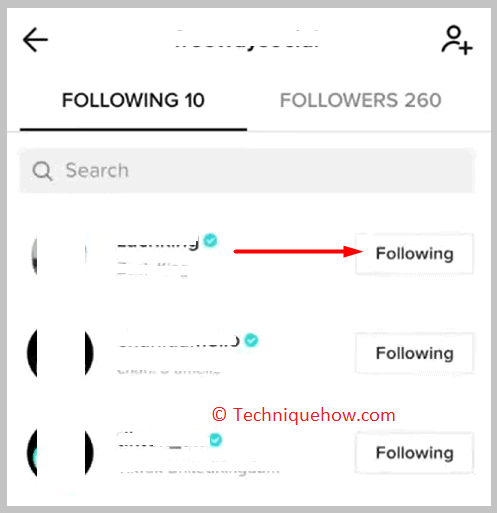 3. People on Your Conversation List
You will get suggestions based on the people on your conversation list on TikTok. The people in your Inbox section to whom you are talking most, their friend's name will appear in your suggested friend list.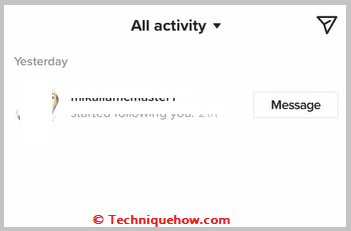 4. Your Interests Section
Based on your TikTok interest section, you may get suggestions, meaning the people or the page you follow are your interests. People who also follow this page or the people may come to your suggested friend list.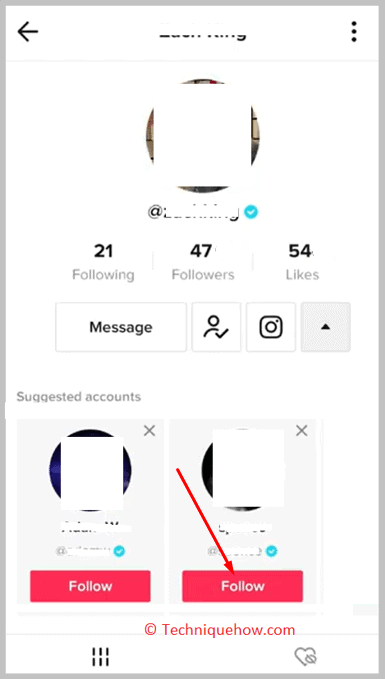 5. Your Location on TikTok
Finally, the app can track your location if you grant the location permission to TikTok. Based on your location, the people using TikTok on your location may come to the suggested friend list.
Why Does TikTok Suggest Friends:
You have the following reasons below:
1. Mutual Interests and Activities
If you see TikTok suggesting friends to you, it's because they have algorithms that analyze your activity and interests on the platform.
This analysis includes the types of videos you watch, like, and interact with, as well as the accounts you follow.
So, if TikTok notices that you have similar preferences and engage with similar content as another user, it may suggest them as a potential friend for you.
You should consider connecting with these suggested friends if you are interested in exploring more content related to your favorite topics or hobbies, as they might share similar tastes with you.
2. Shared Connections
When this happens, TikTok takes into account the connections you already have on the platform.
Due to the information available from your profile, such as your phone contacts or connected social media accounts, TikTok can identify potential friends who are already in your network.
This can help you discover friends who are also on TikTok but might not have crossed your path yet.
You must consider adding these suggested friends if you want to expand your social circle on the platform and stay connected with people you already know outside of TikTok.
3. Geographical Proximity
While you find TikTok suggesting friends, it's because the app can also utilize your location information.
For this reason, if TikTok detects users who are geographically close to you, it may suggest them as potential friends.
Now, you can connect with people who are in your local area, which can be useful for finding TikTokers who share the same city or region as you.
You can seize this opportunity to build connections with users who are nearby, allowing you to potentially meet new friends or discover local events and trends.
4. Engagement and Interaction
You might see that TikTok suggests friends based on your engagement and interaction patterns on the platform.
And this is because TikTok values active and meaningful participation within its community.
If TikTok identifies users with whom you frequently interact, such as exchanging comments, likes, or sharing content, it may suggest them as friends.
Just make sure to consider connecting with these suggested friends if you enjoy engaging with others on TikTok and want to foster deeper connections within the platform's community.
How To See Suggested Friends on TikTok:
Follow the below steps:
Step 1: Open your TikTok account
To see your suggested friends on TikTok, open the TikTok app, and log in to your account with your credentials. If you do not have it, download the app from Play Store or App Store and create an account there.
After logging in to your account, ensure that you have some followers on your TikTok account because, based on that, they will suggest your friends.
Step 2: See your Following section
After logging in to your account, you can see four options at the bottom: Home, Discover, Inbox and Profile. Click on the Profile option and tap on the Following option below your profile picture.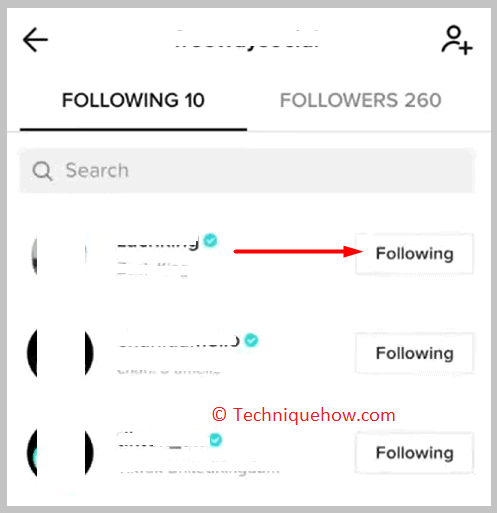 On the next page, open any of the profiles of your Following. When their profile appears, click on the drop-down option from the upper right side.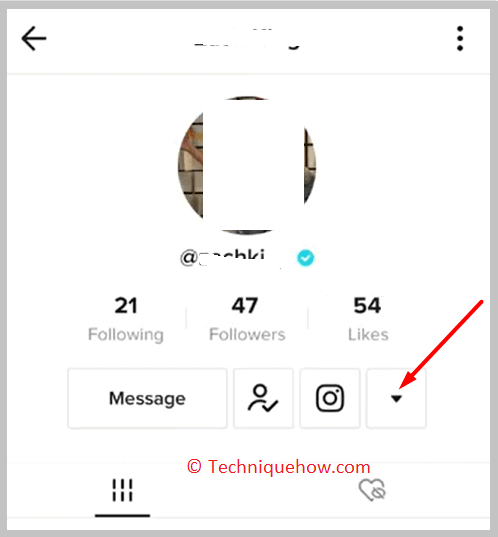 Step 3: Check your suggested friends
When you click on the drop-down option, the list of your suggested friends will appear horizontally. Scroll your screen from right to left to see the list of suggested friends. You can see their profiles by opening them and also following them.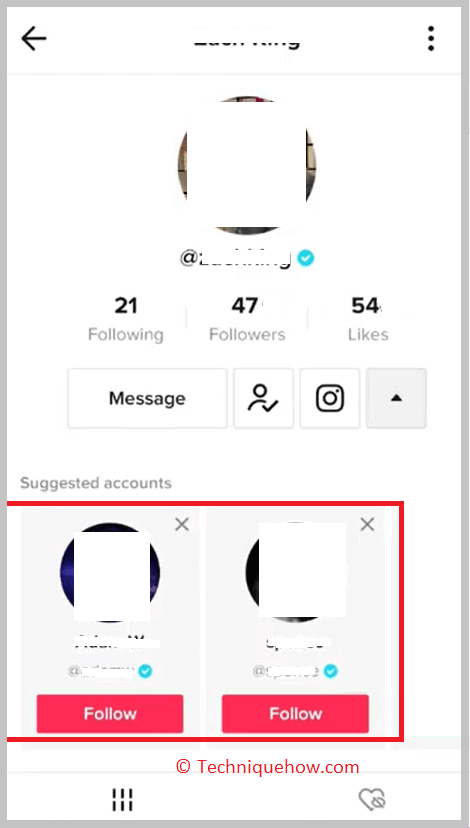 Frequently Asked Questions:
1. What do your contacts mean on TikTok?
When you are going to sign up for an account on TikTok, if you are using your phone number as your login credentials, then after signing in to your account, you will get a pop-up to sync your contacts on TikTok.
You can add your contacts to your friend list when syncing. It is the work that Contacts does on TikTok, and it will help TikTok suggest your friends based on your contacts.
2. How to find your contacts on TikTok?
You can find your contacts on TikTok very easily. To do that, first, open your TikTok app and log in to your account. After that, on your screen, you can see a bar at the bottom of your screen containing four options: Home, Discover, Inbox, and Profile.
To find your contacts, click on the Inbox option, and on that page, scroll down to the Suggested friend section, and in the list, you can see your contacts.
Also Read: