Your Quick Answer:
To check the direct message on Instagram, either you can install the Bluestacks app on your PC.
Then install Instagram (android version app) on it. Log in to check the DM section or message, someone.
You can now send DM on Instagram directly to any user whether you're following him or not and Instagram also provides you to download data in case you want to recover deleted Instagram messages.
Let's start with the methods to check or send Instagram direct messages from the computer and even how you can do this without being seen.
How To Read Instagram Messages Without Being Seen:
If you want to see the Instagram messages and want to hide the read receipt at the same time then you have to follow the simple ways.
First of all, you have to turn off the mobile data connection and then read the message directly from the Instagram direct message section. If you just do this and then turn on the internet then the read receipt will be visible even if you switch back to the home screen.
To fix this issue just follow the simple steps:
1. If you have any direct messages left to read on your Instagram app just open the direct message section and turn off the mobile data or Wi-Fi connection so that there is no internet connection.
2. After that just read all of the messages including the texts, photos, etc. Once complete, swipe back to the home screen and open the app settings.
3. Now uninstall the Instagram app or tap on 'Delete App' in the case of iPhone users.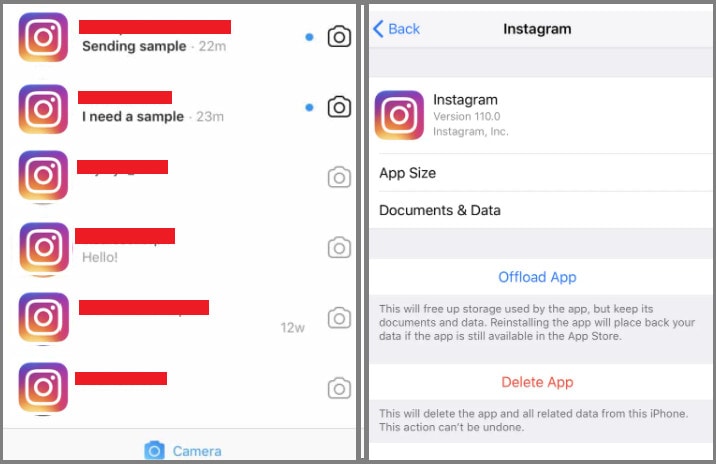 4. Finally, to see the change, install & log in again to your Instagram app and you will see the direct messages are still available and marked as unread.
This is the simplest and most effective way that you can take.
Remember that until the Instagram app is uninstalled, keep your data connection turned off.
How to Send Direct Messages on Instagram:
Instagram lets you send or receive messages from other users. You can send videos, photos, texts, etc through this direct message button on your Instagram app. If you need to read or check DM from your Instagram, you can do it from your app as well as from your desktop.
1. From your PC on Chrome
Instagram allows users to direct photos, conversations, and videos with the help of Windows OS applications. For mobile devices, you can easily download and send messages to people directly using four different methods.
Let's get down straight on how to do it:
Step 1: Open the Instagram.com on your PC.
Step 2: Go to the top right corner of the application where see the 'Arrow' icon.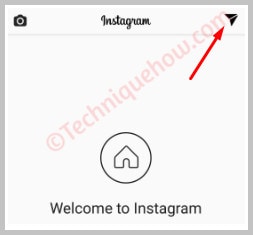 Step 3: Once you have clicked, this will open an Instagram Direct window. Just tap on the 'Send Message' button.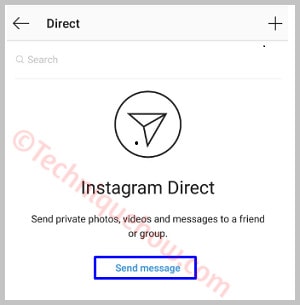 Step 4: Now the New message window will pop. Just type the letters for the name of your friends then select the person from the list to send messages.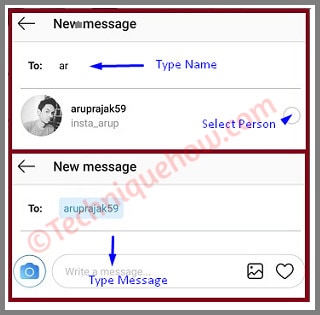 Now you can type the texts to send to your friend. You can also send images or sign in to the messages.
Another feature that Instagram is planning to implement is, replying to direct messages with pictures and videos that you have saved as your story, now there have been many talks but there has been no actual confirmation.
Maybe Instagram is working on a plan that will enable people to do this using the desktop app.
2. Using Bluestacks on PC
You can use the Instagram app on your PC by using third-party software called Bluestacks.
Just follow the guide below:
Step 1: First, Download BlueStacks application.
Step 2: After that download, install BlueStacks on your PC.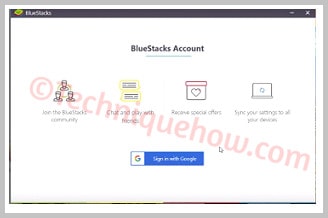 Step 3: Once successfully completed the installation, log in with Google.
Step 4: Now search for Instagram on the play store from your Blue Stacks account.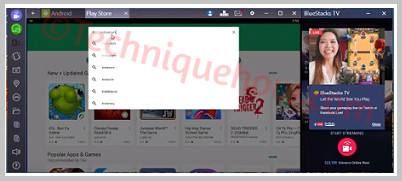 Step 5: Finally, Download and install Instagram and send messages to anybody you want onto the app.
That's all.
How to Install Instagram App on Windows 11:
If you're on your Windows 10 PC then you can download the Instagram app on your PC from the Microsoft store and use it to send DM.
Just follow the steps:
Step 1: First of all, click on the Windows icon and click on the Microsoft Store option.
Step 2: Once you see the search bar, type Instagram, and find the app there on the store.

Step 3: After getting it, just click on 'Get it Free' and the app will be installed.
Step 4: Now, log in with your credentials on that Instagram desktop app and send or read direct messages.
Step 5: Just click on the arrow icon there to open the direct message section to see all messages or send a new one.
That's all you've to follow for getting the Instagram app installed on your desktop to send or check Instagram direct messages.
Also Read: