Your Quick Answer:
To fix the posts or stories that got stuck during upload, you have to understand why this happens.
If the Instagram server is down for all, you might see those types of errors (stuck or can't upload) while you're uploading any pictures or videos on Instagram.
Meanwhile, you can't even switch between your Instagram accounts if you just have put something on Instagram to upload and that gets stuck.
If the Instagram server is not down, there may be many more reasons that create the issue of stopping your videos or photos to upload or post on Instagram.
Either this happens due to the slow internet connection or some cache files on your Instagram.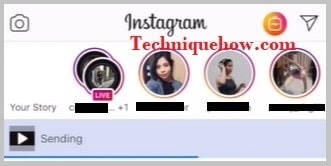 Now, in this article, you have the way to apply these checks to find out why Instagram won't let you post anything even if you have the latest Instagram on your iOS or Android.
If you can't upload videos to your Instagram story, you can try these fixes.
Instagram Reel Stuck Uploading – Why:
These are the following reasons behind this:
1. Slow or Unstable Internet Connection
If you see that your Instagram Reel is stuck uploading, it could be due to a slow or unstable internet connection. So, if your internet speed is poor or intermittent, it may hinder the upload process.
You should check your internet connection and ensure that you have a stable and fast network.
Consider switching to a more reliable Wi-Fi network or connecting to a stronger cellular data signal. This can help resolve the issue and allow your Reel to upload smoothly.
2. Large File Size or Format Compatibility
When this happens, it may be due to the size of your Reel video or its format. Instagram has certain limitations on the file size and supported formats for Reels. Due to these limitations, uploading large videos or videos in unsupported formats can cause the upload to get stuck.
You must check the file size of your Reel and ensure it adheres to Instagram's guidelines.
Additionally, verify that your video is in a compatible format, such as MP4 or MOV, with the appropriate resolution and aspect ratio. Adjusting the file size or converting the video format can help resolve the issue.
3. App or Device Issues
If you find that your Instagram Reel is stuck uploading, it could be due to issues with the Instagram app or your device. For this reason, it's essential to consider the software and hardware aspects.
Now, you can try force-closing the Instagram app and relaunching it. If the issue persists, you can try clearing the app cache or reinstalling the app.
Additionally, ensure that your device's operating system and Instagram app are up to date. You can also try uploading the Reel from a different device to see if the problem lies with your current device.
4. Server or Technical Glitches
You might see that Instagram experiences occasional server or technical glitches that can affect the uploading process. And this can result in your Reel getting stuck during the upload.
If you encounter such issues, it is recommended to be patient and wait for some time. Instagram's technical team usually works to resolve these glitches promptly.
If the problem persists for an extended period, you can report the issue to Instagram's support team. Just make sure to provide detailed information about the problem, including the steps you've already taken to troubleshoot.
Why is it important to keep Instagram open to finish posting?
To make sure your Instagram post finishes uploading without any issues, it's important to keep the Instagram app open until it's done.
When you want to share a photo or video, tap the "Share" button and let it start uploading. While it's uploading, don't close the app or switch to other apps.
Keep Instagram open and active on your device until the upload is complete. Avoid locking your device or doing anything else on it that could interrupt the upload.
Once it's finished, you'll get a notification confirming that your post has been successfully shared on Instagram. So, be patient and keep the app open until your post is fully uploaded.
How To Fix Instagram Post or Reel Stuck Uploading:
Try the following fixes:
1. Make Sure the Internet Connection is Perfect
If your Instagram video stopped uploading midway, the most likely cause is your internet connection. If you are traveling, your network will constantly shift from one tower service to another, causing abrupt interruptions.
Even if you are at the same location and your internet connection is not strong, this problem may be faced. Therefore it is vital to establish a good internet service and connection.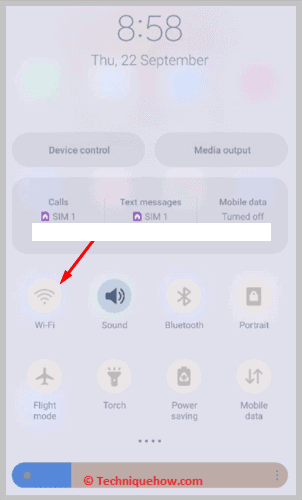 2. Clear Instagram App Cache
With time, the data of every page you've visited and every account you've followed gets accumulated to the point where the cache may be near its limit and cause problems in uploading videos.
This is why it is necessary to check your cache and clear it occasionally.
To do so on your iPhone, follow the steps mentioned below:
Step 1: Go to your Settings application.
Step 2: You have to scroll down until you find the option that says "General".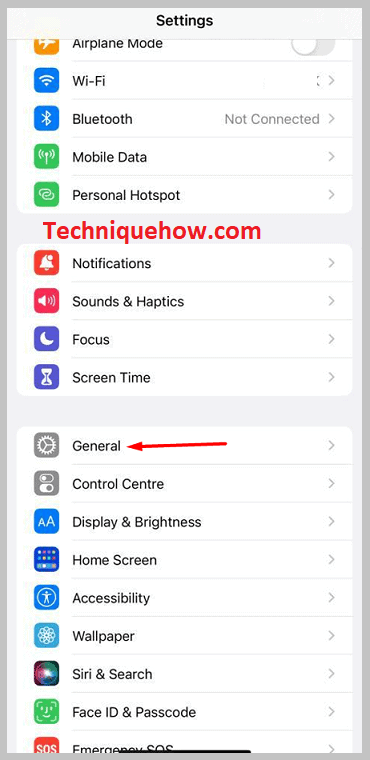 Step 3: Once you're in "General", click on "iPhone Storage".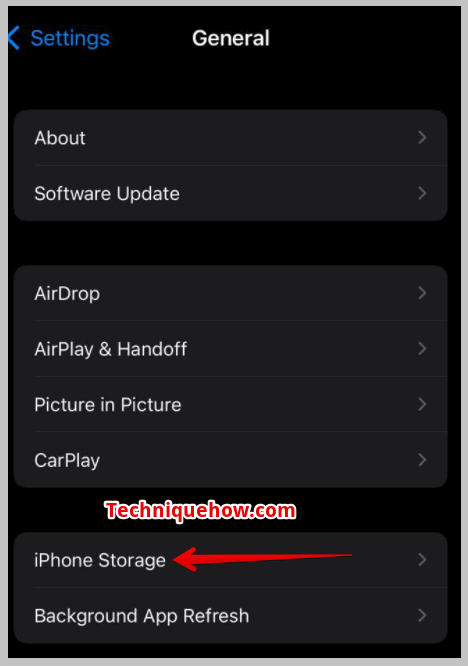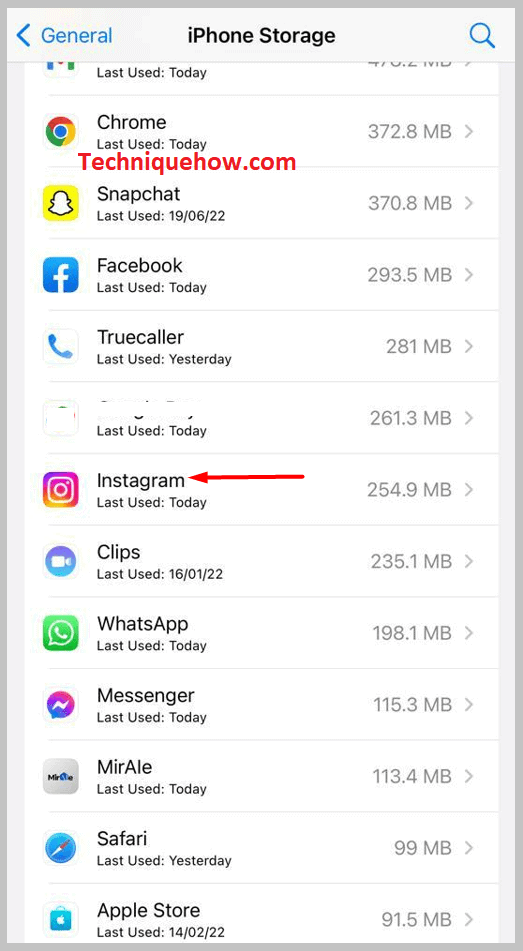 Step 4: Select the Instagram app option and click on "Offload App" to delete the cache.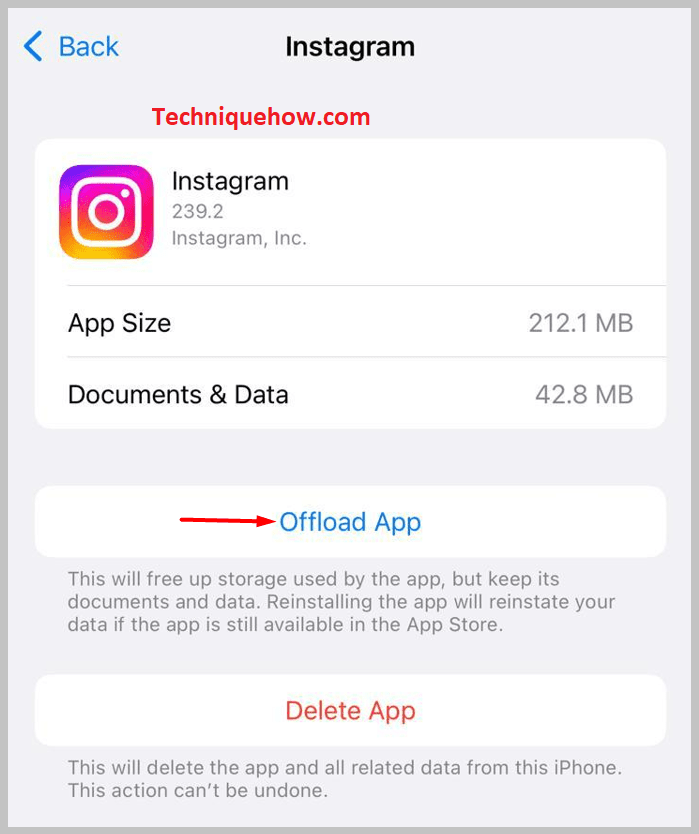 3. Uninstall and Reinstall Instagram App
Sometimes, apps end up having bugs which are little errors in the code that stop a certain aspect of an app from functioning normally.
Such may be the case with your Instagram application. A simple way to get rid of the problem is to uninstall and reinstall the app again.
To do so, follow the steps:
Step 1: You have to go to the home screen of your iPhone device and to the Instagram app icon; long press on it, and tap on "Remove App" to uninstall the app.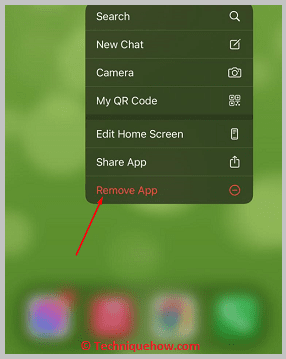 Step 2: Go to the App Store and to the Search bar and type "Instagram".
Step 3: Click on the Instagram app in the search results and install it by clicking on "GET".
Step 4: Wait for it to download and install, log in to your account, and retry uploading the video.
4. Restart Your iPhone
A straightforward solution that you can choose if your Instagram video is stuck while uploading is to simply restart your device. Often, because of overuse, or too many apps running at the same time, the device might be overworked.
When you turn off and restart your phone again, all the apps will start in a fresh manner, and your video will be easily uploaded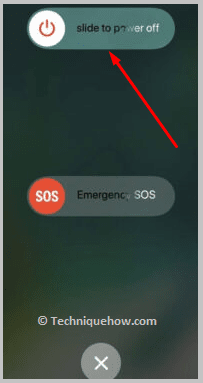 5. Wait Out for A While
Sometimes a good fix to an internet problem is to wait it out. This is because, more often than not, the servers are full of traffic at any moment which means that there are too many people using the app at the same time.
This causes problems like videos getting stuck which can be solved by retrying later on.
Instagram Post Stuck On Preparing – Why:
If you see that your Instagram post is stuck on sending then this is maybe due to some reasons that you will get in this article. This may be due to Instagram having a bug on the server and in that case, the problem will be faced by everyone.
1. Confirm if it's Instagram server BUG
If this problem happens due to the Instagram server then this problem is for all users and to find out this you have to take some steps to confirm whether this problem is for everyone or just for you.
Now when your Instagram post is uploading then you cannot switch between your Instagram accounts, to do further you have to close the app from the app manager and then you can try a different account on your Instagram app if the problem persists again then the problem is either with a device or through the Instagram server.
If you have another device then you can check with the same account on that device or a different new one if still, the problem happens then this is due to the Instagram server bug and this problem will be solved automatically after a few hours.
2. Due to Cache Files
This is the most common issue that happens due to the cache of the Instagram app on your iPhone or Android devices.
You can clear the cache of your Instagram app on your mobile device and this will definitely sue all of your problems due to the cache files on that app.
Remember that it'll clear just your cache files but not your login unless you delete the data for your Instagram app.
3. Older Version of Instagram
If you are using the older version of Instagram then the uploading problem might face and by updating it to the newest latest version you will see the problem actually gets solved.
Previously what was preventing your upload, will now be fixed after you just update your Instagram.
Honestly, the older version does not prevent the upload, if you are trying to upload a video and this gets stuck, there are some specific reasons for that.
Frequently Asked Questions:
1. Why Does Instagram Video Stuck on Sending in DM?
If your Instagram video got stuck while you were sending it to someone via DM, it is possible that there was an internet problem. Sometimes videos are too long to be sent on DMs, and they stop midway. Another reason why this may be the case is if the server is full at that moment. The solution to this would be to try again after a while.
2. Why Does the Instagram Reel Stuck on Sending?
Sometimes Instagram reels get stuck while sending due to three commonly known reasons. The video may have exceeded the internet limit for the day. It might also be the case that the video is too long or of an uncommon resolution, thus causing the delay. The most common reason is slow internet or WiFi connections.
Also Read: