Your Quick Answer:
To make high-quality TikTok videos, one should shoot and edit the video in the standard format of TikTok i.e. 1080p.
The standard format of TikTok videos is, that the video should be SD resolution with 1080p.
Also, the video should have been recorded with a good camera which does not affect its quality after editing. For that, it is recommended to use a rear camera.
Lastly, keep the TikTok "Data Saver" OFF for better-quality videos.
Why is the TikTok video quality bad after upload:
There are some reasons for which the video quality sometimes goes wrong, let's find those out:
1. Video gets Auto-compressed by TikTok:
The server capacity of TikTok to show HD video is limited to SD quality. Because of this when you upload a high-definition (HD), it gets compressed after uploading and the video quality of a video becomes bad after upload.
Standard Definition (SD) is preferred for streaming videos on TikTok, YouTube, and other web pages. The SD resolution refers to 480-pixel height in a single image, which has been used till now for shooting, and recording purposes and is not at all a bad resolution.
Also, the quality of the TikTok video differs by the way how you recorded it and where you edited it. If you have not recorded the video with good clarity, even though it is HD, it won't appear good after upload. 
A low-resolution video also appears good on TikTok, because of clarity and editing as well.
2. You've Uploaded a 4k Video:
The maximum supported format of TikTok videos is 1080p, so if you upload a video in 4k, it is auto-converted to a lower resolution of 1080p.
Hence, it is suggested to record a video in the resolution of 1080p and enhance it in the same condition and then upload it. Here, neither the quality will get compressed, nor the video will be converted to a lower resolution.
It is obvious if you will shoot a video in 4K and edit it in the same condition and when it is automatically converted to a lower resolution by TikTok, it won't come up in good quality. 
TikTok has billions of users if it allows every user to upload a video in HD resolution and 4k. just think about what will happen to his server, storage, and processor. It will die within a day.  
Thus, one should create and upload a video in the standard format of TikTok.
3. Camera Quality Issue:
To reach the desired destination quickly and soundly, it is said to take the first right. Similarly, in the case of TikTok videos, the first right step is recording a video with good camera quality.
If the camera quality is not good enough, then how can you expect the video to be in a perfect state after upload? It will definitely be going to look bad. 
Also, it is not a camera quality but how you have kept the settings and have used the given options. Because at present even a cheaper android phone has a good megapixel camera quality. At last, it is on you how to make out of it.
How To Make High Quality TikTok Videos:
As discussed earlier, the important factors that play an important role in TikTok videos are recording/capturing, editing, resolution, and uploading.  How you record/capture it, where you edit it, and in what resolutions you are uploading it. 
There are some methods that you can follow in order to make high-quality videos:
1. Shoot 1080p Videos by default:
The standard format that TikTok supports for the video is "1080p". Hence, it is very important to shoot a video in 1080p and within this resolution only.
If you record a video in HD quality in 4K format, thinking about clarity, then you will end up in bad quality only. Because, at the time of upload, TikTok will auto-convert and compress your video, as its standard format is SD in 1080p.
Also, you must know, to date all the major shooting, editing, and streaming of videos is been done in this resolution and is perfect. The only thing is that you have to use the features and options for the video recording and make the best of it. 
2. Turn off 'Data Saver' on TikTok:
TikTok is only famous for its videos and since people like to scroll all day, they "Turn ON" the "Data Saver" to save the data. Because of this, the video appears in lower, not as clear quality.
You might have 'Turned ON' the data saver on TikTok, because of which your upload is also getting affected.
Now it's time to "Turn OFF" the TikTok "Data Saver".
🔴 Steps To Follow:
Step 1: First of all, open your TikTok app and log in to your account.
Step 2: Next, tap on the "Me" icon, which is placed first from the bottom right corner of the screen, to go to your "Profile page".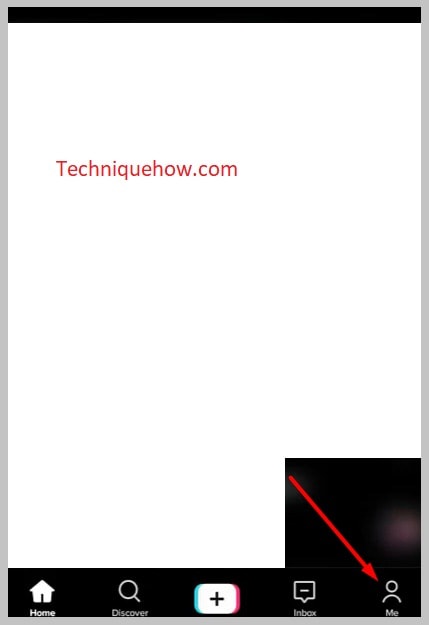 Step 3: Now, click on the "Three Horizontal lines" i.e., the menu icon, and select > "Settings and Privacy".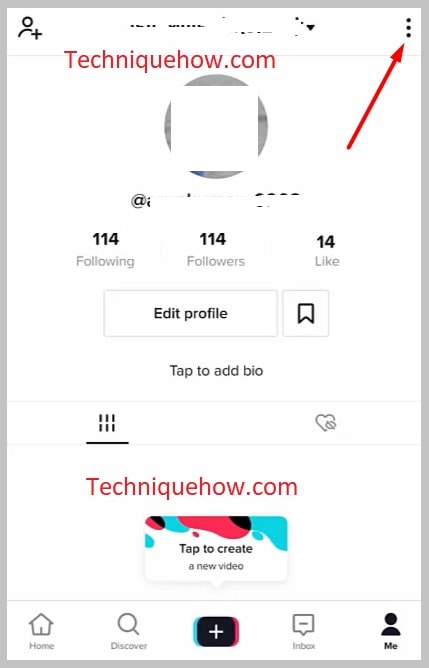 Step 4: Scroll down to the "Cache & Cellular Data" section and over there tap on "Data Saver".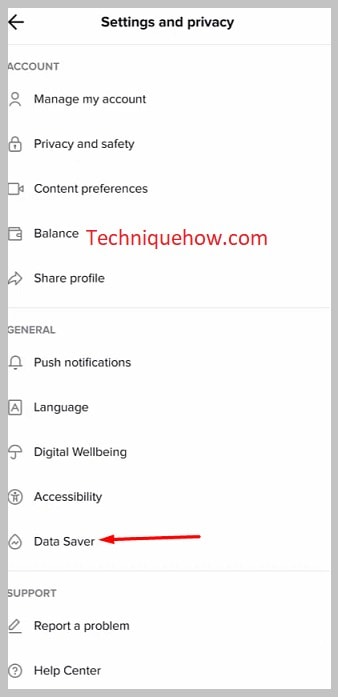 Step 5: Check, whether the toggle of "data saver" is ON (green) or OFF. If it is ON, tap and swipe to turn it Off.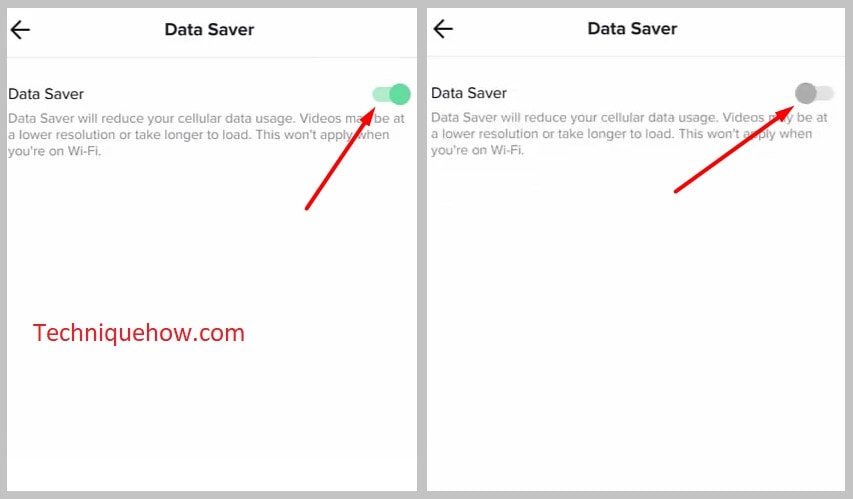 Step 6: Now, go to any of your videos and check the quality.
3. Try Recording from the Rear Camera:
The rear camera is the one that has the lens facing away from the user. Nowadays all smartphones, tablets, and portable devices have a rear camera with a good quality camera that captures clear photos and videos.
Almost all the rear camera carries a triple megapixel lens in both, the back and front camera for more than real graphics and clarity. Also, after editing, the quality remains perfect.
Hence, one should use the rear camera for recording the videos to upload on TikTok.
The Bottom Lines:
TikTok has a certain format for video uploads. For better quality and majorly clarity, it is necessary to upload the video in that format, otherwise, TikTok converts and compresses the video, which ends up in bad quality.
Also Read: