Your Quick Answer:
The last time when the person was being available more than 24 hours ago on Telegram. However, this is not true always as people could fake the last seen or hide it by changing their Telegram settings.
This might be due to someone trying to hide their online status and this is also recommended that you should hide that from people on your list. But, Telegram allows you to even hide the last seen from the person on your list.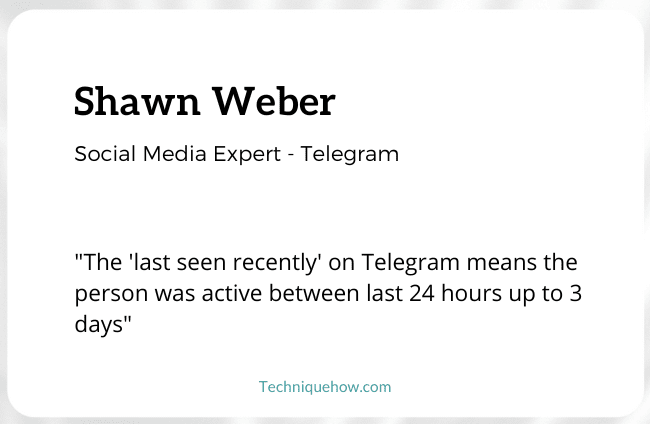 If you're thinking if someone just blocked you or not then there are several ways that you can try to know if someone just blocked you on Telegram.
To hide the last seen on Telegram, just go to Telegram privacy settings and from there choose the last seen to 'Nobody' to hide the last seen activity from everyone. If you want to show 'last seen recently' to a few people only on Telegram, just from the Privacy settings>>Last seen and select people you want to hide the last seen from.
There is some Telegram last seen tracker tools that you can use in order to find the last seen time of Telegram users.
Alternatively, you can some apps that can help you hide the last seen, provided in this article.
Does the 'last seen recently' on Telegram Means Blocked?
If you're wondering what the 'last seen recently' means then you've two choices to understand the cause behind it.
1. This could mean you're Blocked: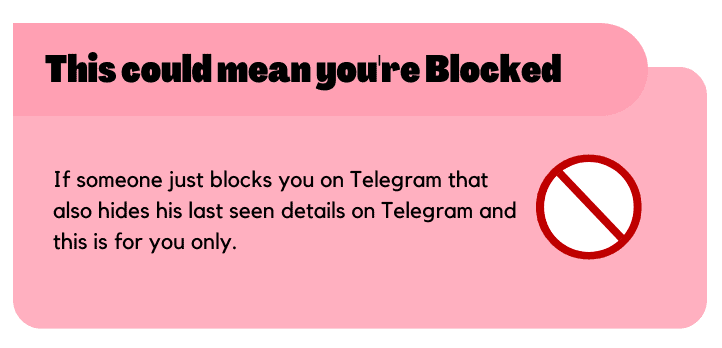 If someone just blocks you on Telegram that also hides his last seen details on Telegram and this is for you only. if his online status was public then you can just check it from your other mobile that you feel is not blocked by the person and if you can see the last seen time from other phones, that means you're blocked.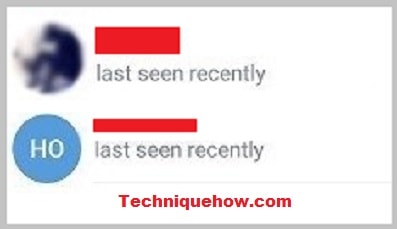 2. This means Person Disabled the Last Seen: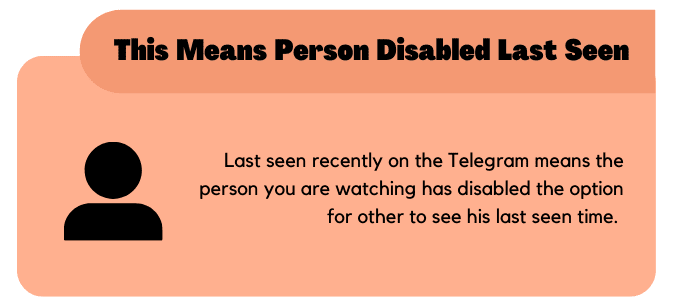 It does not mean that the person whose status is shown as "last seen recently" on Telegram has blocked you. Basically, it just means that the person you are watching has disabled the option for the other to see his real last seen time. Telegram users need to understand that people can only see that you are online on that particular platform if you share your last seen status with them through settings.
These are the parameters you have to check to find out the actual meaning of the 'last seen recently' and what is shown to other people.
🔯 Telegram Online Statuses: last seen & Meaning of These
Probably not always it is being shown to you 'last seen recently' by Telegram, if you've too many people on Telegram you would see different values for your Last Seen and I will explain and provide you all meanings of these statues.
Remember that you won't be able to see the last seen timestamps for people with whom you don't share your own status. You may have seen an approximate last seen value which could only keep stalkers away and avoided.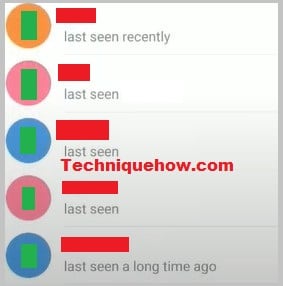 There are 4 approximate values that are most commonly seen on Telegram, which are explained below:
🔴 Last seen recently:
It covers anything between 24 hours up to 3 days.
🔴 Last seen within a week:
This is more common that the person is not being available for a week. Between 2-3 days up to seven days.
🔴 Last seen within a month:
That also means the person is no longer being available for a month and if you can see the person's DP, he has not deleted the account. That means between 6-7 days up to a month he is not using Telegram.
🔴 Last seen a long time ago:
That could mean you're blocked, although you've to check with many other parameters to confirm these. For more than a month, this is also always shown to blocked users.
By these above few following steps and the above details, you will get to know how the online status remains hidden by people and if they hide the online status from you.
How to Hide Last Seen Status on Telegram?
This is so simple to change this to the 'recently' timestamp for your last seen. You can just now hide your online status on Telegram and people that it was recently or long ago. For this, you have to just change a few settings on Telegram and make changes that could hide you from others.
If you want to make your online status 'last seen recently' on Telegram,
Step 1: Launch the Telegram application.
Step 2: Click on the three vertical dots on the top left corner of the screen.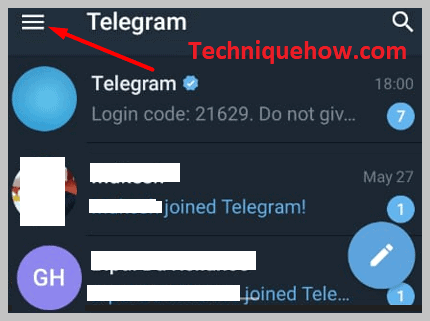 Step 3: You will be emerging with a short menu, and from here tap on "Settings".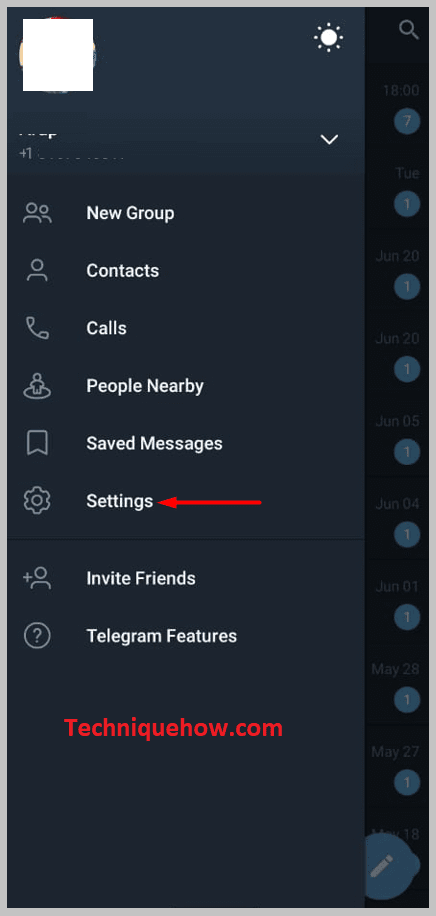 Step 4: In the settings menu tap "Privacy and Security".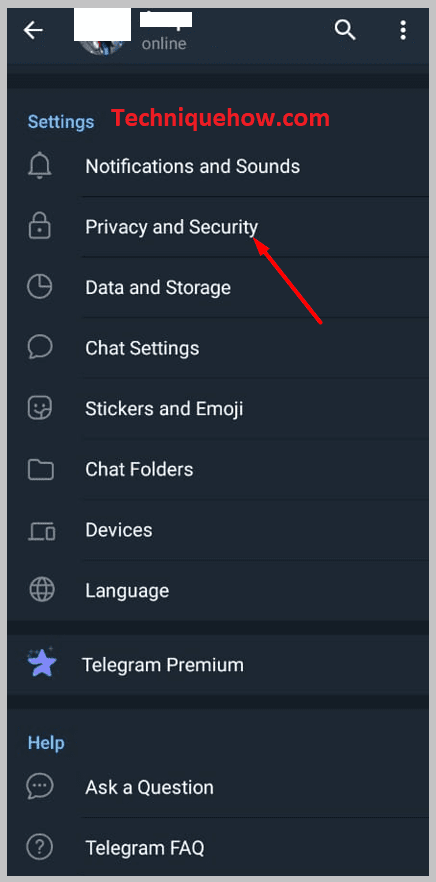 Step 5: Click on "Last Seen & Online " which will be under the heading of privacy.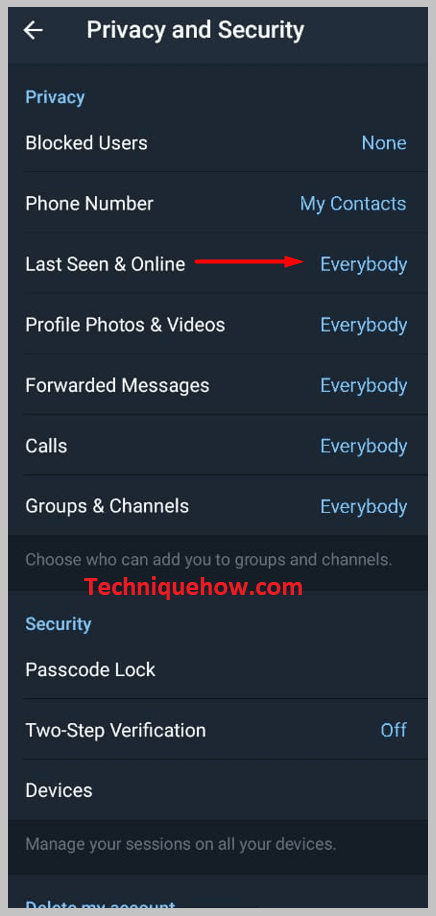 Step 6: Now on the next screen you will be asked who can actually see your last seen status and below it, you will get three options that are My contacts, Everybody & Nobody.
Your contacts will basically show your last seen status to contact numbers that you have already saved or added to the contact list.
Everyone will see your last seen status for all the users who visit your account on a general basis.
Nobody will see your online status & will hide the exact data and the information that is displayed to everyone.
Step 7: Here, select the option "Nobody" and click on the button that is situated in the top right corner of the displayed screen.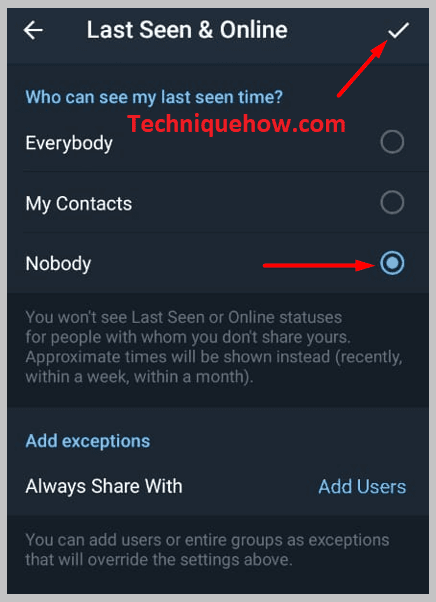 Step 8: A pop-up window will appear notifying that the users will still be able to see an approximate time, such as "within a week" or "within a year". The last step is to tap on OK and you are done.
Therefore, your status will be changed to 'last seen recently' whenever someone views your profile or inspect your last seen details.
Make last seen recently in telegram using Third-party apps
You can hide the last seen using a third-party app and this can be used only for the Telegram messenger to do many things additionally.
Basically, the app you are using such as Telegram will only hide your last seen from people if you want to hide, other than that you can also install an "Unseen- No Last Seen" app from the play store which will hide your last seen on telegram from people or telegram users.
To use the "Unseen- No Last Seen" app for your Telegram in order to hide the last seen,
🔴 Steps To Follow:
Step 1: First of all, install the 'Unseen- No Last Seen' app on your device from the Google play store.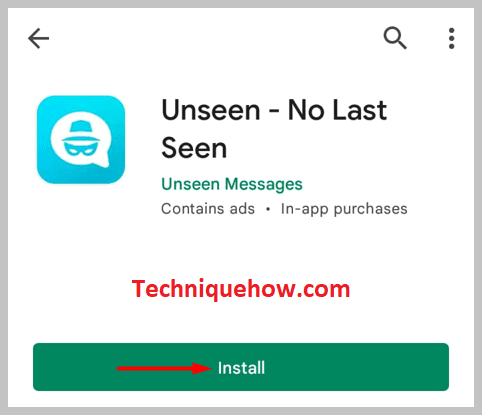 Step 2: The app will ask for the permissions to draw over other apps, click 'Allow'.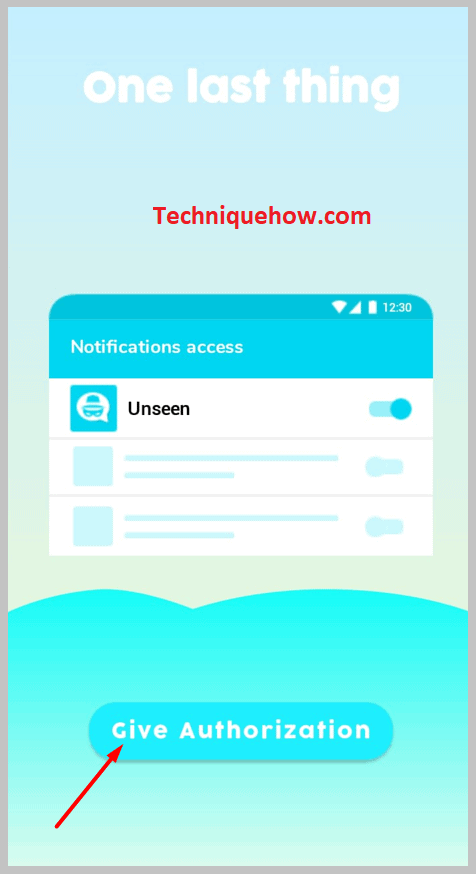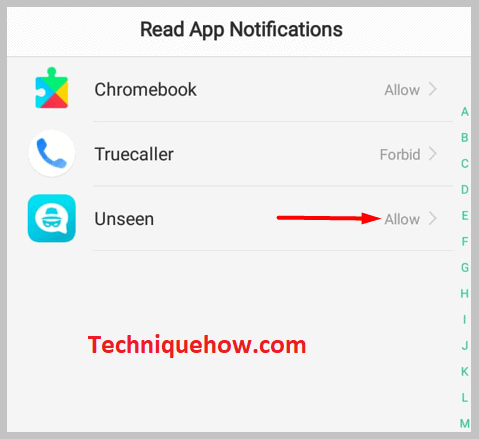 Step 3: Next, go to settings and you will get a list of apps, tick on Telegram for which you want to hide your last seen.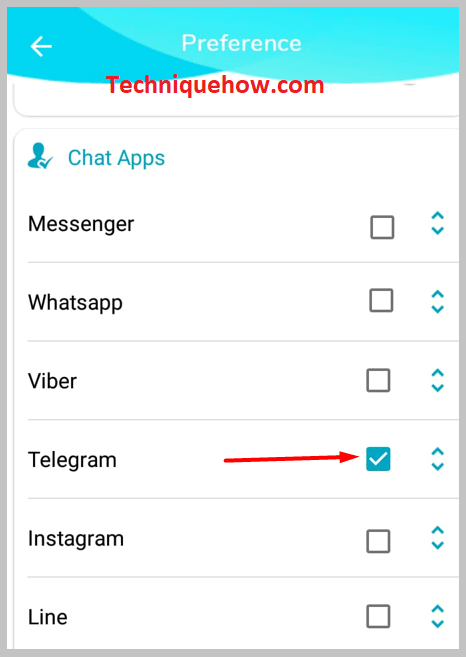 Step 4: Now, all the messages of the selected apps will appear on the unseen app home page, which you can read messages even without you being shown online as it does not let you be in the app.
That's all you've to do to hide the last seen and show other last seen timestamps to other people on Telegram.
The Bottom Lines:
You have the detailed steps to hide your online status on Telegram that you can do just by turning the Last Seen privacy to Nobody and thus your last seen timestamp will be hidden & shown something else like 'last seen recently' or 'last seen a long time ago' statuses.
Also Read: