Your Quick Answer:
If you're on your iPhone you will not have a large choice for your free live wallpaper on the default feature. All you have to do is just download and save on your device but that is not custom, those are just static wallpapers from the app.
You can create your own wallpaper just with some simple steps. Either by using some internal pictures or converting a video into live wallpaper you can create your own Lock screen on your iPhone.
The total tasks are done with the shortcuts app and a third-party app VideoToLive to turn a video into a live wallpaper.
The tools can be used to make live photos from the video as well, here are the detailed uses of iPhone tools to make live wallpaper.
How To Put Multiple Pictures On Lock Screen:
There are many methods to add multiple pictures on the Lock Screen of your iPhone, some are explained below:
1. Using VideoToLive Wallpaper Generator
With a video, creating custom live wallpaper for your iPhone is very much easier. All you have to do is just get an app installed on your iPhone from the Apple store or iTunes store and start the process.
1. Get the app 'VideoToLive' on your iPhone and install it on your iPhone device.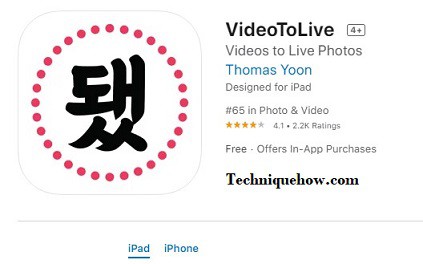 2. Once the installation is completed, just open the app and all recorded videos will appear there.
3. Now just choose any video that you want to set as a lock screen to live wallpaper, set the timeframe, and then tap on Create.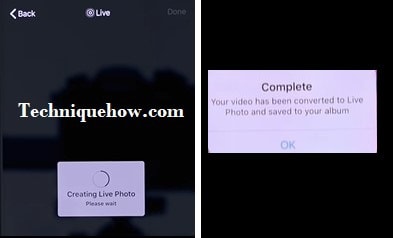 4. It will take a few minutes and will ask to Set it as 'Lock Screen wallpaper'. Once you set the Lock screen, it's done.
This is saved on your camera roll and you can make as many as you want to create with this app. You can use this app on both iPhone and iPad devices to turn any video into live wallpaper.
🔴 How To Set iPhone Lock Screen:
First thing first, if you don't know iPhone has some previous default wallpaper to set.
Let's change the wallpaper from your iPhone presets to do this you have to follow some simple steps:
1. Go to Settings App and find the Wallpaper, tap on it.
2. Now you have some iPhone's default wallpapers to set on your phone, however, you can create them on your own.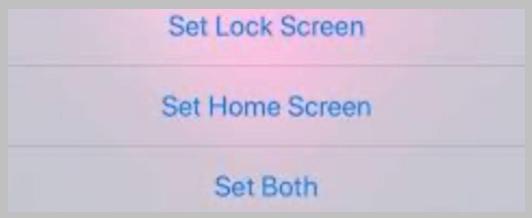 3. If you're selecting the wallpaper from iPhone's default albums just tap on Set as 'Both' to take after on both the Home screen or Lock screen.
2. Using the Wallpaper Maker App
If you want to make a wallpaper with multiple pictures, you can use the app called Wallpaper Maker- Icon Changer. This app provides a free version and a premium version. The premium version has few more features than the free version and it comes with a 3 days trial plan.
🔗 Link: https://apps.apple.com/us/app/wallpaper-maker-icon-changer/id1164466761
🔴 Steps To Use:
Step 1: Download the app from the link.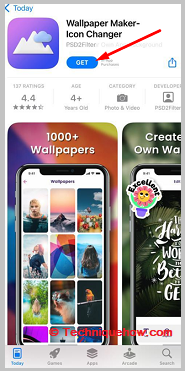 Step 2: Then you need to open it.
Step 3: Next, you'll need to click on Custom Wallpaper.
Step 4: Select the Album.
Step 5: Then choose pictures from your device's gallery that you want to merge and combine.
Step 6: Click on Done.
Step 7: Next, you'll be taken to the Edit page. You can add text, stickers, and filters to it.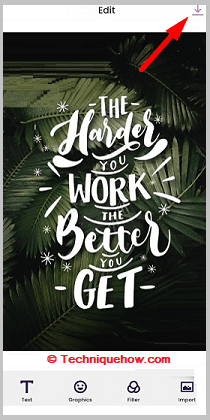 Step 8: You can click on the Layout option to change the structure of the custom-designed wallpaper.
Step 9: Then click on Apply Wallpaper.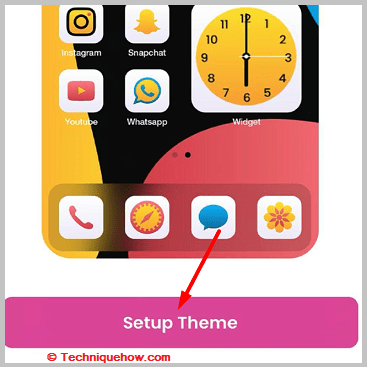 Step 10: Click on Set as lock screen Wallpaper.
3. Using Shortcuts on iPhone
This is going to be the most interesting part of this content, follow the steps to create your custom wallpaper for your iPhone.
🔴 Steps To Follow:
Step 1: At first, from your iPhone menu just select the 'Shortcuts' app and open a shortcut on that app.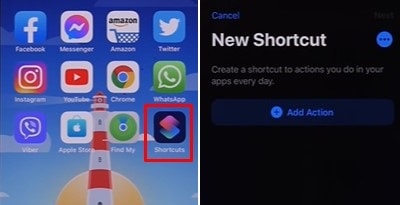 Step 2: Now, from the shortcut just search and add the 'Photos' app where you have to make set up your custom wallpaper.
Step 3: Next from the setup tap on '+Add filter' and choose an album to set photos as wallpaper.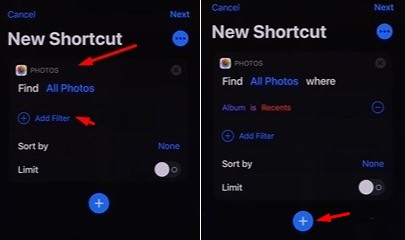 Note: As this custom wallpaper is created from the album, make sure you have already created an album with photos to make. Otherwise, you can choose the 'Recents' album to create.
Step 4: In the next step, you again have to add another Shortcut that would be your 'Wallpaper' and the process is near to complete.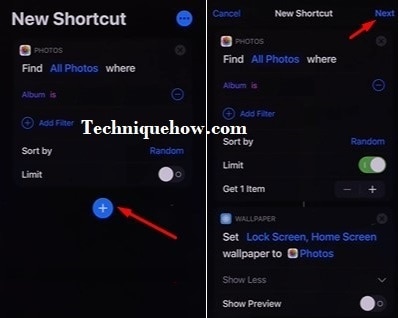 Step 5: Now, just choose whether you want just the Home screen to change or both from the setup. Once selected just tap on the Next button on the top and name the shortcut to any.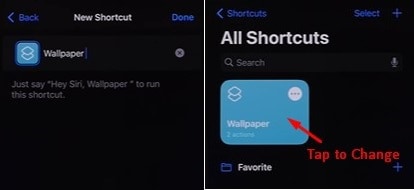 Tap on the shortcut and the wallpaper will be changed as per the album selection.
That's all simple to create your own Wallpaper from your gallery photos.
4. Using Canva Online Tool
Tools like Canva can help you create custom wallpapers from multiple pictures. It provides you with innumerable choices of templates and a few reasonable price plans to choose from.
🔴 Steps To Use:
Step 1: Open the tool: Canva.
Step 2: Click on Create Design.

Step 3: Click on Phone Wallpaper.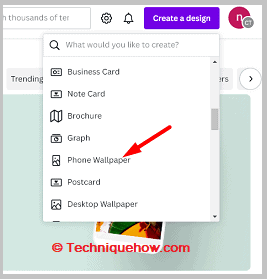 Step 4: Click on Upload.
Step 5: You'll need to sign up for your account by email.
Step 6: Select multiple images from your device's album.
Step 7: Click on Elements to customize your wallpaper.
Step 8: Add graphics, shapes, and stickers to it.
Step 9: You can also add text to the wallpaper.
Step 10: Click on Share from the top right corner and click on Download.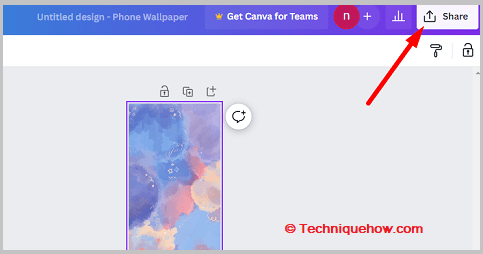 Step 11: It will be saved to your gallery.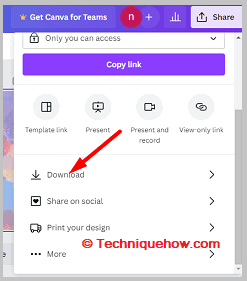 You can set it as your iPhone lock screen wallpaper.  
Frequently Asked Questions:
1. Can you short a video to animated wallpaper for your lock screen?
Whatever video you have you can set it to live wallpaper, just install the app from your Apple store 'VideoToLive', it's free.
You can select a timeframe up to 15 seconds from anywhere of a video and save that live wallpaper on your iPhone. But, this Live wallpaper you can use for your Lock screen but not the Home screen. For the Home screen, you have the option of using multiple images as live wallpaper.
2. Can you Make your own Live Wallpaper with multiple pictures?
Either with the use of the shortcut app or a third-party wallpaper maker, you can combine the photos on your iPhone and make your own customized wallpaper for your lock screen. Also, with the shortcuts, you can set the timing to change the wallpaper on your iPhone Home screen.
3. How do I change the background color of a picture?
You can use various editing tools available online, one of which is Pixelied to change the background color of any picture. You'll need to first remove the existing background color by clicking on the Remove BG button after uploading the picture on the tool and then click on BG Color to change the color of the background picture and add a new one.
4. How to change the background of a picture on an iPhone?
You can download any image editor app from the App Store for free and then use it for changing the background of a picture. On the App Store, tons of image editor apps let you remove the background of pictures for free, however, the best of them is Adobe Creative Cloud Express.
Also Read: