Your Quick Answer:
To fix the issue of No results found on Instagram music, it is recommended to change your business account to a personal account.
If you are an Instagram user, then you must have faced problems like "No Results Found" many times while adding music to reels or stories.
There could be many reasons for this issue, such as unavailability of specific songs, app updates, slow internet connection, or if you have a business account.
In other scenarios, all you need to do is update your Instagram app and then try typing the exact song title if there is no such result found then this could be due to the music is not available.
There are some other steps you can follow if your music is blocked in a region.
Why Does Instagram Music Say No Results Found:
The "No results found" is an error code that usually appears when Instagram Music can't find the particular song you're looking for. There are several reasons behind this error code, including, the absence of a specific song on this social media platform, and the official limitation of Instagram Music for business profiles.
This is the major reason why Instagram does not enable companies or businesses to add songs for commercial use. This is the opposite of regular & unprofessional content creators adding songs to their stories just for fun and reels.
Let's discuss the two popular reasons behind the No Results Found on Instagram music feature:
1. Music not Available on Instagram itself:
Due to the widespread use of the Instagram application around the world, people scroll through songs in their languages ​​every day. But, developers can't add every single song in each language.
Instagram has not completed a wide variety of songs from different languages ​​and genres on their server.
So if you are looking for a song that is not popular among the people or which is less hummed, will not be shown in the Music feature on Instagram, as a result, "No Results Found" will show. 
2. It's a Professional Account:
In the case of a professional account, you are not able to access music as Instagram does not enable any company, firm, or business profile to use music for commercial purposes. This is because it can cause copyright problems.
If that is a business account, here are the fixes.
Once, you convert business/professional accounts to personal accounts, you are no longer restricted from using the music feature on Instagram as before.
As the name suggests, professional accounts run a business and they aren't come under the category of personal accounts, since these accounts are established for commercial purposes. If you want to upload your favorite music on an Instagram story, firstly you have to alter it to a personal account. Another option is to switch to a content creator account for adding your favorite songs to Instagram stories.
To convert your professional account to a personal account, follow the steps given below:
Step 1: Open Instagram & Tap On Profile icon
First of all, open your Instagram account on your mobile with your username & password.
Next, you need to click on your Instagram profile icon on the bottom navigation bar.
After clicking on your profile picture icon, you will reach your Instagram profile.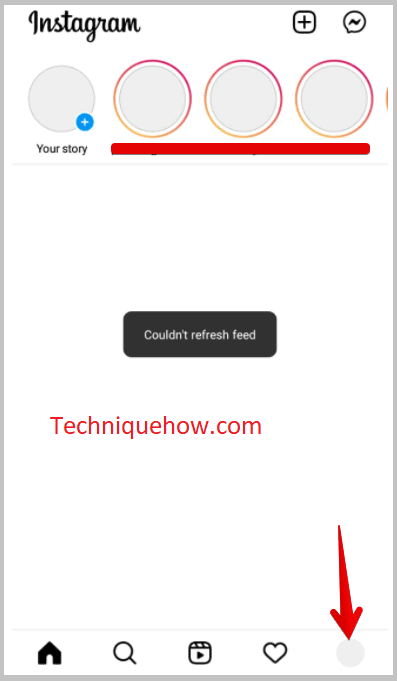 Once you've accessed the Instagram profile, you'll have a three-line display on the top right.
Step 2: Three-Line icon and Tap Settings
You need to tap the three-line icon to open the main menu.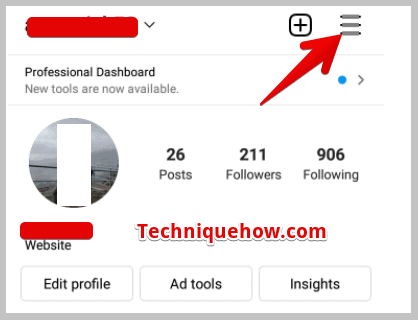 Numerous options like Settings, Insights, Archive, Close friends, or more will show to your screen after appearing on the menu.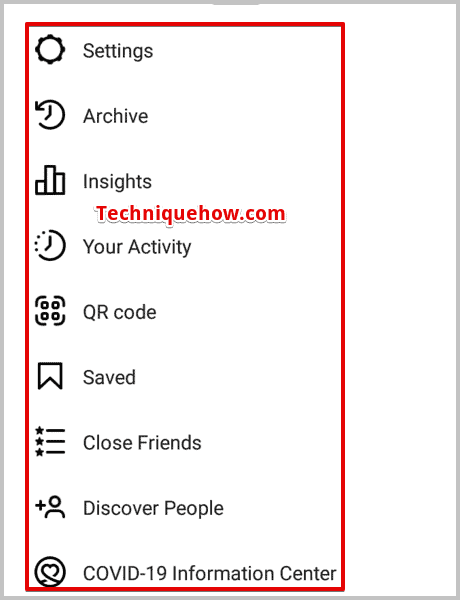 To convert the business account into personal one, you will have to access your settings option.
Step 3: Tap on Account to Switch Account Type
After clicking on Settings, you will appear on the Settings page.
On this page, you will find many settings options, such as privacy, settings, and notifications, so on.
To reach the Account Settings, you need to scroll the respective page.
Next, click on "Account Settings".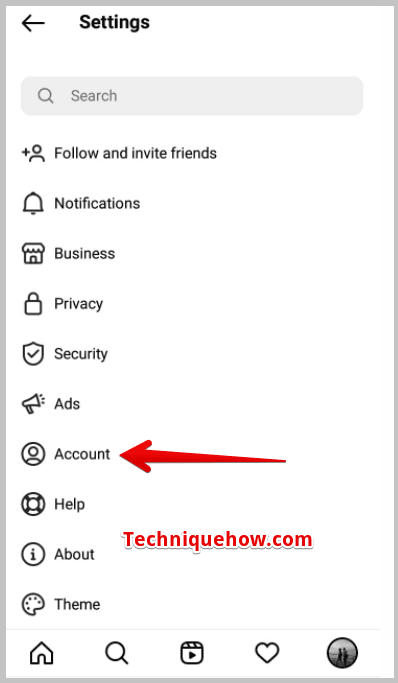 In this option, you are allowed to convert to your account type.
In this section, you will have numerous settings from personal information alteration to close friends, saved posts, and a lot more.
Here, you need to select the 'Switch account type" which is given at the bottom of the page.
Then, click on the "Switch Account Type" option to change your account type.
You need to proceed to the last step to complete the account change successfully.
Step 4: Switch to Personal Account
Once you clicked on "Switch account Type", a routing drawer will be shown on the mobile display.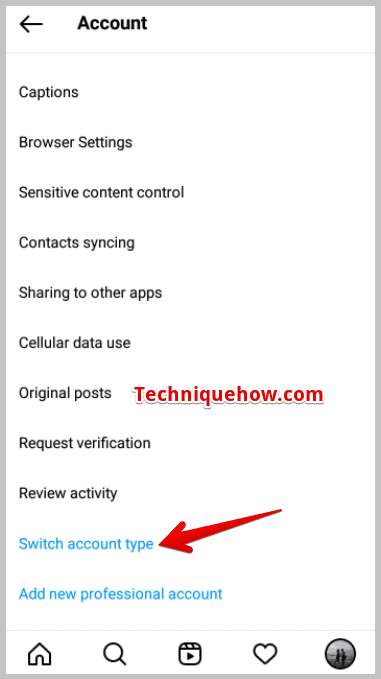 After these two options will appear on your screen, first "Switch to Personal Account" and second "Switch to Creator Account".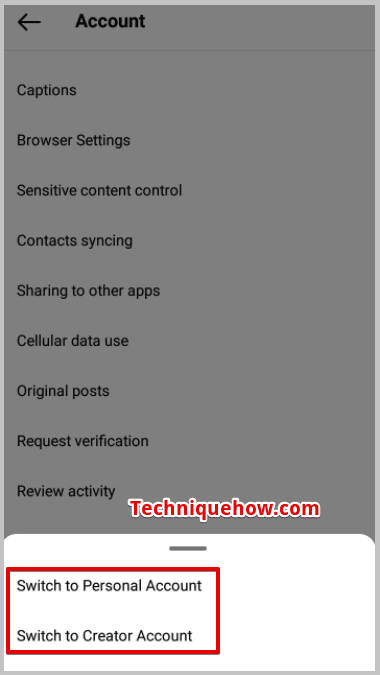 The most basic account type on this platform is a personal account. You can choose any one of these.
Note: To maintain the privacy & safety of your account, you can set your account to private instead of the content creator. Furthermore, it allows users to add music to their stories without any errors.
The Bottom Lines:
This article explained all the details and you should know that before adding music to your Instagram story, make sure your account is personal or a creator account instead of a business/professional account. Hopefully, this guide will help to fix the Instagram Music error issue.
Also Read: