Your Quick Answer:
To stop receiving messages on Facebook from strangers, first of all, you have to go to Messenger and tap on the chat and then you can just tap on the 'ignore messages' option in order to restrict the person's messages from reaching your inbox.
If you are still getting message requests, you can just go to the Messenger privacy settings and from there just turn off the 'Message delivery' option and all the unwanted messages from strangers will not be notified on your Facebook inboxes.
Now Facebook allows its users to maintain privacy and you can modify the privacy settings on your Messenger or from your Facebook app that might help you from strangers or fake Facebook users.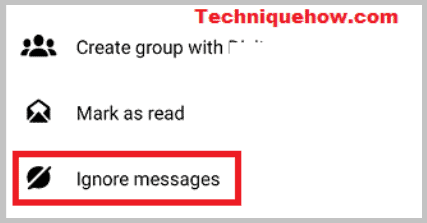 Messenger User Blocker Tool:
🔴 How To Use:
Step 1: First of all, open the Messenger User Blocker Tool.
Step 2: Then, enter the username or ID of the Messenger user that you want to block.
Step 3: After that, click on the 'Stop User' button.
Step 4: Now, the tool will show a link. Click on the link to open the chat with the user.
Step 5: Then, tap on the three dots at the top right corner of the chat window. Click on the 'Block' option and confirm blocking messages and calls from the user.
How To Stop Strangers Messaging You On Facebook:
The better option is if you just faced such a situation, you can just block the person. Although, there are many other ways if you don't want to receive only messages from such a stranger.
1. Tapping on Name and Ignore Chat
If you want to remove anyone from your Messenger who is sending spam messages then you can just take action with a click. There are mainly two ways to ignore someone's chat in your inbox either from mobile or desktop.
Follow this easy and quick step to ignore a stranger's chat from the inbox:
🔴 Steps To Follow:
Step 1: First of all, you have to open the app and connect to the Messenger app.
Step 2: Now open the chat of the person whom you wish to ignore.
Step 3: Now, tap on the chat whom you want to remove and disable from sending further messages.
Step 4: This will pop up an option 'Ignore messages' just tap on that.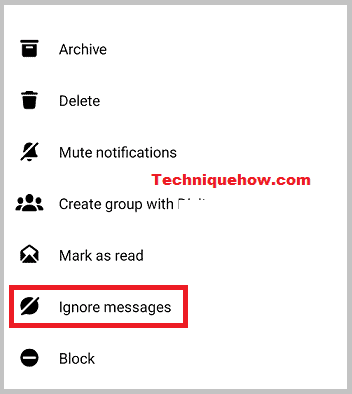 Now once you did that, the chat will be ignored and will be moved to Spam.
The steps to follow in case to ignore a conversation from the desktop:
Step 1: First of all, go to Facebook.com from your browser.
Step 2: Next, login into your account.
Step 3: Open the chatbox and click on the person conversation whom you wish to ignore.
Step 4: Click those three dots that are at the top right corner of your desktop screen.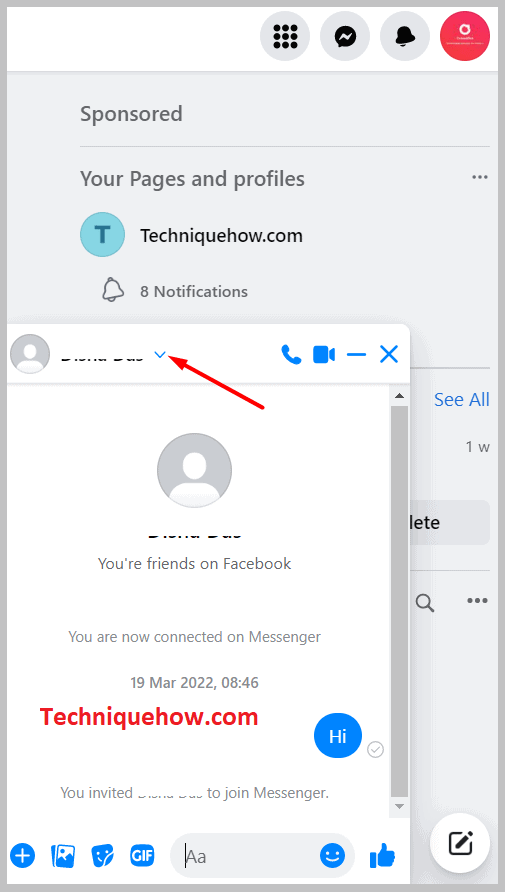 Step 5: Click on ignore messages and tap the button to ignore messages again.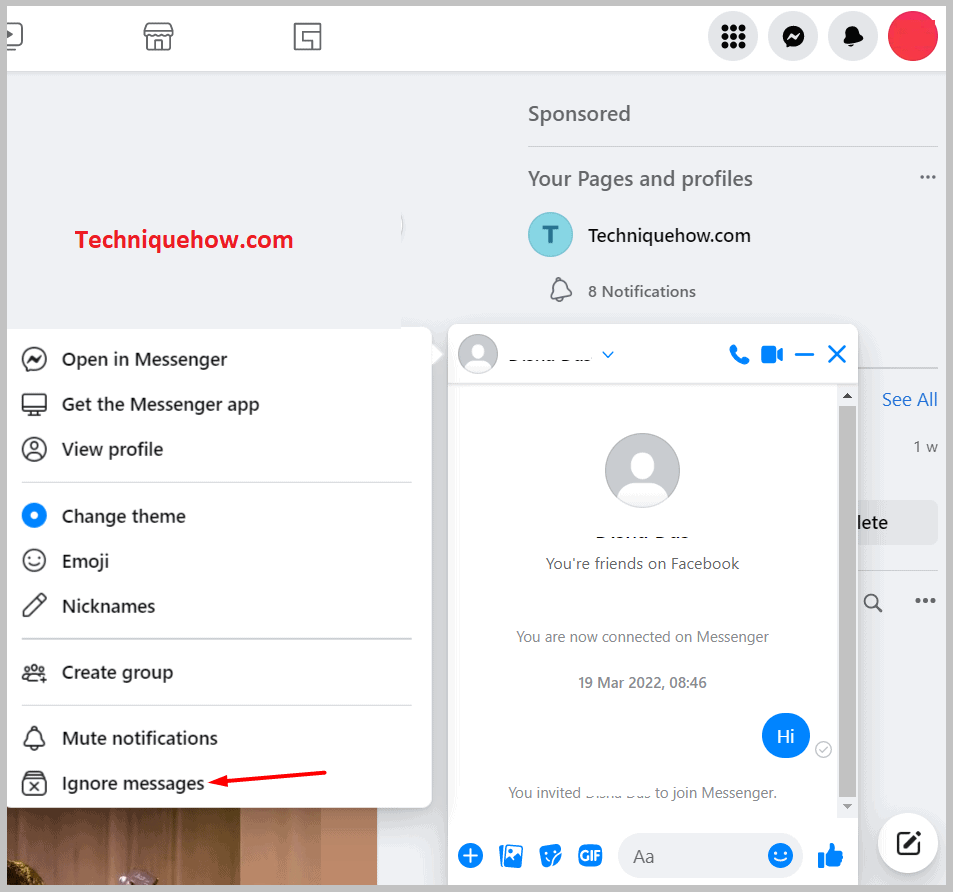 Now, it will be ignored until you revert it back.
2. Turn Off Message Delivery Settings
If you're getting too many push notifications every time someone sends you messages and that comes under the Message requests rather than inboxes then you can follow the steps to stop strangers to send you message requests.
Message requests are kept in the unknown person's messages in such a folder that if you just reply to them, only would appear in the inbox again.
So it's better to manage the messenger request settings and use Facebook in a relaxed way.
To turn off the message requests from strangers on Facebook,
🔴 Steps To Follow:
Step 1: First of all, open your Messenger app on your iPhone or Android then login to your account.
Step 2: Next, go to the top and tap the DP icon over there.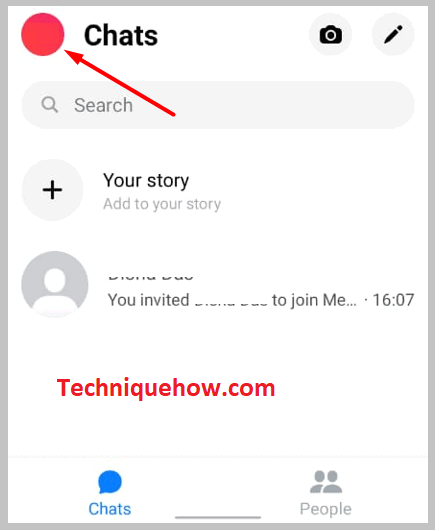 Step 3: Tap on the Privacy option that is on the list. That will open new windows of settings.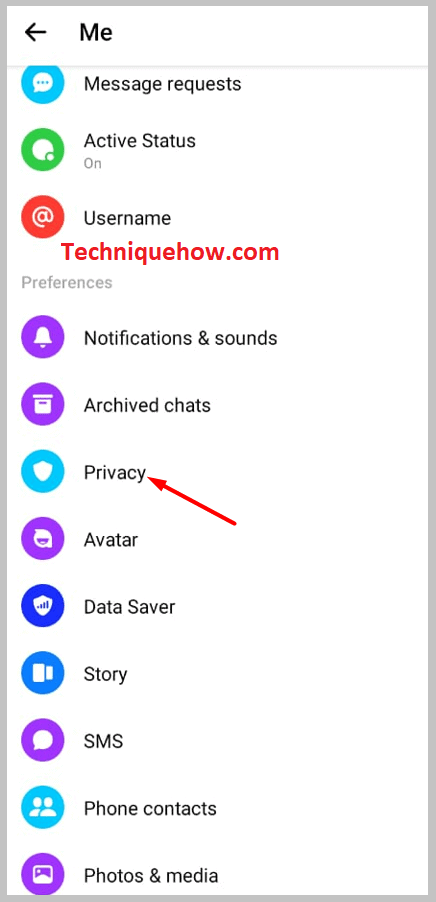 Step 4: Followed the privacy button, and select 'Message delivery'.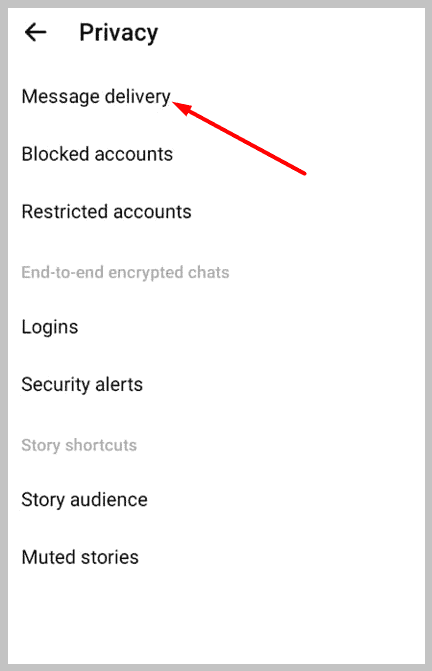 Step 5: Now select the Others on the Facebook option.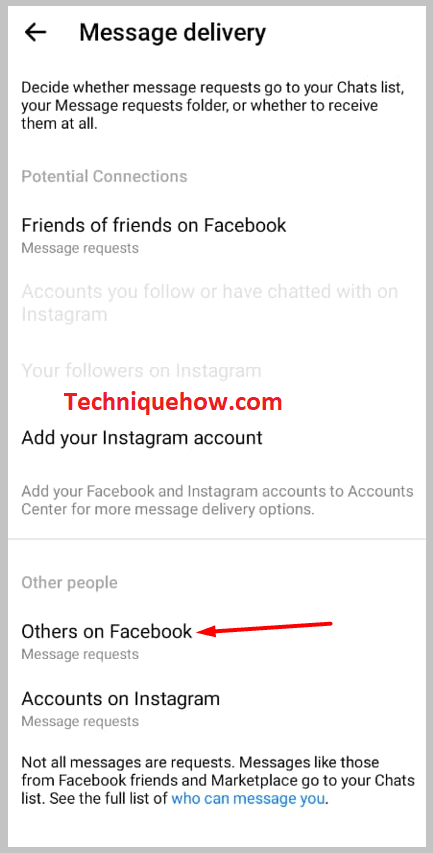 Step 6: In others on Facebook and select the 'Don't receive requests' option.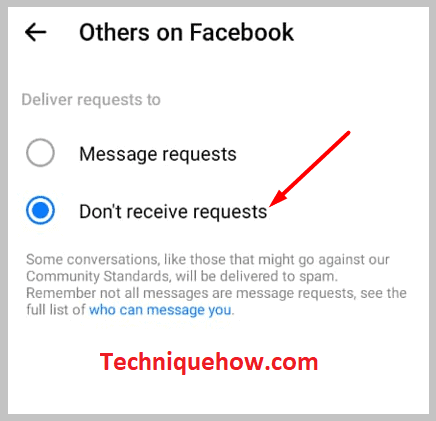 After completing these steps, no more request messages will appear in the messages section on your messenger.
That's all you've to do.
3. Disabling Add Friend Button
Make your profile protected and restrict strangers to send you a friend request.
If you want to avoid unknown people on Facebook from messaging you in your inbox then you must hide the add friends button, as in this way in some cases, the person is following you even if you have not accepted his requests.
Also, you can tell that withdrawing the 'Add Friend' button from unknown people or strangers might add an extra layer of security to protect your privacy.
Disabling the add friend button would restrict your profile from appearing to random people that you don't know.
Now, you can just do that on your PC even from the Facebook app or mobile browser just by logging into your account.
🔴 Steps To Follow:
Step 1: Log in to your account via the Facebook app.
Step 2: Go to your profile and scroll down to the settings and privacy option.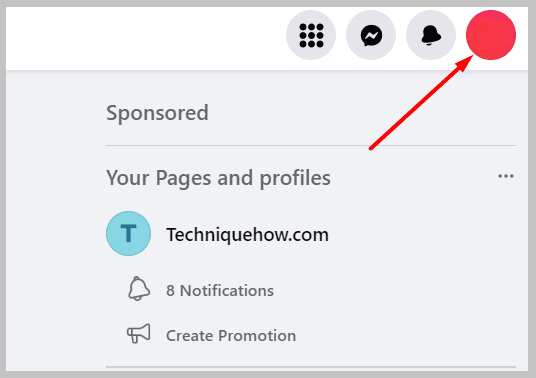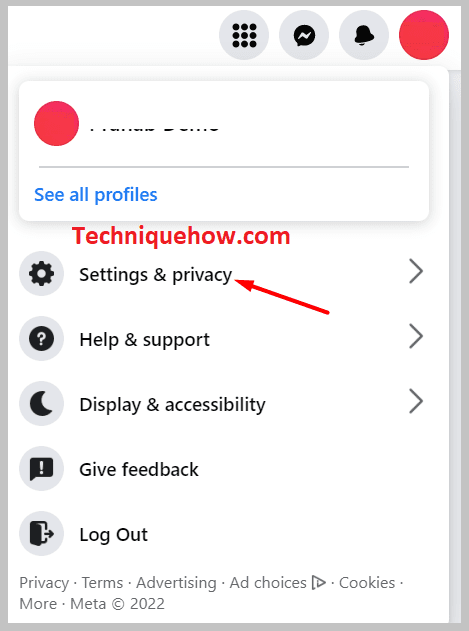 Step 3: Choose the settings option therein.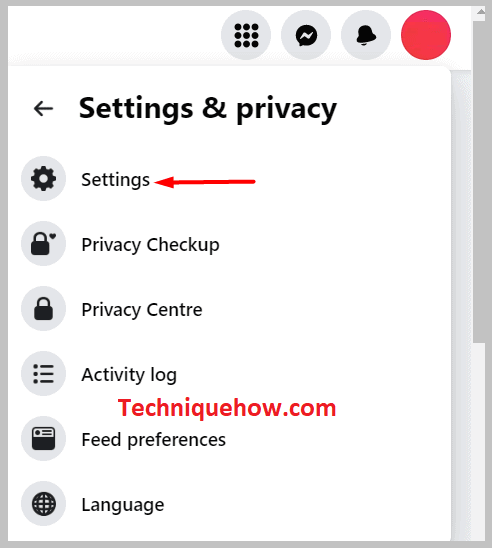 Step 4: Scroll down to 'Privacy' and click the privacy settings.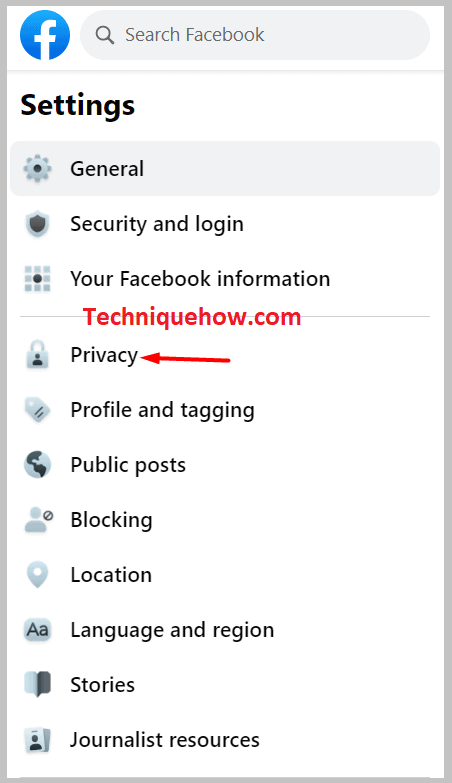 Step 5: Select the option "Who can send you friend requests".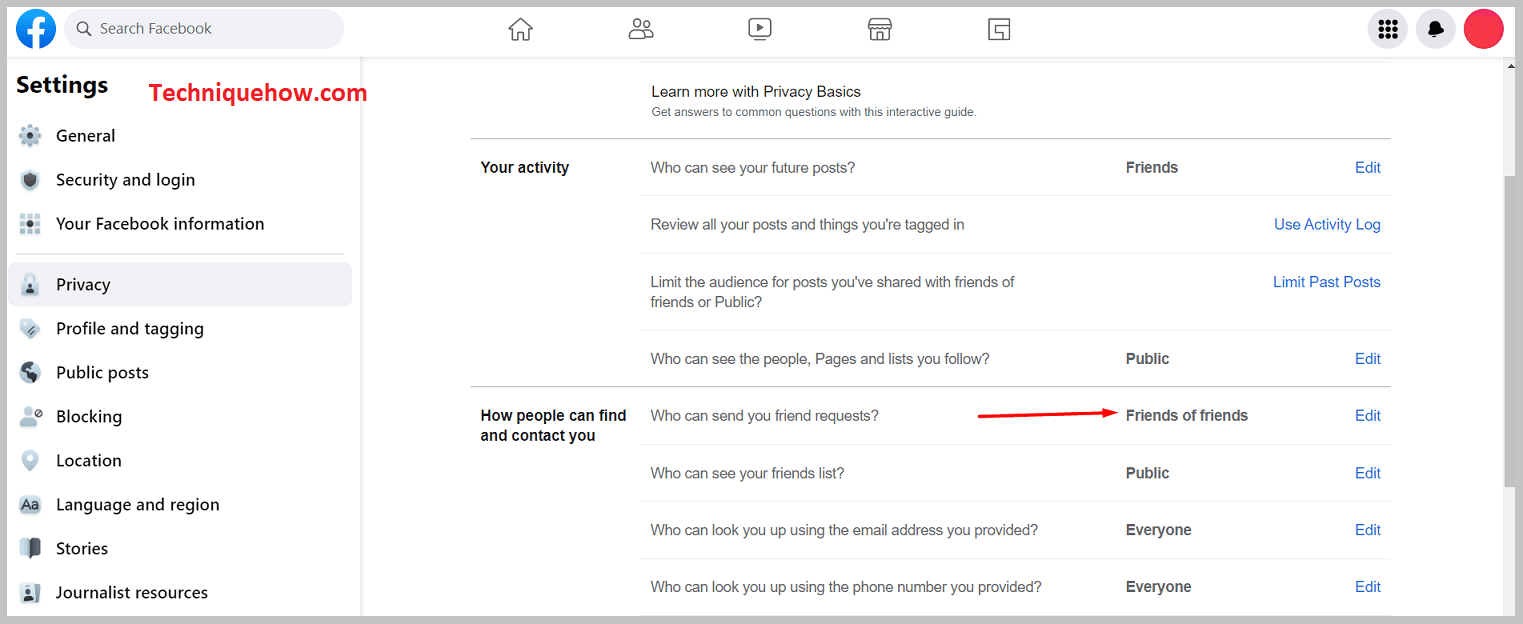 Step 6: Now in this option you should choose: Friends of friends.
By selecting the option of 'Friends of Friends', you can disable add friend button from the strangers. Now only the person who can send you a request who is a mutual of your friends.
4. Blocking person on Messenger
If you just getting spammed by a single person or a few then blocking those people would be a better option than turning off the requests and the below steps are for that process if you want to block only the messages from a particular person.
If you want to mute someone on Messenger and block messages from a stranger,
🔴 Steps To Follow:
Step 1: First of all, go to the messenger app on your android phone and open the messenger app by logging in.
Step 2: Now, go to the chat section, and find the person who you want to block.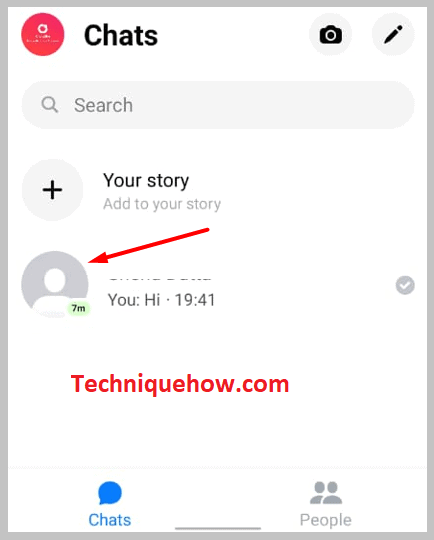 Step 3: If the person is not on the chat, search for him on Messenger.
Step 4: Now tap & hold on to his name and a list will appear.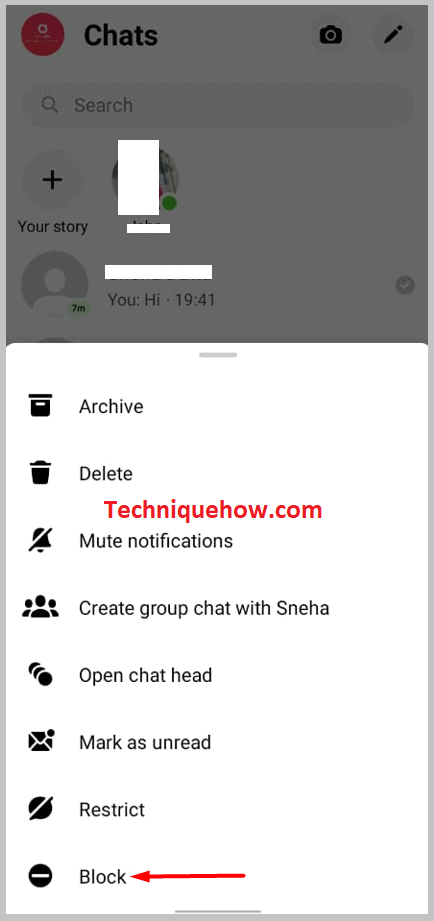 Step 5: Just tap on the block to confirm this process.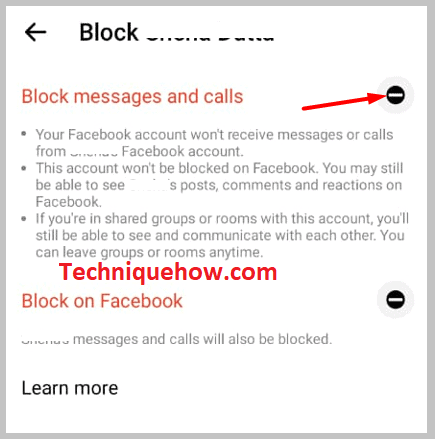 Step 6: It will ask to block the messages and calls, tap on that then confirm.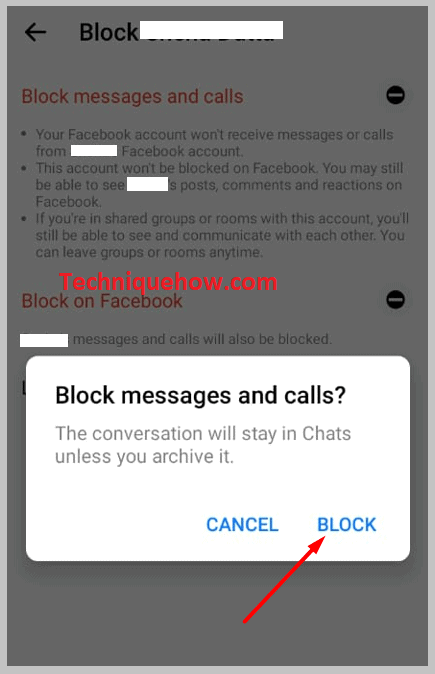 💡 Note: The incoming messages would not be delivered later when you unblock the person and that is why the ignoring messages option is better if you want to spy on messages without him knowing.
In this process, you can just block the messages for that person and the person would not know that.
The messages that you ignored will be in the spam folder. To go there in order to browse the old messages: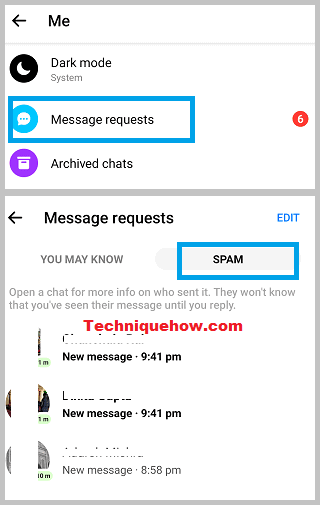 Just tap on the profile icon on Messenger and then tap Message Requests, you will see the Spam folder on the right section on the tab.
Also Read: