Your Quick Answer:
To fix the uploading of TikTok videos that are saved to drafts, it means either your internet connection is slow or due to the violation, TikTok blocked you for some days.
You can do only one thing just wait till the ban is lifted automatically, just find the date after which TikTok team will let you upload the videos.
For that, go to your "TikTok" account, select > "Inbox" and tap on "All activity" in the top of screen.
Next, tap on the drop-down arrow and click on "From TikTok" and then select > Account Updates. Over there you will find the date till when you have to wait and retry uploading.
Why You can't Upload Video on TikTok that is saved to drafts?
There can be several reasons, such as slow internet connection, violation of terms of service of TikTok, inappropriate content, etc, due to which you are not able to upload a video saved in draft folder on TikTok.
Let's discuss the most reported reasons for this:
1. Due to Violations on Account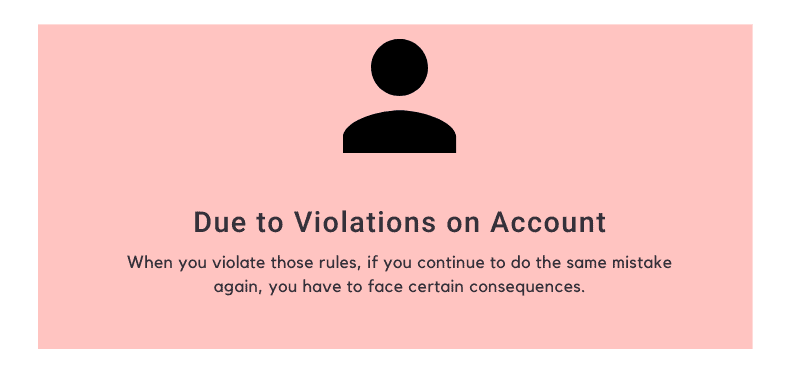 Every platform, whether online or offline has a set of rules and terms of services, which every user and visitor have to follow, when using it.
And, when you violate those rules, for first, second time you will be given warning and let you go. However, if you continue to do the same mistake again, you have to face certain consequences.
In case of TikTok, when a user violates the rules, TikTok warns at first and for next time, snatch or disable some of the features.
Similar would have happened, here. Due to violation or some inappropriate activity, TikTok might not be allowing you to upload a video from draft.
2. You're Blocked from Posting till a Certain Date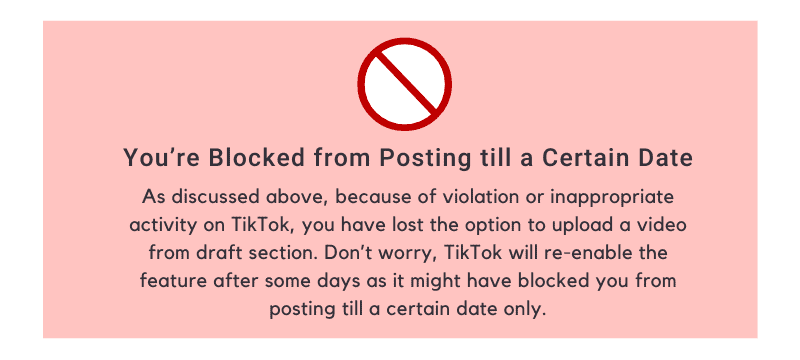 As discussed above, because of violation or inappropriate activity on TikTok, you have lost the option to upload a video from draft section.
Don't worry, TikTok will release the feature after some days as it might have blocked you from posting till a certain date only.
Well, if you will ask, how many days? Then, only TikTok would be having the answer for it.
Actually, you might find it strange, but the working mechanisms of TikTok is not too open and not known by many. TikTok has kept all his details a secret.
How to Fix if TikTok Couldn't Upload Video Saved to Drafts?
Since, you do not know the exact reason for not able to upload, you cannot go for a accurate fix out method for it. Although, you can predict, that, since all you features and options are working absolutely fine and only you are facing issues for uploading a video from draft section, this means the issue is not major.
Whatever, it is will surely get resolved in some days.
Now, the tasks to find, for how long you have blocked and the date. Date after how much days it will fine again and, the date after which you have to try again. Well, here is a way to find out the date after which the problem will be resolved, and one can retry the video upload.
1. Open "TikTok Inbox" and click on "All activity".
First, check your internet connection and log in to your TikTok account. After entering the TikTok, come to the options given in the bottom of home screen.
Over there, select > "Inbox". On the screen you will see all the notification and related stuff. Now, roll your eyes towards the tops of the inbox page screen.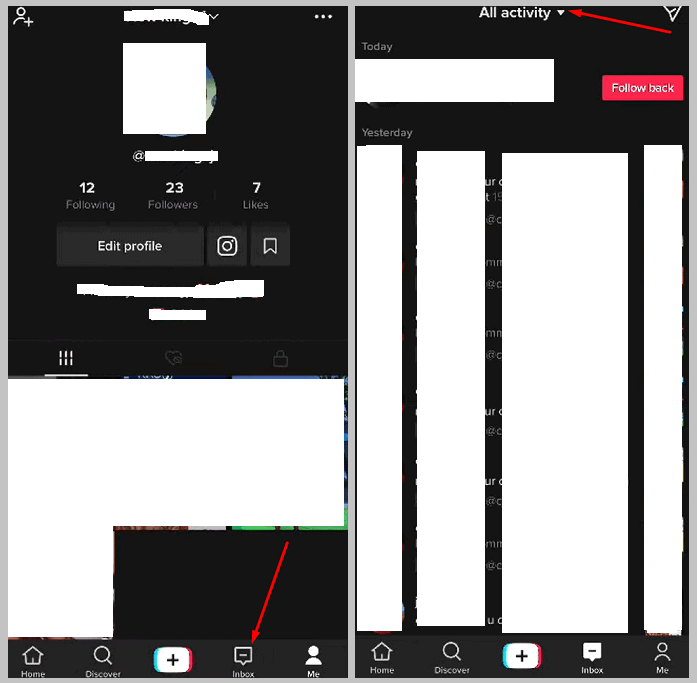 There you will see in the middle, an option, stating > "All Activity". Alongside the 'all activity' option is a 'drop down arrow' icon, which on clicking will show a list of options.
Click on that 'drop down arrow'.
2. Select on 'From TikTok'
From the drop-down menu list, you have to select > "From TikTok". The reason behind selecting the "From TikTok" option, is that, now, you will see all the notification data and majorly your activity only and only of TikTok.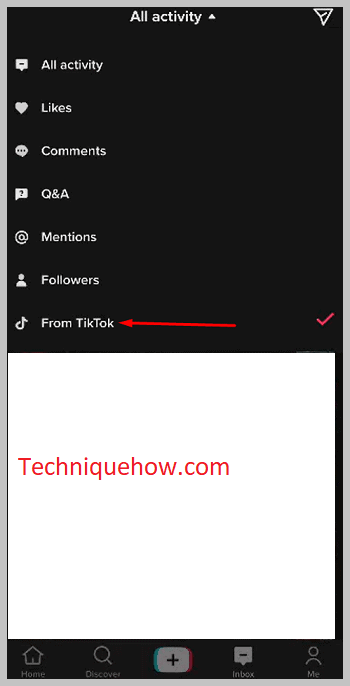 If there is any warning or account-related notifications, you will find that under this section only.
3. Tap on 'Account updates'
Next, click on "Account Updates", for account related notification and information. On this section, you will find the messages from TikTok team, if any, regarding temporary block or disabling the feature, along with the date from when, they will release the feature or will remove the block.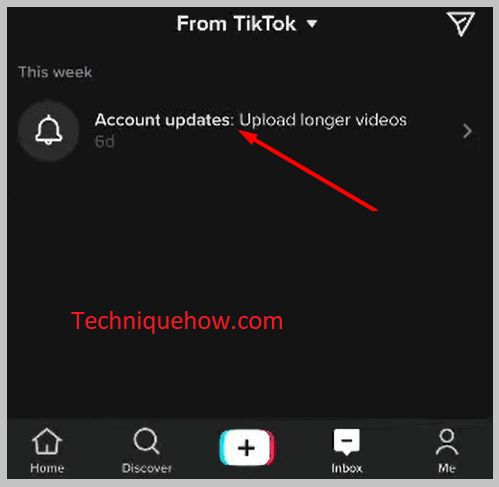 Scroll the page, and search for any such notification. In the case where you can't upload the video from draft, definitely, there will be some information.
4. Find Date There
Once you will find the message from the TikTok team, correspondingly, you will find the resume date. In the message, they clearly state the reason for blocking the features and also mention the date of unblocking those features. Read the messages carefully and find the date.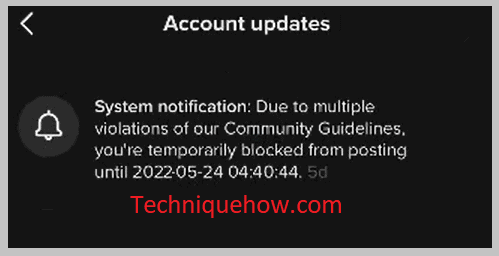 5. The date after that you should try posting the video on Draft
After learning the date from when you can again start uploading videos and also the videos from draft, you have to wait. The only option left is to wait till the date come and thereafter you can start uploading again, like before. Also, try not to do anything that violates the terms and conditions of TikTok, so you don't have face the problem again.
Couldn't Upload Video. The Video was Saved to Your Drafts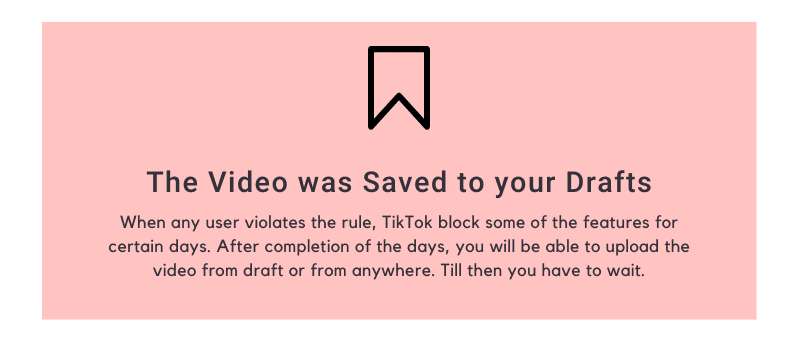 This mean that, you cannot post a video due to some reasons. The reason can be anything. It can be either an account violation, inappropriate content, or a server issue. If there is a server issue, that is, slow internet connection or low TikTok server, then you don't have to worry. It will be fine in some hours.
However, if the reason is related to violation of TikTok terms, then you have to worry. More than worry, you have to wait. Because, when any user violates the rule, TikTok block some of the features for certain days. After completion of that punishment days, you will be able to upload the video from draft or from anywhere. Till then you have to wait.
The Bottom Lines:
When any user violates the term and conditions set by the TikTok, the team block some of the features on users account for certain days. Similarly, would have happened, because of which you cannot upload the video saved to draft. You can retry uploading the video after the ban is lifted after that time.
Also Read: