Your Quick Answer:
Your Tik Tok videos may not show up for others if your phone is in Airplane mode or the app's server is down.
Also, if you post something against their guidelines or keep your account private, you can face this issue.
Convert your account from private to public or clear the Tik Tok cache files to fix the issue.
Switching the network connection and restarting the app also solved the problem.
Your profile may not come in the search results for network issues or server maintenance.
There are some methods you can try if your TikTok account is locked.
Why Is TikTok Video Not Showing up for Others:
These might be the reasons:
1. Phone is in Airplane mode
If your Tik Tok video is not showing, your phone may be in Airplane mode, so you are disconnected from your network. Turning your connection on or off does not matter because you will still be disconnected from your network until you do not turn it on.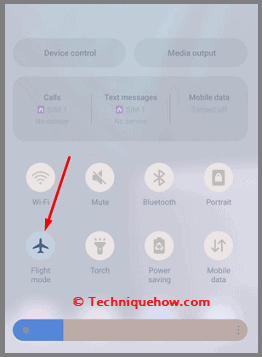 To do that, scroll down the screen from the extreme top of the screen where the battery percentage, SIM cards, and time show; scroll down the screen slowly, and you will see many options there; select "Airplane Mode".
You can also set your Settings, go to the "Network & internet" subsection and turn on the "Airplane mode" option.
2. You Posted Something spam
If you are frequently doing something on Tik Tok like threatening someone or using foul language which breaks the guidelines, then their technical team will keep an eye on your account.
Suppose your posted video is misleading someone or sharing misinformation that could potentially cause harm to an individual or a community or blackmailing someone.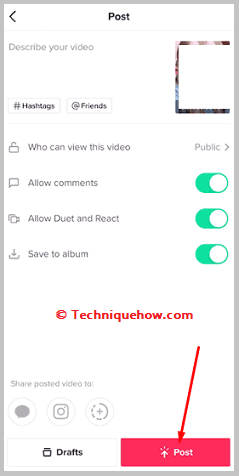 In that case, Tik Tok deletes your video from your profile, and others can not see it.
If you are depicting or promoting sexual exploitation, or nudity in general, as well as posting glorious content of grooming and other harmful activities involving minors or encouraging other people to commit violence through your videos, it will also be deleted.
3. TikTok Account is Private
Another reason for not showing your videos to others is that your account is private. If anyone's profile is locked, i.e., they make their Tik Tok profiles private, it means others can not see his posted videos or posts.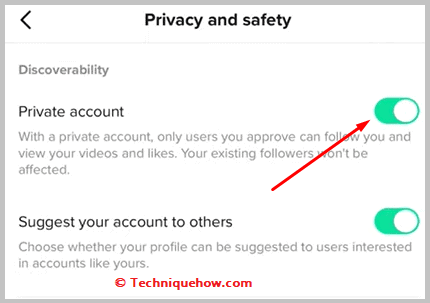 Sometimes you may see blank pages, which are very similar to private Tik Tok profiles, but actually, they did not post anything. If your Tik Tok profile is private, then others have to follow you to see your posts and videos.
4. TikTok servers are down
TikTok has a considerable fan base and users worldwide, so maintaining its database is problematic. As it is an application, it might have some glitches like the other apps have. There could be several types of bugs in an app. TikTok also has some bugs, because of which users can face difficulties using this app. It is a valid reason why users can not see your videos on Tik Tok.
If you are facing this type of bug, then clear your cache and restart your app again to fix it. Also, you can face the same problem if you have network issues.
TikTok Video Not Showing up – How To Fix:
Here are some fixes you can follow:
1. Make TikTok Account Public
If the issue happens because your account is private, then changing it to the public can fix it.
🔴 Steps To Follow:
Step 1: Open your app, log in to your account using the credentials, and tap on the Three dots from the top right corner.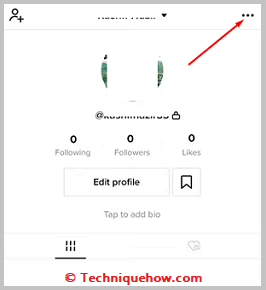 Step 2: Click on the Settings and Privacy option, tap on Privacy, and turn off the Private Account option.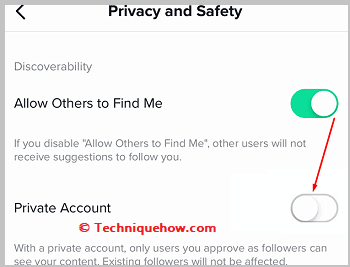 2. Clear TikTok Cache
Those using the Tik Tok app for a long time should remove their cache files from their phone storage to fix this issue. So always try to clear your app cache from your phone and do it on Android devices first:
🔴 Steps To Follow:
Step 1: First of all, go to your mobile phone's "Settings" from the app menu. Tap and open it.
Step 2: Next, on the 'Settings' option list, you have to go to the section that deals with 'App'. For that, click on > "General".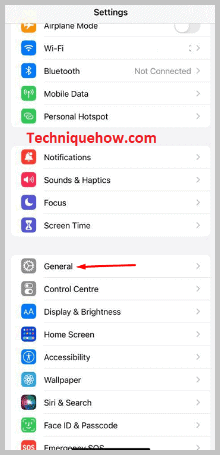 Step 3: On the 'General' tab, scroll down the list and select > "Apps or Manage Apps".
In the case of the iPhone, select > "iPhone Storage"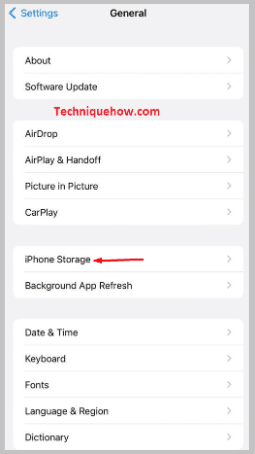 Step 4: Now, all the applications installed on your device will appear on the screen. From the appeared list, tap on > "TikTok and click on "Offload App".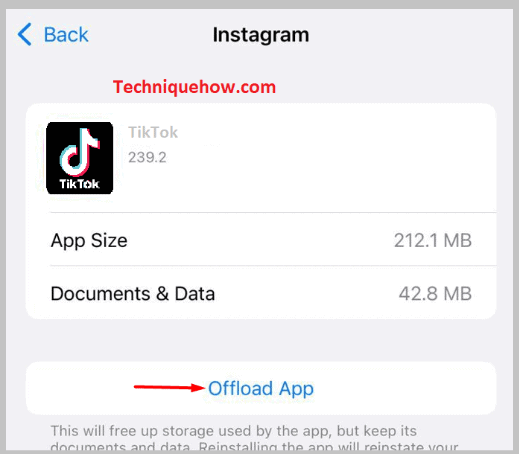 You can also delete your account and cache files by using the "Clear Data" feature.
3. Restart TikTok
If you cannot see other users' Tik Tok videos, close the app, restart it again, and go to his profile and check it. If it is showing or not, if it is still not showing, then you can uninstall the app and install it and recheck it.
You can also restart your device by holding the power button for a few seconds to fix this issue.
4. Fix Internet Connection
If the issue you are facing is happening for the ISP, then switching to another network can solve the issue.TikTok is a social media app that consumes a lot of data, so internet issues are very natural.
If you are using the Tik Tok app, you can use mobile data or a WIFI connection if available. But it is better to use WIFI if you are using Tik Tok web on PC. If you use this app under this WIFI connection and see this type of error, you can use different WIFI connections if available.
Because sometimes this issue will come from a poor network connection. So change the network and see if the issue is fixed or not. You can also interchange your WIFI and mobile data to fix it.
Frequently Asked Questions:
1. Why is my TikTok account not showing up in the search?
If your Tik Tok account is not showing up in the search, there could be many reasons that come from either the user side or the app's side.
If they have an internet problem, they can not find your profile on search, or if the app is under maintenance or the server is down, people can also face the same issue.
2. Why is my TikTok video not showing up on my profile?
If your account is private, others cannot see your Tik Tok video on your profile if they are not following you. Also, if the video contains something that breaks the guidelines of TikTok, then their technical team can remove your video from your profile.
Also Read: