Your Quick Answer:
Check the email address and domain format to trace a fake Gmail account.
You can check if his name and username match or not and try to log in with the username to check if it is valid.
You can trace an email address using third-party tools like Apollo, Hunter, and Lusha.
You can trace a fake Gmail account by creating a shortened link using IPLogger.
You can find an IP address from the mail, and police can legally trace a Gmail account.
How to Trace a Fake Gmail Account:
You have to try the following methods below:
1. Using Hunter.io
You can use Hunter.io, a powerful email finder and verifier tool, to trace a fake Gmail account.
Step 1: First, go to the Hunter.io website: https://hunter.io/email-verifier.
Step 2: Then, find the "Get Started" option on the website to begin using the tool.
Step 3: Click on "Sign In" to log into your Hunter.io account. If you don't have an account, you can create one by clicking on "Sign Up" and following the registration process.
Step 4: Now, you can use the various features of Hunter.io to trace a fake Gmail account.
The email verifier tool can help you determine the validity of an email address, including Gmail addresses. It checks if the email address exists, detects disposable email addresses, and verifies the deliverability of the email.
Step 5: On the tool's dashboard, enter the suspected fake Gmail address in the search bar provided.
Hunter.io will then analyze the email and provide you with information about its validity. It may also provide additional details, such as the domain associated with the email address and other related email addresses.
2. Email Comes From Where
To trace a fake Gmail account, you can check the format of the email address. An email address should have a format like [email protected] or business Gmail and have their domain name and the .org extension on their email address.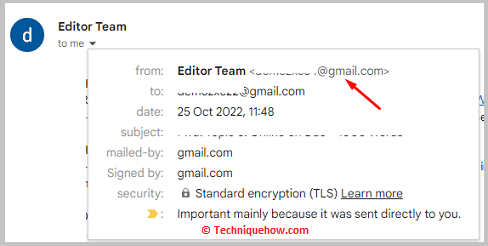 If you find any account that does not follow this format, you can conclude that it is not a real email address. Many users could use real email IDs, but their account is fake; in that case, you have to do more analysis.
3. Fake Emails Sent From Unknown Domain
Usually, fake emails are sent from unknown domains, meaning if the domain or company's name is unknown in any email address or after searching for the company on Google, you don't get any results. You can say it is a fake email address.

4. His Name Vs. Username in Email Don't Match
You can check one more thing to check if any user is using a real Gmail account or a fake Gmail account, and that is their real name and their username.
In most cases, real users use their real name in their account username. Those who do not use their real name in their username basically want to hide their identity, so you can say they are using a fake Gmail account.
5. Try Checking on the Sign Up Pages
Try to log in with the username that you want to check, and if it is showing that it is invalid, then you can determine that it is an invalid email address.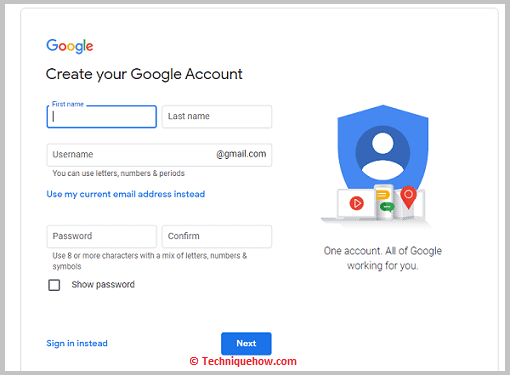 To check it, go to the http://accounts.google.com/SignUp page, open the Sign-Up option, and in the username section, type the username that you got. If it shows that the email address is invalid, you can say it is not a real email address.
How to Trace an Email address to its owner:
Third-party tools like Apollo, Hunter, and Lusha will help you trace an owner's email address, and you will get many details regarding that owner.
1. Using Apollo Tool
It has a huge team management base, which will help you find and extract user details. 
🔴 Steps To Follow:
Step 1: Install the Apollo Chrome extension in your Chrome browser from the web store, and add it to Chrome.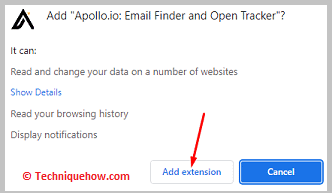 Step 2: Log in or sign up for an Apollo account and use this extension.
Step 3: Now go to the subdomain section and enter the company's URL, and you will get the person's email address and other details.
Can you track a Gmail account?
Step 1: Open your browser, and go to the IP Logger web page, or you can also use this https://iplogger.org/ link to go to the page.

Step 2: Copy any URL, paste it on the box, and tap the 'Create a shortlink', and they will give you a shortened URL with a tracking code that you need further to track the person, so save this.

Step 3: Send the link to the person via Gmail, and you must ensure that he clicks on the link, so create an attractive link like a meme, news, or short video link.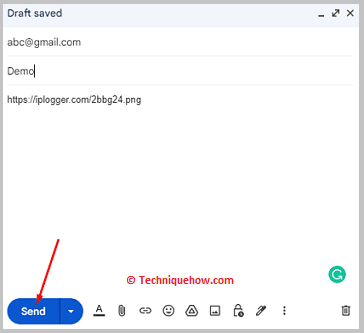 Step 4: When he clicks on the link, go back to the IP Logger page from where you created the link, enter the tracking code you got earlier, and tap the 'It's a tracking code' option.

Step 5: After that, the person's location will be recorded, and you will get other information about the person.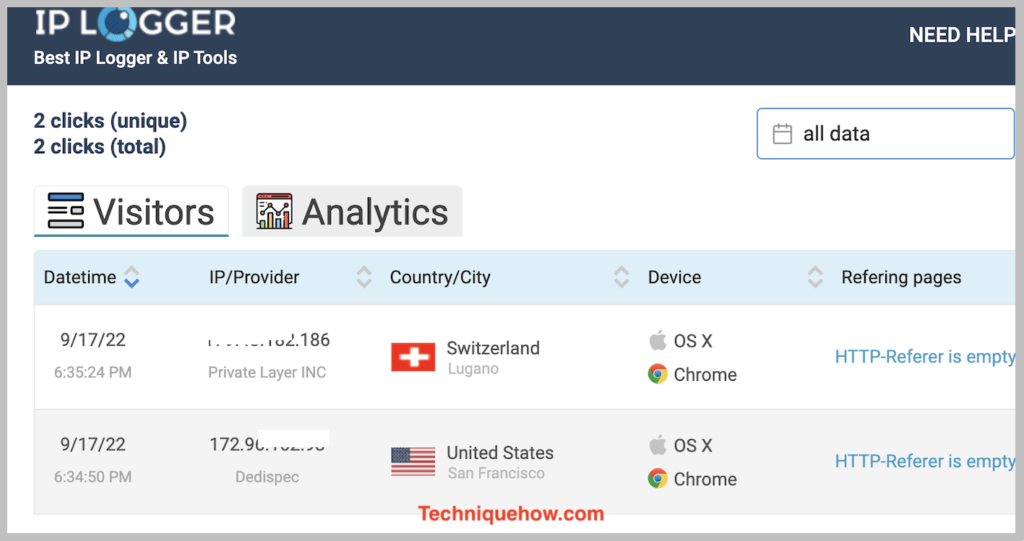 Frequently Asked Questions:
1. How to Get an IP Address from an Email?
Open Gmail on your browser (PC or laptop), open the message, and click on the Three dots from the top right. Click Show original option, and on the new page, you will get the IP address in the SPF section.
2. Can the Police Trace an Email Address?
Yes, only police can track an email address legally using the law; otherwise, no normal citizen can legally track an email address. Using law enforcement and passing court orders, policing officials can easily track any email address; you can increase the privacy of your account to save it from normal citizens, but police can track it.
Also Read: