Your Quick Answer:
If you're wondering if you can transfer an Amazon Gift Card to another account, then it is technically not possible but it offers many redemption methods that you can use to purchase items from Amazon. There are even other sites that allow the use of Amazon Gift Cards to pay for things.
You can request Customer Support to transfer your Amazon wallet's balance to your bank account. By doing this only, you can transfer Amazon Gift Cards to your bank account.
You need to know that you can only purchase the eligible items using Gift Cards. For the non-eligible items, you won't be able to get the option of using your Gift Card balance.
How To Transfer Gift Card Amazon To Another Account:
There's no direct way that you can follow or use to transfer your Amazon Gift Card to your bank account.
However, you can try the indirect ways below:
1. Gift a New & Add To Account
You should use this method if you want to transfer the Amazon gift card to another account.
🔴 Steps To Follow:
Just try the steps below:
Step 1: First of all, purchase a new gift card on Amazon.com using the balance from the original gift card.
Step 2: Then, select the option to send the new gift card to the email address associated with the new account you want to transfer it to.
Step 3: Next, complete the purchase process and the new gift card will be sent to the recipient's email address.
Step 4: Now, the recipient can redeem the new gift card on their account, and the balance will be added to their Amazon account.
2. Contacting Amazon Support
Just use this method if you need assistance from Amazon.com's chat support to transfer the gift card.
🔴 Steps To Follow:
Just go with the following steps below:
Step 1: First of all, visit Amazon.com Help on your browser.
Step 2: Then, simply click on "Start chatting" to initiate a chat session with Amazon's customer service.
Step 3: Next, explain to the chat representative that you would like to transfer the balance from one Amazon account to another.
Now, follow any further instructions provided by the chat representative, and they will guide you through the process of transferring the gift card balance between the accounts.
3. Ordering An Item to Redeem
Though, you can do an indirect trick where you need to order an eligible item using your Amazon Gift Card.
Amazon has a fair policy of sending refunds to their customers after they've canceled or returned any items. You need to take advantage of this policy to transfer your Gift Card to your bank account.
Amazon credits its refund amount to the Amazon wallet of the customers and not directly into the bank account when the purchase is made using a Gift Card. But the amount in the wallet can be transferred to your linked bank account.
🔴 Steps To Follow:
Here are the steps you need to follow:
Step 1: Open the Amazon application.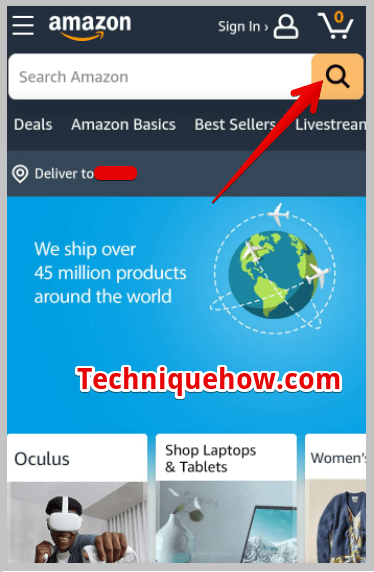 Step 2: You need to search for an item that you want to buy.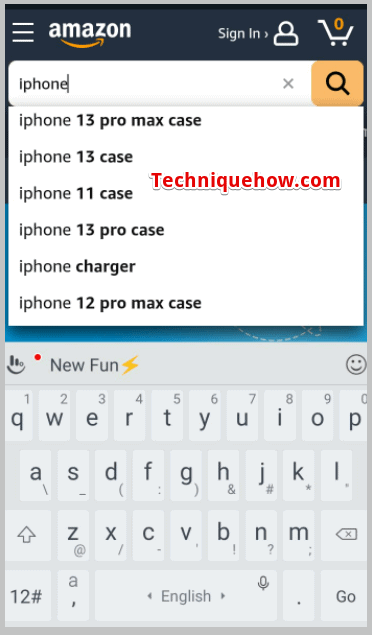 Step 3: Next, click on the item from the result list and then click on Buy Now.
Step 4: It will take you to the Payment Method page, where you'll find the option Add a Gift Card, Promotion Code. Click on it and enter your code and then place your order.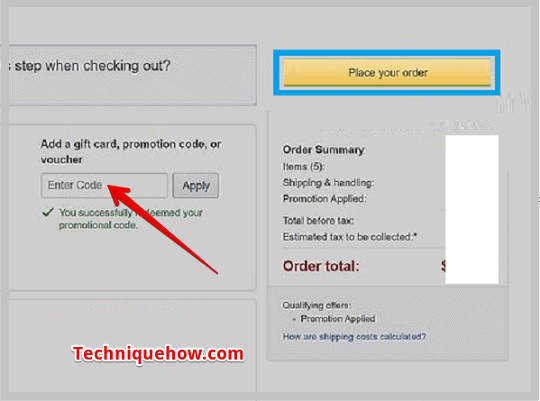 Step 5: After placing the order, you need to cancel it from the Your orders section after selecting any possible reason.
Step 6: Send a refund request to Amazon. Amazon will send you the refund back into your wallet within a few days.
Step 7: Next, you need to request to transfer the amount in your wallet to your bank account which is done through Customer Support.
How to Revive a Gift Card From Expiry:
You can revive a Gift Card from expiry by redeeming it before the expiry date. For every Amazon Gift Card or voucher that you get, there's a fixed expiry date after which the Gift Card cannot be used. You need to first know the date of expiry of your Gift Card and then redeem the code of your Gift Card to purchase things before the expiry date.
🔴 Steps To Redeem Gift Card:
Step 1: On the Amazon app, you need to first claim the code of your Gift Card.

Step 2: Next, you'll have to head on to Redeem a Gift Card.

Step 3: You need to enter the 'claim code' and then click on Apply to Your Balance.

Step 4: You can even enter the code on the Payment Method page by clicking on Add a Gift Card … while buying an item to use your Gift Card.