Your Quick Answer:
If the app has any issues or the person blocked you, you can not find his profile on Pinterest.
You cannot access his profile if the browser does not work or the person deletes his account.
Using online AI tools like BeenVerified, Spokeo, CocoFinder, TruthFinder, etc., you can find someone's Pinterest profile.
You can find someone's Pinterest account using their mobile number by syncing your contacts on Pinterest or using online tools.
You can follow someone without them knowing because Pinterest does not notify users whenever someone follows them.
You can follow some quick methods to reset Pinterest account.
Why can't I search for profiles on Pinterest:
These are might be the reasons:
1. Pinterest App Issue (cache Issue)
If you have been using the Pinterest app for a long time and never removed cache files from your phone's storage, it will cause a glitch. As many times you open the app and use it, the cache files will start storing, and storing a cache increases the internal storage of your phone.
So always try to clear your Pinterest app cache from your phone and clear browser data from your PC because sometimes it creates issues. The app also has bugs, and for this, you may not find the targeted profile; you clear the cache files and be clear from your side, and if you are still facing the issue, it's from the app's end.
2. Person Blocked You (whom you search)
One of the valid reasons for not finding someone's Pinterest profile is the person blocked you. It has a blocking feature; if anyone blocks you, you will lose all access to the person's profile.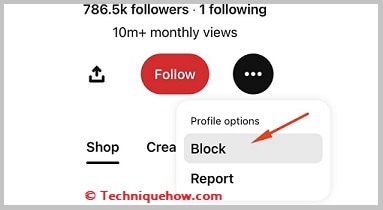 For you, the person's profile does not exist on Pinterest; you can not see his liked photos, posts even the entire profile will vanish. To check if you are blocked, you can use a different account or your friend's account and search for the person; if you get results, that means he blocked you.
3. Profile Deactivated or Deleted
Pinterest can deactivate or delete an account; users can do it if they want a break from the app. But when people deactivate their account, other users can still search for the person, but his profile will not appear.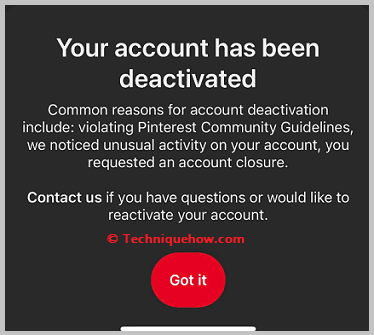 His Pinterest posts like everything will vanish, even if you can not find his timeline. During the deactivation period, not only you; no one can monitor the person's account.
4. Browser Won't Work
If your browser is not working, you can not search profiles on the Pinterest website. You should find out why your browser is not working. To check if it is happening for Pinterest technical problems, head over to different tabs and check if they are working.
If none of your tabs are working, you are in a bad network zone, and the issue appears because of a lack of internet connection. It is time to check whether you are using WiFi or mobile data; if you are using mobile data, switch over to WiFi and if you are using WiFi, then try to switch to a better area with a strong internet connection.
Pinterest User Finder:
You can try the following tools:
1. CocoFinder
⭐️ Features of CocoFinder:
◘ This AI tool provides high-level superfast services and contains a huge database.
◘ It does not keep track of your activity or personal information, as the server is encrypted and provides high data accuracy.
🔗 Link: https://cocofinder.com/
🔴 Steps To Follow:
Step 1: Open the CocoFinder website you can use this link to go to the section directly and you will see they provide four types of searching.
Step 2: Open the Phone Lookup section, enter the targeted number and search for the social media profile links associated with this phone number.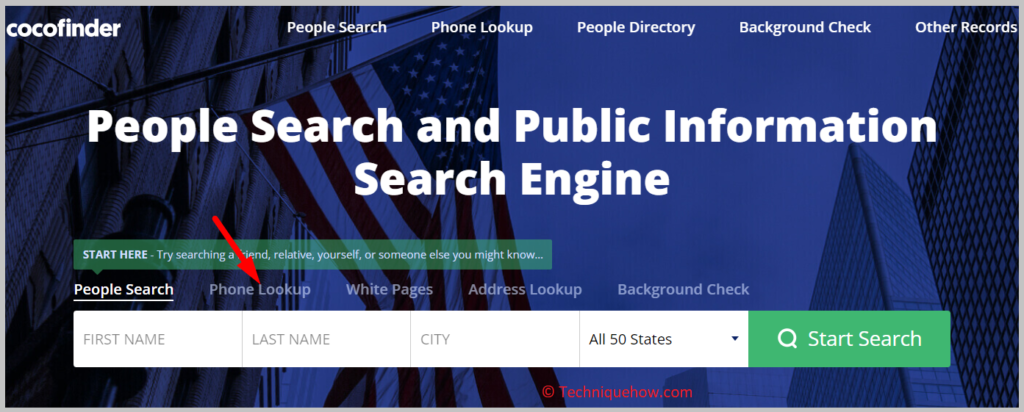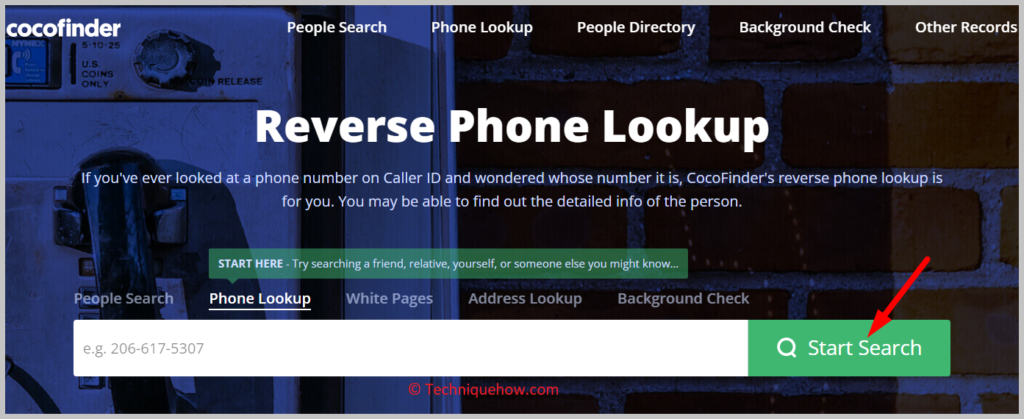 It starts fetching data; you follow the basic instructions, it may ask you to do human verification, and if the phone number is linked to any Pinterest account, it will show there.
2. TruthFinder
⭐️ Features of TruthFinder:
◘ It is a reliable and user-friendly AI tool for Pinterest profile lookup.
◘ It is a paid tool where you have to pay a small amount, and it will generate detailed data about the person.
🔗 Link: https://www.truthfinder.com/p/home/
🔴 Steps To Follow:
Step 1: On your browser, search for Truthfinder, or you can use this link to go to the official website of Truthfinder.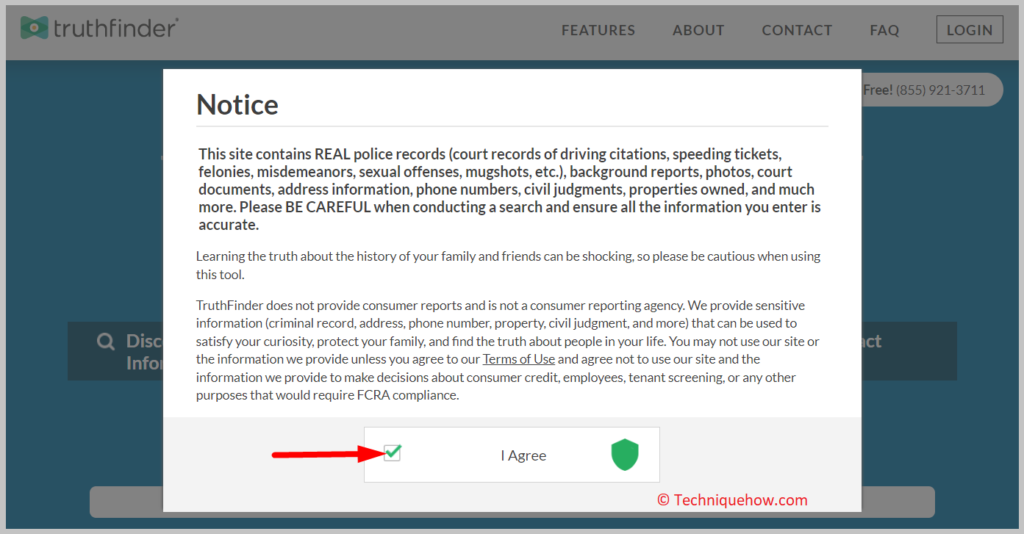 Step 2: Tap on the "I AGREE" pop-up to agree to their terms and conditions, then enter the first name, last name, state, gender, etc., to find the person's details.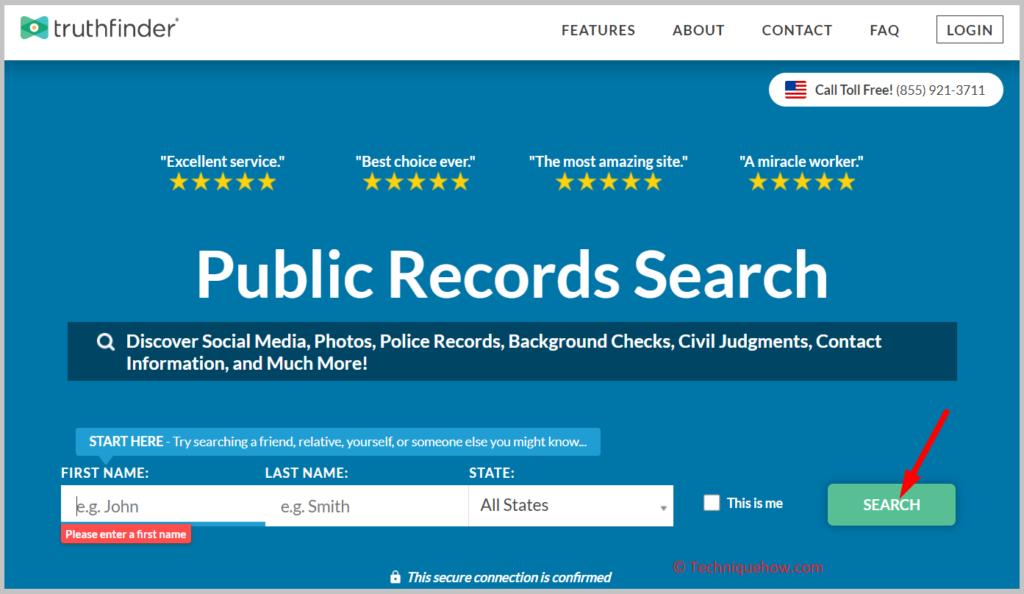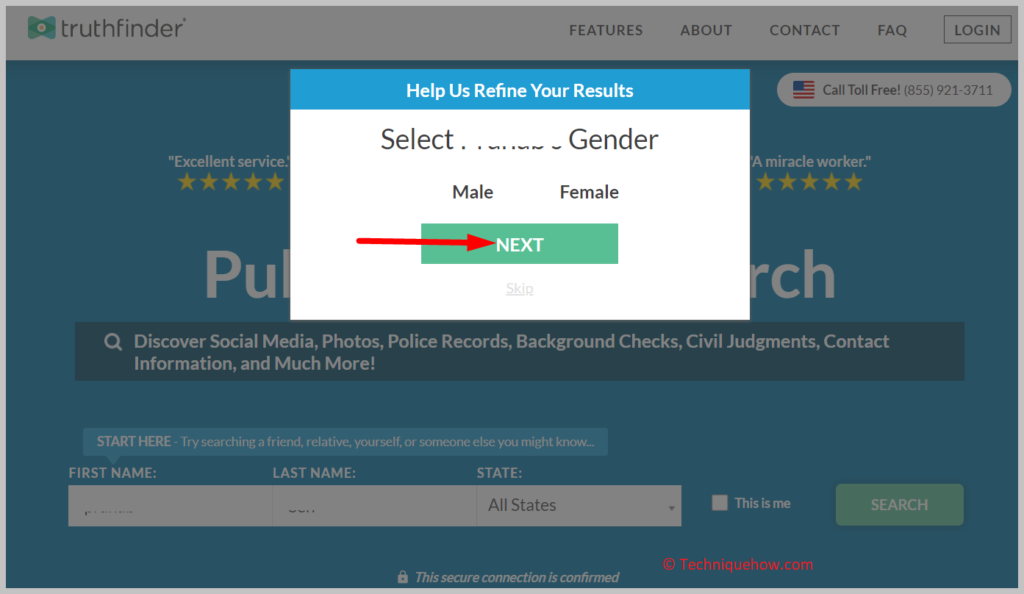 Step 3: Buy their subscription worth less than $30 to get the reports, and after getting the report, search for his Pinterest profile.
3. BeenVerified
⭐️ Features of BeenVerified:
◘ You will get accurate results with high data accuracy for their strong databases.
◘ It will give you a detailed search report and allows you to search for unclaimed money research, location tracking, etc.
◘ You have to pay a small amount to get any reports on BeenVerified.
🔗 Link: https://www.beenverified.com/
🔴 Steps To Follow:
Step 1: Go to the BeenVerified official website through this link
Step 2: The best thing about the tool is that based on the data you got, like the person's number/name/email address; you can use any of it to search.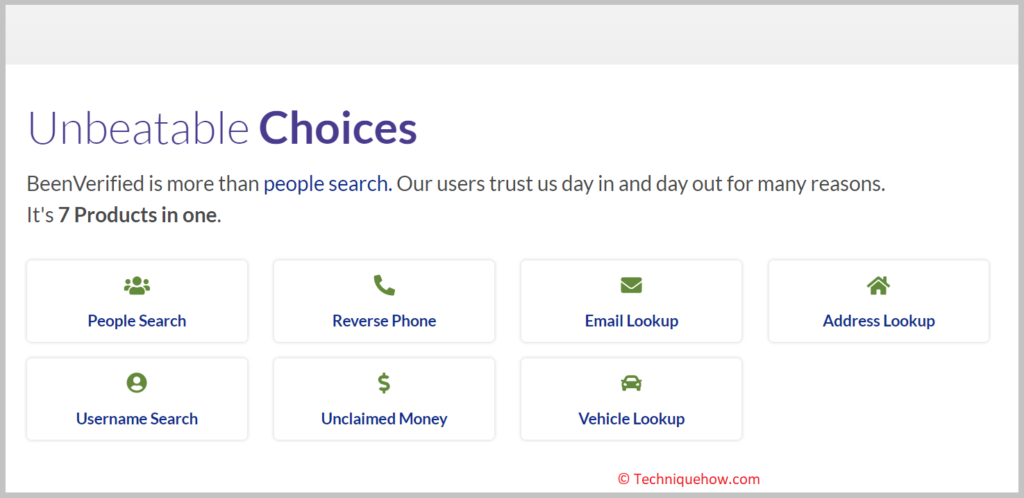 Now it will ask for your email address, and click "Submit" and pay $1 for a 7-day free trial to see the reports.
4. Spokeo.com
⭐️ Features of Spokeo.com:
◘ It is a very user-friendly AI tool, and you can do free basic searches and get superfast results.
◘ You can also download PDF reports of someone's contact information, address, social media, and dating profiles at an affordable price.
🔗 Link: https://www.spokeo.com/reverse-phone-lookup
🔴 Steps To Follow:
Step 1: Search for Spokeo on your browser and choose the way of searching; based on it, provide the details and click on the "SEARCH NOW" button to start searching.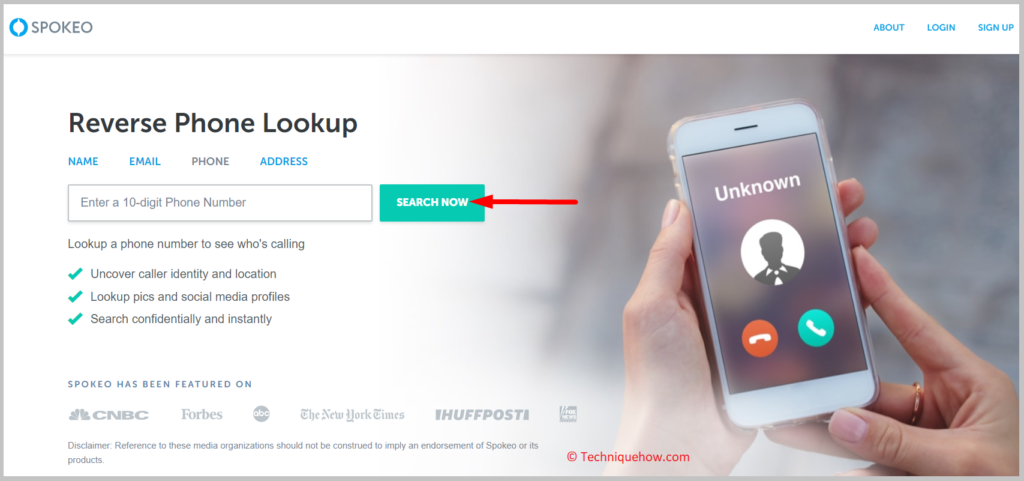 Step 2: If you get any social media results, click on the "Social Networks" option and tap "Unlock Profile" to search for the person's Pinterest account details.

Step 3: To unlock his profile, buy the 7-day Spokeo Membership Trial subscription for just $0.95.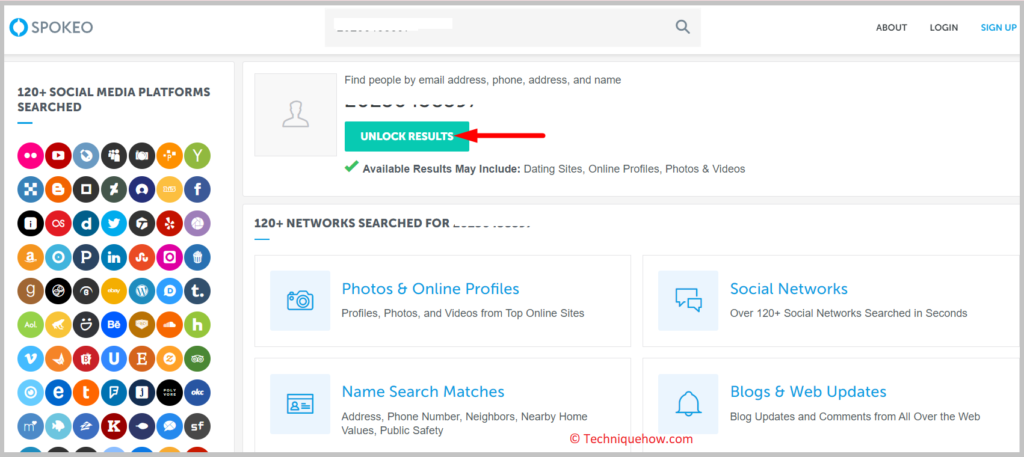 Step 4: Tap on "CONTINUE", follow their instructions, and complete the payment process; you will get the person's Pinterest profile details (if it exists).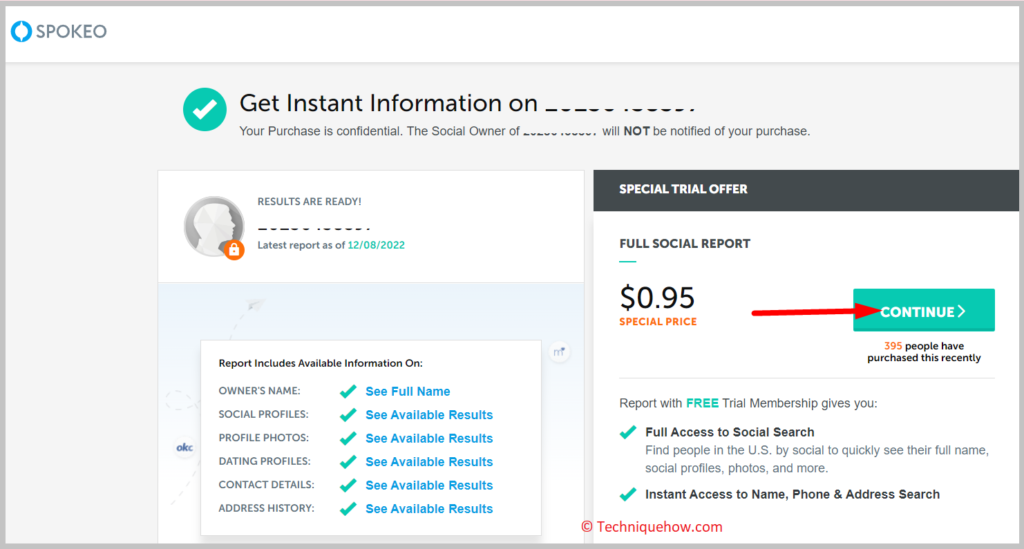 Frequently Asked Questions:
1. How to find someone on Pinterest by phone number?
By syncing your contacts with Pinterest, you can find your saved contacts on the app (those who are using Pinterest). You can also use third-party tools like BeenVerified, Spokeo, etc.; you can use their phone lookup feature and check if the person has a Pinterest account.
2. Can you follow someone on Pinterest without them knowing?
Pinterest does not always notify users when someone follows them; it depends on the pin. It may be their technical glitch; sometimes, they notify users and sometimes forget to notify them, and your followers will increase without any notification.
Also Read: