Your Quick Answer:
Snapchat messages disappear sometimes, this is because Snapchat has its rules that delete all the messages or snaps sent or received in up to a maximum of 30 days and a minimum initially after reading.
However, depending on your settings which include deleting after 24 hours or initially after reading, your conversation is set to be deleted automatically. You can even delete the conversation by yourself.
On Snapchat, in some other cases, you would notice some messages would not disappear even if they are read.
Why Snapchat Messages Disappear before Reading:
The unique strategy that has been used by an app is that nothing lasts forever, which means messages, and videos will all disappear automatically unless you save them.
Before knowing the concept of 24 hours disappearing or after viewing, you need to understand that Snaps are different from Messages. Due to Snapchat's default settings, you will be able to manage your conversation.
Let's know more about:
1. Messages or Chats (For Group Messages):
A conversation with another Snapchat user is set to be disappeared once they are viewed. As per your convenience, you can set the chat to be deleted either immediately after viewing or automatically after 24 hours of viewing. Previously viewed chats will be disappeared if you switch from 'After 24 hours' to after viewing.
If someone saves your chat in the conversation box, your messages won't be deleted immediately & directly. Snapchat is designed to make messages delivered to a group, disappear one day after everyone sees it or one week after the message is sent (if not viewed by all), whichever is earlier.
2. Snaps (Even Unread):
Like Messages, Snaps on Snapchat automatically disappear after all other users have viewed them. In the case of unread snaps, Snapchat servers automatically make them disappear after 30 days. In group chats, unopened/unread snaps will be deleted after 24 hours.
How to Stop Messages from Disappearing before Reading:
Messages that are sent between each other on Snapchat, is disappeared by default once you have both viewed the messages. If you don't want your messages to disappear before you view them, you can make changes in the conversation settings.
Note that, best that you will only be able to make changes in expiration time 24 hours after viewing it.
🔴 Step To Use:
To prevent messages from disappearing before they are read, go through the following steps:
Step 1: Open your Snapchat and sign in to your account.
Step 2: Now swipe right from the Camera screen.
Step3: After sliding, you'll have seen options, including Map, Chat, Camera, Stories, and Discover. You have to tap on the Chat option.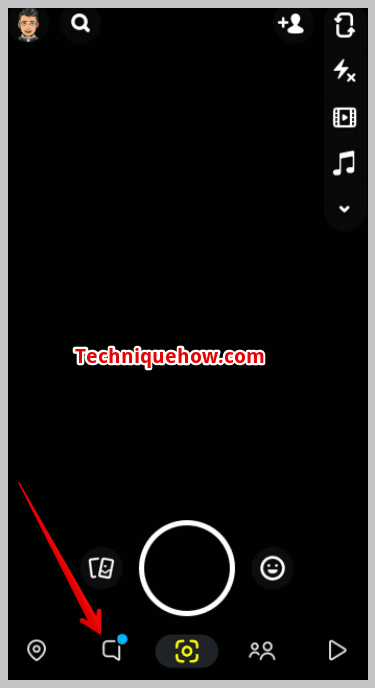 Step 4: Added users will appear here, in whose chat settings you want to alter, choose it.
Step 5: Now, click where the user's Bitmoji will be displayed.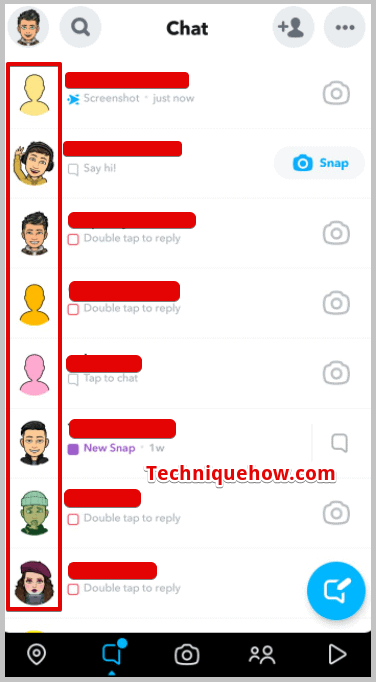 Step 6: Here you'll see the three dots on the top right corner of the page.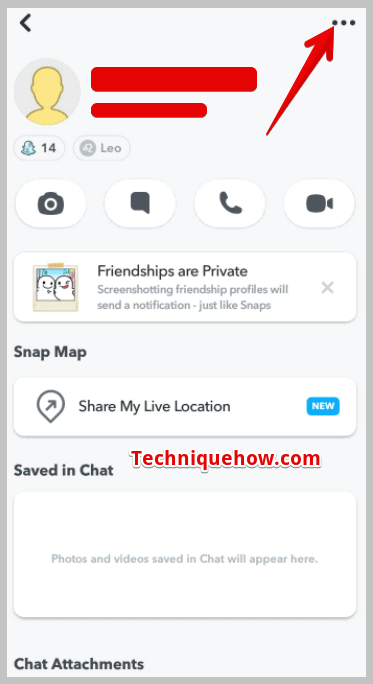 Step 7: Multiple options will come in front of you, like Edit Name, Remove Friend, Report, Block, etc. You just need to tap on the Delete chats option.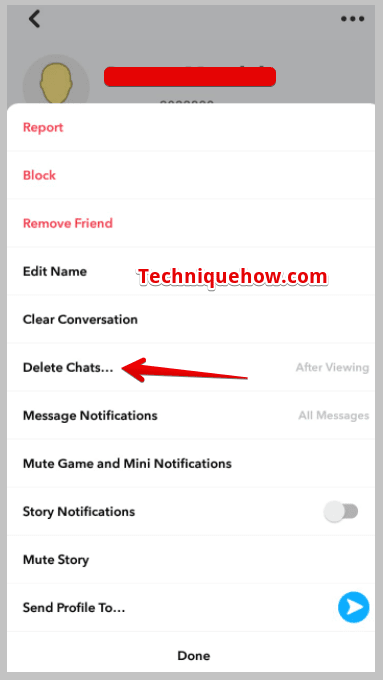 Step 8: To change between 'After Viewing' and '24 Hours after Viewing', tap the Delete Chat option.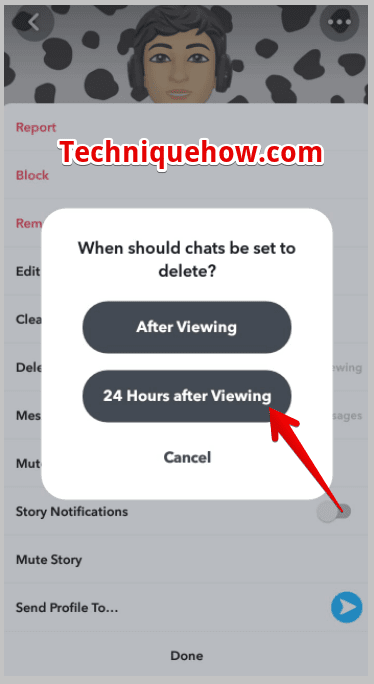 Note: To make changes in each conversation, you'll have to do the settings individually. This way you can prevent conversations to disappear after setting up '24 Hours after Viewing'. Also, note that you & your friend both can change the settings of the conversation.
🔯 What to Do to Save the Messages?
As mentioned above, the chats & messages will be disappeared as per your chat settings. A lot of users have the curiosity to know to save the Messages on Snapchat even after these limitations. With the steps given below, you can save the message or chat even after the limit of 24 hours. This way you can prevent important chats, pictures, and videos from disappearing.
Step 1: Open your Snapchat and sign-in account if prompted.
Step 2: Now swipe right from the Camera screen.
Step 3: As mentioned above, several options will be displayed.
Step 4: You have to tap on the Chat option to access the friends with whom you want to save the messages.
Step 5: Here, the list of multiple Snapchat users or your Snap friends will be displayed.
Step 6: Open your chat with that friend.
Step 7: As you reach the conversation box, it's your choice which message to save. Tap on any message.
Step 8: Alternatively, by long pressing on that particular message, you can save it as soon as you see the 'Save in Chat' option.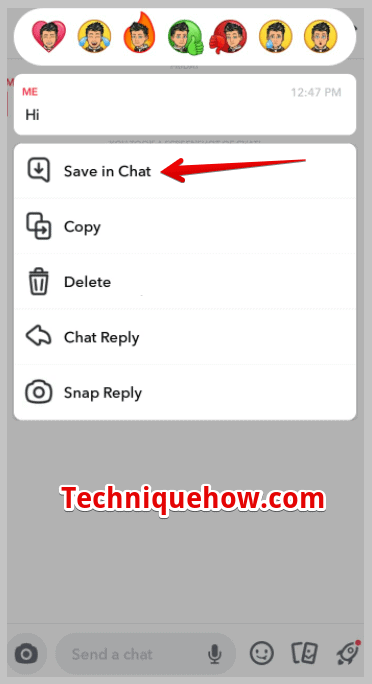 Note: The message saved will be recognized by the fact that the background of the saved chat will turn grey.
How to Delete Snaps before 30 days:
In the recent Snapchat update, developers added the delete feature for snaps that were missing in the past. In case, you have sent a snap to the wrong person and you want to delete it before they see it, follow any of the given steps:
1. Delete the Account:
It might feel slightly harsh, but you can choose this method in case of sending inappropriate snaps by mistake.
Open Snapchat's official website's login page on any web browser, and then login into your account. You can follow the link: https://accounts.snapchat.com/accounts/login.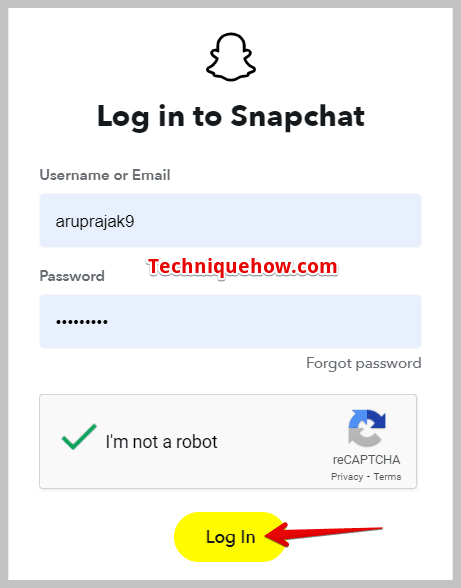 You will get plenty of options; choose "Delete My Account". Confirm again by entering the password and your account will be temporarily removed.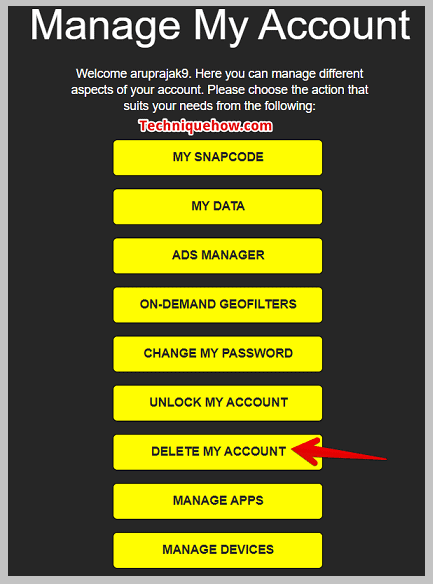 You get 180 days to login back in and reactivate your account. The best part, your snap will not be visible to the other person.
2. Block the Recipient:
The reliable method for deleting a snap is by blocking the recipient. Tap and hold on the recipient name, then hit the "Manage Friendship">'Block' option.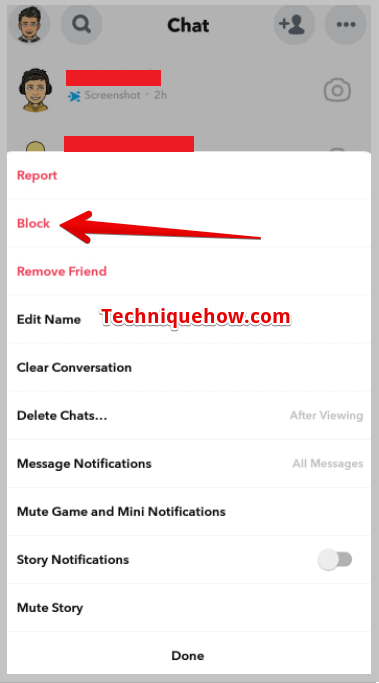 And here you can tap on the block to proceed. To remove snap, you must have to block the recipient instead of removing it from your friend list. Otherwise, they can still see the snap.
The Bottom Lines:
This article explained all the reasons for which the Snaps get disappeared and you have a few fixes that you can try, which are mentioned above in this article.
Also Read: