✎ Key Takes:
» To fix if the Instagram Direct Message is not showing up, first, open your phone Settings and clear all the cache files that the app has.
» If the person blocked you on Instagram or you are trying to contact a deactivated Instagram user, then direct messaging will not work for you. 
» If the Instagram app is not working, switch to Instagram Web and try messaging.
Why Is Instagram Direct Message Not Working:
There are a lot of possibilities for which your account might not show up, like if the person blocks you or deactivated his account, even if there is a bug in the app or you are having network issues, then you will face these issues.
1. The Person Blocked You
On Instagram, you can block a person, which means you will not give the person any access to your account. If the person blocked you, you could not get access to his account, and the account will not exist for you.
In this case, Instagram direct messages also do not show up, and you can not send the person any new messages.
You can use another Instagram account to check if the person's profile exists or not.
If it exists, that means he blocks you. You can also check your Following list, and if you don't find his name, then there is a high chance that you are blocked.
2. Contacting Deactivated Instagram User
Instagram also has the option to deactivate your account, which means you take a break from Instagram. During this deactivation period, your Instagram account will behave like a deleted account.
It is not the same as deletion because you can again reactivate your account within a time limit. During the deactivation period, the posts, photos, likes, and even the whole profile of the person will be hidden from Instagram.
As his profile is hidden, Instagram direct messages also will not work. If the person deactivated his account, you could not check it from other accounts because the account is hidden from Instagram.
Why Are Instagram DMs Not Showing Up:
These are the following reasons below:
1. App or System Glitches
When this issue occurs, it could be due to app or system glitches. Due to bugs or technical errors, the Instagram app may not function properly, causing your DMs to not show up.
This can happen after app updates or due to conflicts with other installed apps. You must try troubleshooting steps like force closing the Instagram app, clearing its cache, or even reinstalling the app to resolve any potential glitches.
2. Filtered Message Requests
While you find that your Instagram DMs are not showing up, it's possible that some of your messages are being filtered into the "Message Requests" section. For this reason, Instagram has implemented a filtering system to separate messages from unknown accounts.
Now, you can navigate to your DMs and tap on the "Message Requests" option at the top to check if any messages are filtered. You can review and accept or decline these messages to make them visible in your main DM inbox.
3. Privacy Settings and Message Requests
You might see that your Instagram DMs are not showing up due to your privacy settings and message requests. And this can occur if you have specific privacy settings enabled or have restricted message requests.
If your account is set to private, only approved followers can send you DMs. If someone you don't follow sends you a message, it will go into the "Message Requests" section. Just make sure to check your privacy settings and adjust them accordingly to allow messages from all or specific users.
How To Fix If Instagram Message Not Showing:
Follow the below methods:
1. Clear Instagram Cache
Your first choice to fix the direct messaging issue on Instagram should be to clear the cache files. If you use the Instagram app for a long time without clearing the cache, many cache files will be stored on your phone.
You should clear these cache files to use the direct messaging feature without a glitch. So, for Android to clear the cache files:
🔴 Steps To Follow:
Step 1: Enter into your iPhone Settings, and scroll down the page, where you can see the 'General' option, click on it, and then select the 'iPhone Storage' option.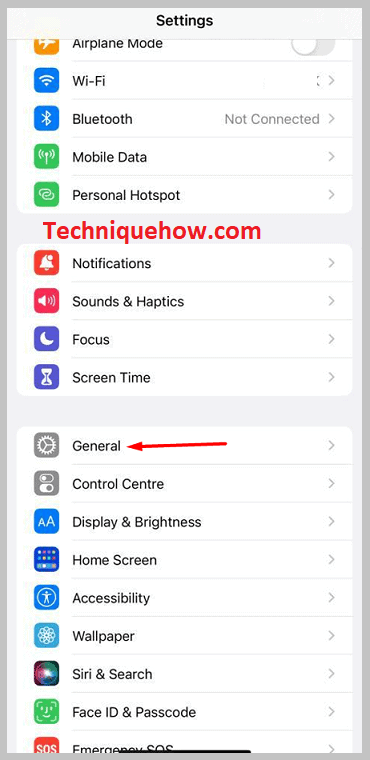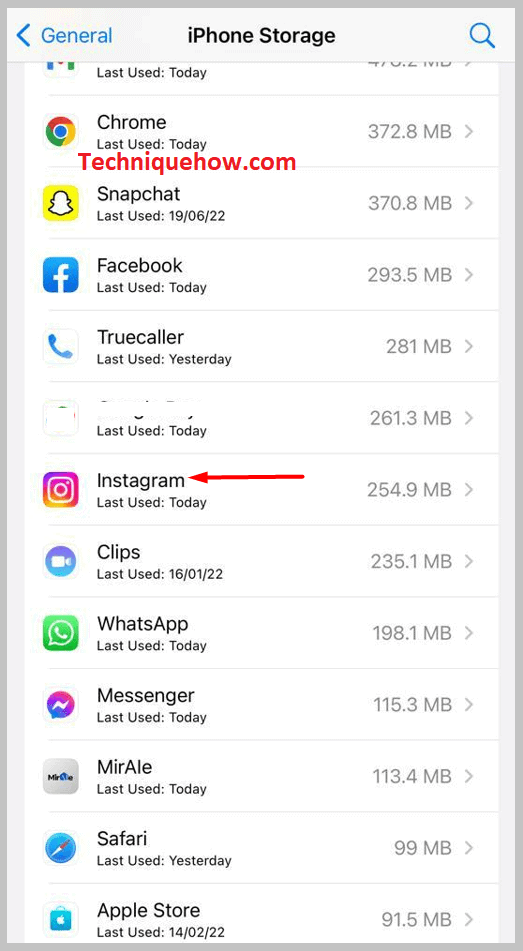 Step 2: Here you can see all the apps and the storage that the app takes, including Instagram.
Step 3: Click on the 'Instagram' folder and tap 'Offload App' to clear all the app's caches.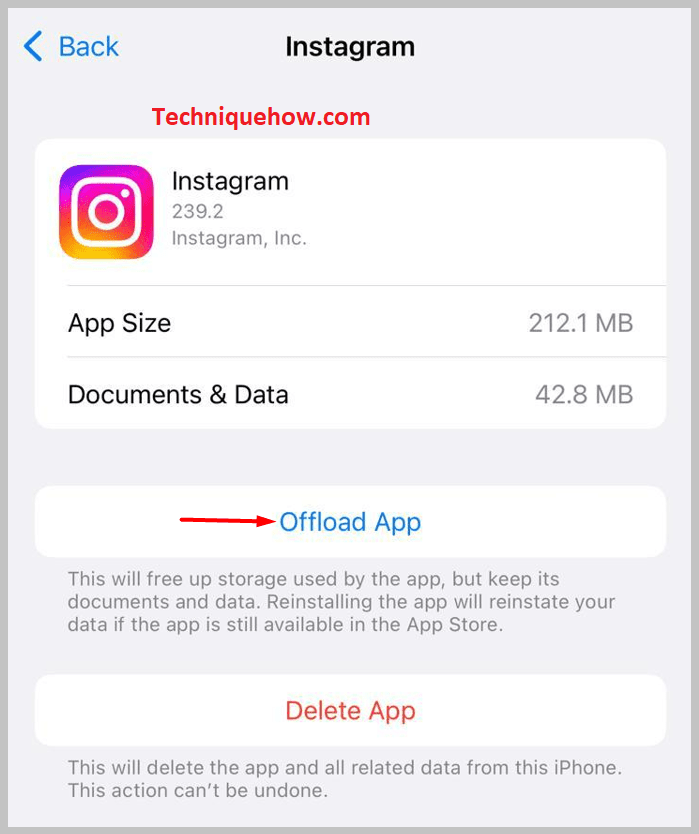 2. Update Instagram App
Updating the app is also an excellent option to fix the issue. Sometimes if you are using an old version of an app, then you will not use many features that come after the update. So you should check once a month if any update is coming or not.
Open your Google Play Store, and search for 'Instagram'; if any update is available, it will show there. You can also turn on auto-updates for any network on Play Store settings, which will automatically update the app if available.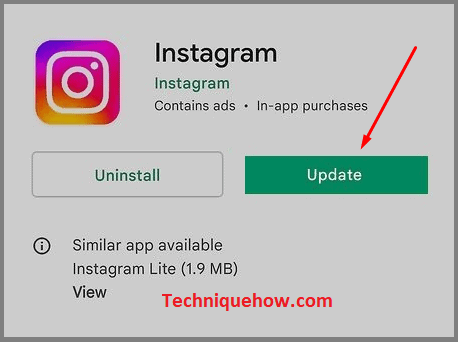 3. Try Messaging from Instagram Web on PC
If you cannot use the DM feature from the Instagram app, switch to the Instagram web.
After logging in to your account in the top bar, click on the Instagram Message icon beside the Home button and select chat, and try to send messages if possible.