Your Quick Answer:
To fix the issue if you can't upload the video to Instagram stories, you can try a better internet connection or reinstall the Instagram app.
You edit the video to make it in parts or in lower resolution and then upload it to Instagram stories.
There can be many reasons why you are not able to upload the video to your Instagram story. Also, there are certain standard rules to edit and upload on Instagram.
The reasons can be the size of the should not be too large and also should be in a standard format that is MP4 and in the aspect ratio of 9:16 & 4:5. 
The same can happen due to slow Wi-Fi or internet connection, as video files need fast internet speed for uploading. 
If you are an iPhone user, do not edit your video on the third-party app but use phone edit options. 
Why You Can't Upload Video to Instagram Stories?
There are many reasons for which you can't upload the video to Instagram stories:
1. Video Too Large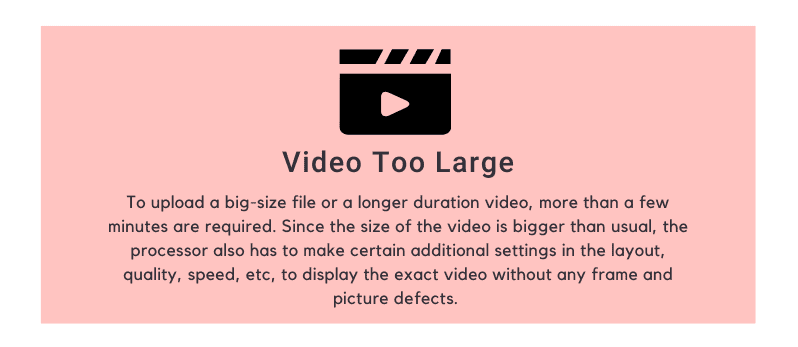 To upload a big-size file or a longer duration video, more than a few minutes are required. Since the size of the video is bigger than usual, the processor also has to make certain additional settings in the layout, quality, speed, etc, to display the exact video without any frame and picture defects.
Apart from this, internet connection also plays an important role. To upload a big/long size file and video, a minimum of 3 to 4 Mbps internet speed is required. If the internet speed is not good enough, then files and videos will take time to get uploaded on status.
2. Slow Internet Connection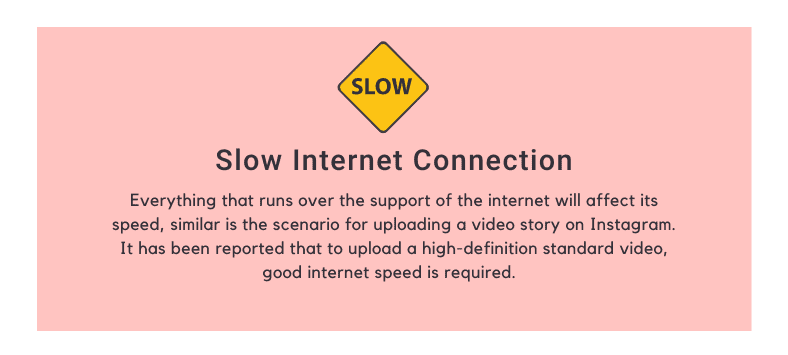 Everything that runs over the support of the internet will affect its speed, similar is the scenario for uploading a video story on Instagram.
It has been reported that to upload a high-definition standard video minimum of 3 to 4 Mbps internet speed is required.
Also, the internet speed in mobile devices runs in kbps.
3. Don't Upload GIFs (a type of format) Videos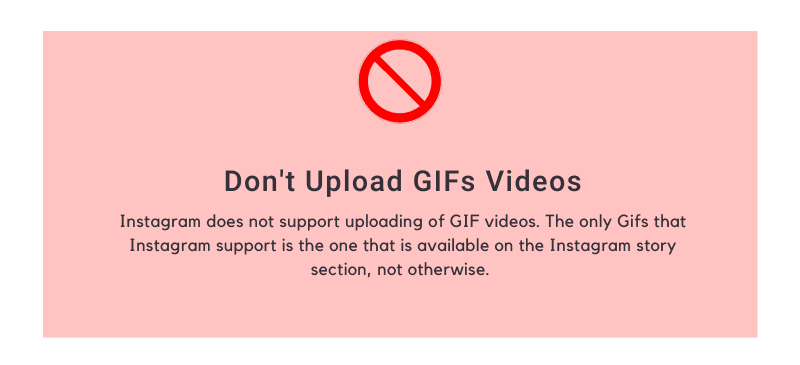 Instagram does not support GIF videos. The only Gifs that Instagram support is the one that is available on the Instagram story section, not otherwise.
Hence, if you upload gifs in a video story it would not get uploaded, and you will face an uploading issue.
However, there are no limitations in uploading a small duration video. You can upload as small videos as possible but not GIFs.
How to Fix If You Can't Upload Video to Instagram Stories?
There are many quick fixes to this issue that you can try:
1. Editing the video on your iPhone
If you are an iPhone user, and uploading a story on the same system, then you have to edit the video using your iPhone.
AS you know, everything iPhone has different functions and features. Similarly, you have to edit the video you want to upload on your Instagram story, in the following way using your iPhone:
🔴 Steps To Follow:
Step 1: Open the video you wanted to upload on your Instagram story.
Step 2: Go to the "Edit" option, available on the video. If not visible, slightly tap on the video, at the bottom you will find the option to 'edit'. Tap and open.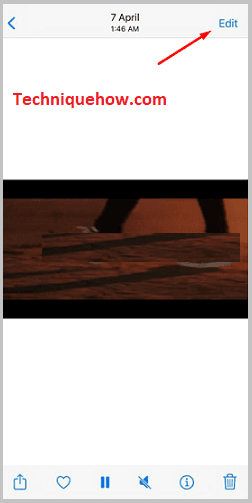 Step 3: Next, in the edit options, you will find many options to edit, such as crop, add filters, type text, etc.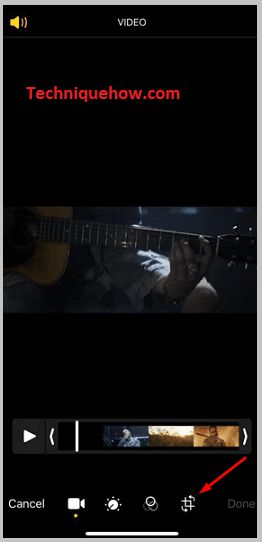 Step 4: First, select and Crop and crop the video as per the Instagram story ratio. The Standard Instagram video ratio is 9:16. Along with this, you also use the 4:5 ratio.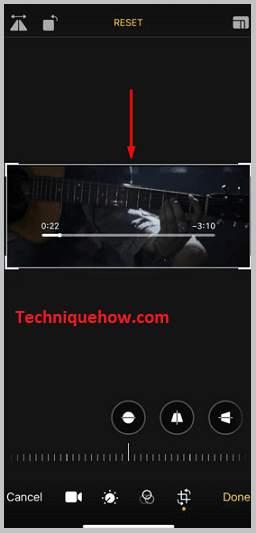 Step 5: After that, come out of the crop tab and select and adjust, i.e., filters. This is optional if you want you can do it. And save the video.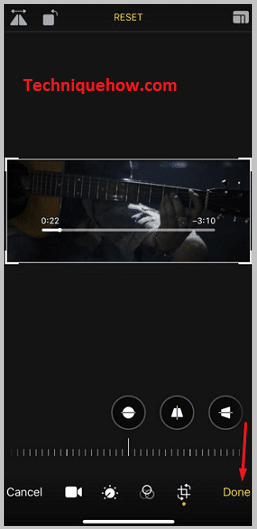 Step 6: Now, try uploading.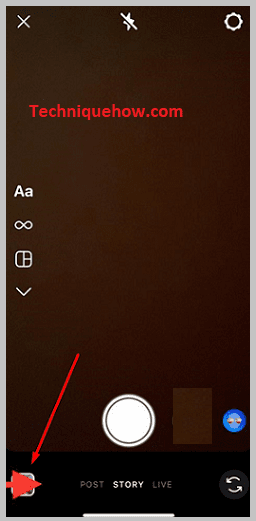 2. Move to Fast WiFi Connection
Internet connection plays a major role in uploading stories and posts on Instagram.
The speed of the internet network in mobile devices usually runs in kbps and for fast uploading, speed in Mbps is required.
Hence, check your mobile internet speed and if the speed is slow, move to Wi-Fi.
Wi-Fi works the best for uploading anything on the internet. Move to Wi-Fi and try uploading.
3. Uninstall and Reinstall Instagram App
If you have edited the video as per the Instagram video story aspect ratio and have also checked with internet connection still facing the issue in uploading a video story, then the problem is not with external factors but is in your Instagram application.
For that, the only option is, to uninstall your Instagram and install it again. This will remove all the current technical shortcomings and you will get an updated advanced version of the Instagram app.
After reinstalling, log in to your account and upload the story. It will work.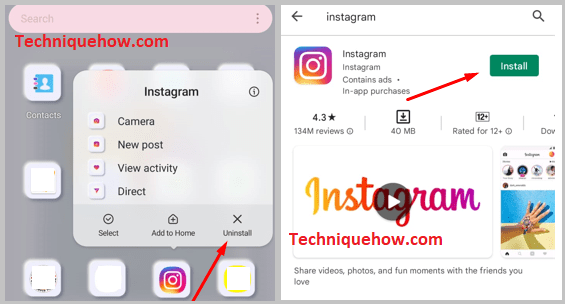 4. Compress your video size
There is a certain limit within which you have to upload a video on Instagram. If the size of the video extends that limit, the video would not get uploaded.
However, if you have created a video with a bigger size then you have to compress the video to upload.
To compress, there are tons of open-source video compressor tools available on Google without any installation.
🔴 Steps To Follow:
Step 1: Open Google and search for the "Free video Compressor tool" and select anyone as per your convenience.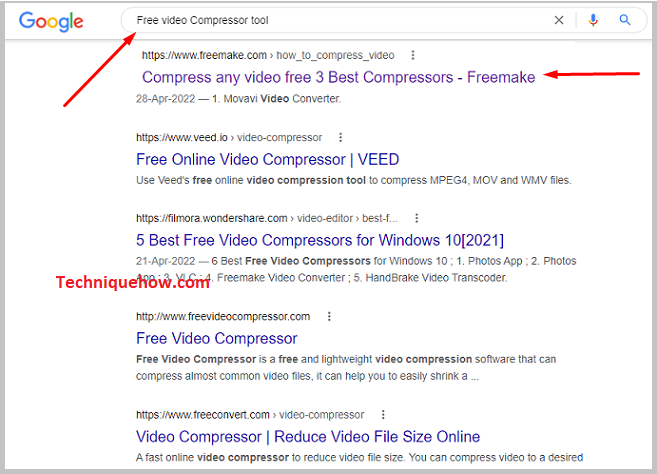 Step 2: After opening the site, the only thing you have to do is, click on "Upload file".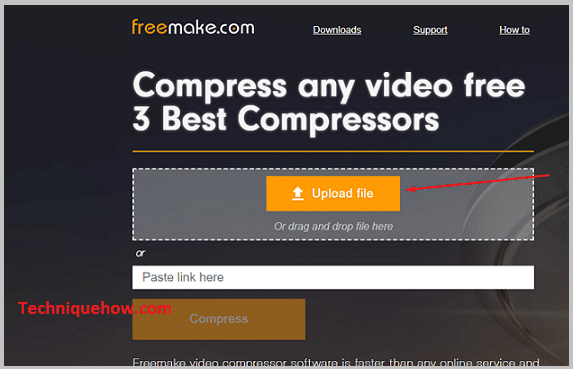 Step 3: Choose from your device and upload the video. It will take a few minutes to compress the video and give it to you.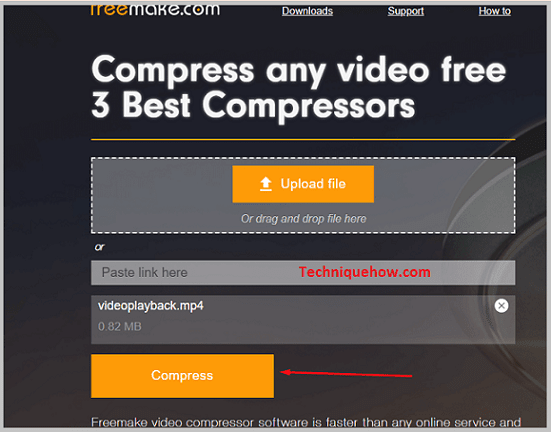 Step 4: Once done, it will notify you and then you have to download that video and upload it.
Step 5: On some sites, you will also get an option to set the size you want your video to be in.
5. Make Sure it is MP4
Instagram only supports the video which is in MP4 format. Other than this format, such GIFs, are not supported on Instagram. 
Hence, make your video in MP4 format and then upload it on your Instagram story.
The Bottom Lines:
All the above-mentioned issues and solutions will work the best for this problem. However, first, check the internet connection, and second, uninstall and reinstall the app. With only these two measures your problem will solve. If not then go for the rest of the options.
Also Read: