Your Quick Answer:
You can use another phone to take a photo or record a video of that mobile's screen, but there could be some visibility issues.
If Google's incognito mode does not allow you to take screenshots, then search for "chrome://flags" in your browser.
After it opens, search for "Incognito Screenshot" and enable it.
Then relaunch the website to see the changes.
You can do these things only on websites. You can not take screenshots from apps that resist this feature.
You can uninstall the device policy to take screenshots, and if none of that works, the last option for you is the factory reset.
How to Take Screenshot on a Device that is Restricted due to Security Policy:
If you can not take a screenshot on a device that is extremely restricted due to security policies, then you can use another trick to do that. You can use another phone to do that.
There are lots of applications and websites which will not allow you to take screenshots. You just take another phone, set the camera of your phone to the other phone (whose screen you want to record), and tap the camera icon.
You can take photos or record a video by using this method. There is one drawback you can say: the visibility issue. If the quality of the camera is not good, then your taken photo or video will not be viewable properly.
Why Can't You Take Screenshot & What Is Security Policy:
There are a few reasons for which you would not be able to take screenshots:
1. Change Browser Settings
If you are using incognito mode on Google, then you can not take a screenshot on this platform. You cannot take a screenshot in the browser's incognito mode because the incognito mode is designed to personalize users' browsing, and another reason may be that incognito browsing is usually chosen when users don't want to leave history behind, and screenshots are nothing but proof.
There are some settings related to this to enable incognito screenshots.
Note one thing: You can take an incognito screenshot from a PC, but if you use Android, then you have to enable it.
2. App's Security Issue
Just for security reasons, many apps have a policy that prevents you from capturing screenshots. It is very easy to hack any Android mobile by injecting a script with any app and by enforcing this security. In most cases, this type of security policy is used by financial apps that block screenshots on Android phones.
This prevents malicious code from being able to run in the background of your device and sends a copy of your screen to the hacker. For an extra level of security, financial apps may show errors running on rooted Android phones' policies.
They prevent you from taking screenshots of your confidential information. Sometimes, entertainment apps like Amazon Prime video do not allow you to take screenshots or record a video, to secure its contents from being leaked.
3. Your Device Issue
Priorly, mobile devices did not have any option to take a screenshot or record a video. These features come after the Android phone updates. The process of taking a screenshot is different for every company's phone. But still, there are some device policies that won't allow you to take screenshots. It is your device problem.
If your phone is issued on any payments-related app, it may have some restrictions, such as not allowing screenshots.
How to Fix if Can't Take Screenshot Due to Security Policy:
There are a few ways that you can try to fix the screenshot issues:
1. Enable Incognito Screenshot
If you can not take a screenshot from Google incognito mode, then you can enable screenshots on Google. You need to go to the Chrome "Flag Menu", which contains all the features of Chrome. Note one thing is that this option is only available for certain versions of Chrome, mainly on mobile.
To enable "Incognito screenshots", follow the basic steps:
Step 1: Open your Google Chrome browser and go to the address bar section.
Step 2: Then enter "chrome://flags" into the search bar and search for it.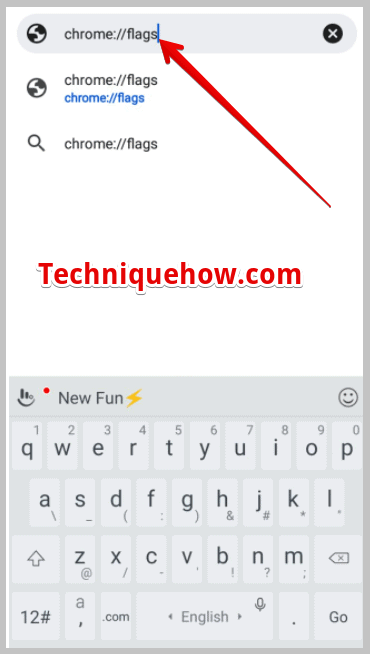 Step 3: Now, in the search bar section, enter "Incognito Screenshot" and search, if it is available in the "chrome://flags", then it will display in the results.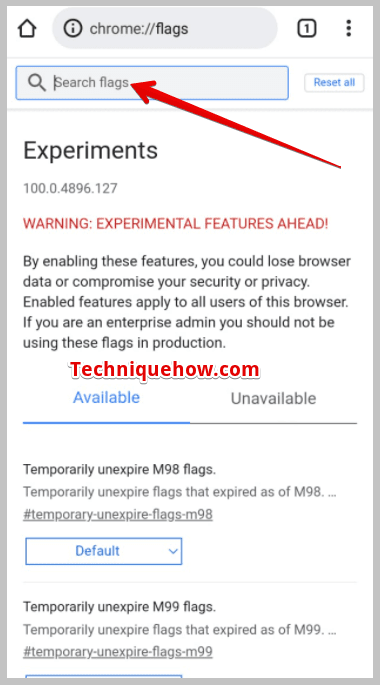 Step 4: Underneath the "Incognito Screenshot" section, click on the pull-down icon "Default".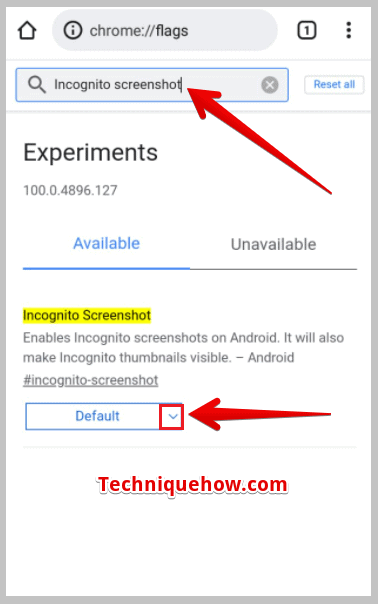 Step 5: Then select "Enabled" and to make these changes click on "Relaunch" bottom at the bottom-right corner.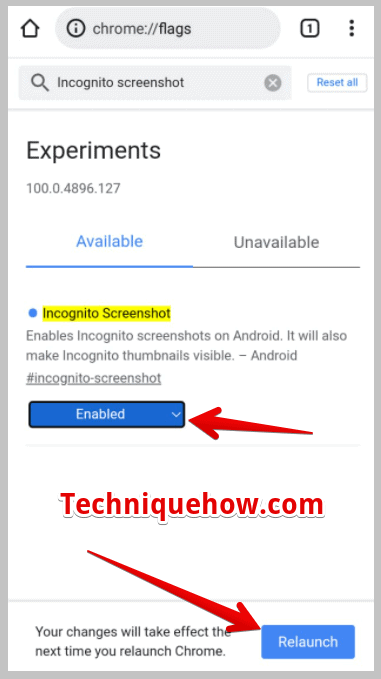 2. Uninstall Device Policy
Devices without work profile support will not get the option to uninstall the device policy. If your device supports a work profile, then go to your settings and then tap Accounts and then remove your work profile.
Tap Delete to remove all apps and data within your work profile.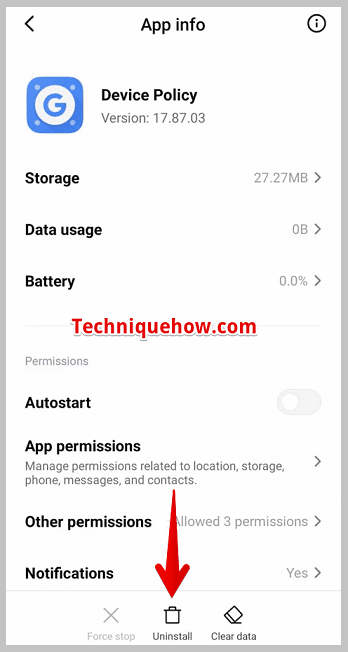 To get rid of the Google device policy app, open Google Device Policy, then press the menu. After that, press 'Uninstall' to confirm that you want to remove all data and apps associated with your account from your device.
3. Factory data reset
Factory Reset is a software recovery process and the goal is to reset the device to the original manufacturer's settings.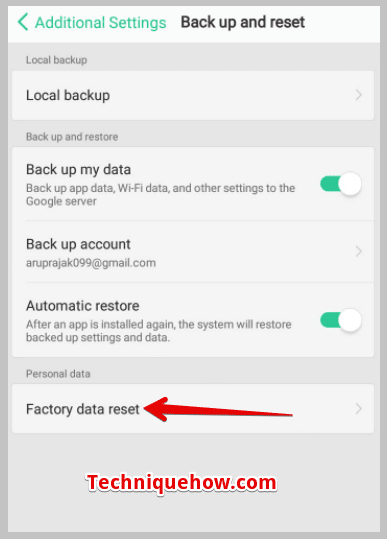 Factory reset devices can be used to troubleshoot or delete all user data from the device. If the process which was mentioned above does not work, then it is the last option you can do.
Frequently Asked Questions:
1. How to Bypass the can't take screenshots due to security policy error?
If you see this type of error on your screen, then you have to change your phone settings or browser settings to take screenshots. You can not do this on restricted apps, but you can do this on restricted websites. To take a screenshot from an incognito web page you just have to enable permission to take a screenshot from the "chrome://flags" section. On this website, search for Incognito Screenshot and enable its permission.
2. Why Can't Take Screenshots Due to Security Policy Facebook?
Facebook has introduced a new feature that will protect your data by preventing users from screenshotting or downloading it. Facebook users can open their profile picture and turn on their profile picture guard. If they do so, then no one can take a screenshot of their profile picture.
Also Read: