Your Quick Answer:
To check someone's last seen on Instagram, you need to open Instagram, find the people in chat by going into the DM section, and find their last active time or green dot.
Instagram allows its users to check the activity status, whether the other user is online or when was Last seen on Instagram.
By turning off your activity status from Privacy settings, neither you can check your friends' last active time, nor your friends can check yours.
For the hidden active status you can try the last seen tracker apps that work best on Instagram.
Although, you have a few other ways that you can use to get notified when someone is online on Instagram.
How To Check Last Seen On Instagram If Hidden:
Try the following steps:
1. Open Instagram:
If you want to check someone's last Active status or last seen from your mobile device, you need to open the Instagram application.
After opening the Instagram application, log in to your account by entering the username and password in the given column. Then, tap on "Log in" to log into your account.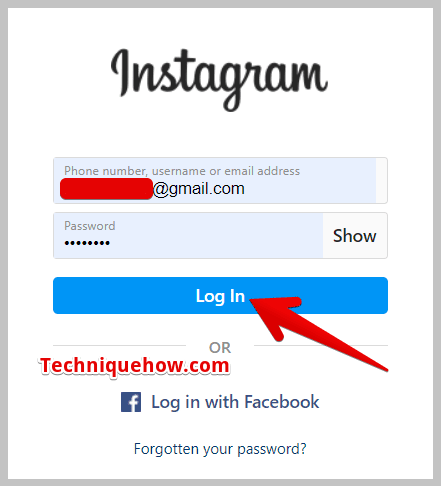 2. Go to the DM section:
After opening your Instagram account on the app, by default, the home icon screen is displayed where you can scroll your feed. However, it would be best if you opened your direct messages section to check the last active time of anybody.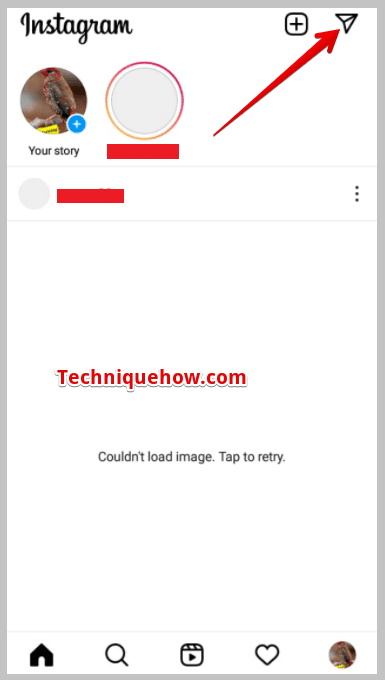 For doing that, tap on a paper airplane-type icon from the top right corner of your screen. Now, you can access your direct messages or inbox.
3. Find People on Chat:
In your inbox, you can access any person's chat if you messaged them or they messaged you in the past.
In addition, if you scroll through your inbox, their name appears along with all other users, and so too the status, which we discussed further.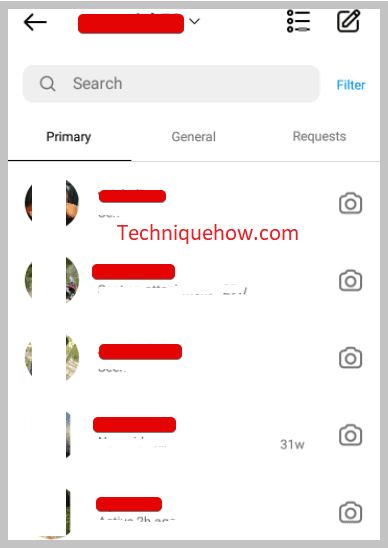 However, if you do not find any past conversations, don't worry! You can see that person through the search feature even if you are not following them. Simultaneously, find the search bar in the middle of your username and the chats. Then, tap on it. Additionally, type the name or username of the person you want to find to know their last active status.
Furthermore, tap on their name to open the chat.
4. Find Green Dot:
When someone is active now, a small Green dot appears on the down corner of their profile picture.
With the new Instagram features, all of your following people who are online at that time appear on top of all the messages and just below the search bar.
In addition, a person's profile picture with a small green dot on the side of the photograph can be found if that person is active at that time.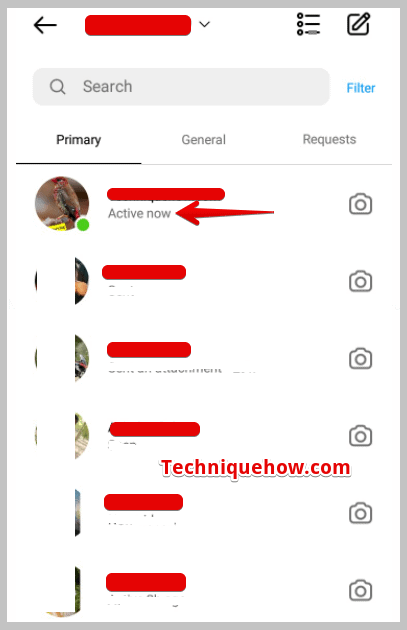 On the other hand, if you are on their direct messages or have searched for them in the search bar, you must first click on their name to open the chat.
You can find the green dot with their profile picture on the top of the screen, which means they are active right now.
But no green dot can be found if the person is not active.
🔯 Important Notes:
1️⃣ Find Last Active Time:
If the person's activity status is visible to others, you can simply check their last seen without even messaging them. Indeed, you need to follow the above steps, such as going to the direct messages after that and opening the person chat (someone whom you want to know the last active time) to find someone's last seen on Instagram.
In their direct message at the upper-left corner of the screen, you can find the last active time besides the profile picture. In addition, the last active time is mentioned under the name of the person as something like 'Active 3h ago'.
2️⃣ Others will Show: Active _h ago
'Active _h ago' is a timestamp that appears when someone is not online but was active some hours ago. Such as active 1h ago, active 5h ago, etc.
In addition, The green dot or 'Active now' represents the people who are online and using Instagram right now. Otherwise, Instagram shows 'Active _h ago' under the name to show the last active time of anybody.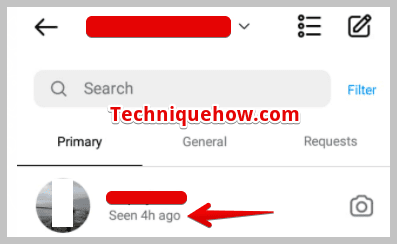 However, Active now or last active time can be visible only if their 'Activity status' is turned on.
🔯 Why Can't You See Active Status of Someone on Instagram?
While scrolling in direct messages on your Instagram, you can check the "Last Active" status under any username or "Green dot", meaning active now, on your smartphone device.
Meanwhile, many different statuses are used on Instagram, such as active now, active 4 hours ago, and active yesterday.
If you're not able to see the Active Status of Someone Else on Instagram, make sure you are using the Instagram app because you can't access your DM on a system natively.
Furthermore, if you want to see someone's last active status, you need to turn on your 'Activity status'. By turning on your Activity status, not only you can see someone else's last active time, but they can also see yours.
🔴 Steps To Turn On Activity Status:
Step 1: Firstly, Open your Instagram account.
Step 2: Secondly, Tap on your Profile icon from the bottom right corner.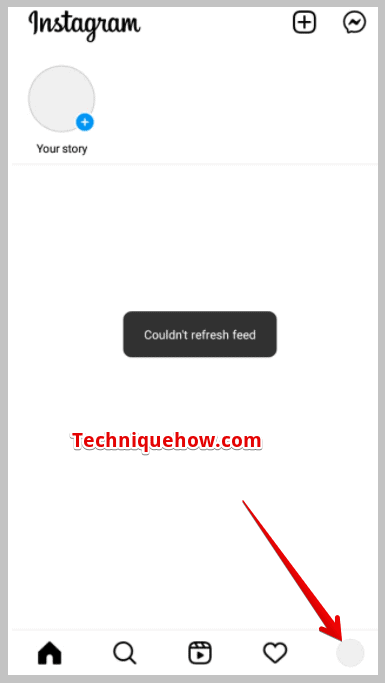 Step 3: Then, open the "Menu" by three horizontal lines.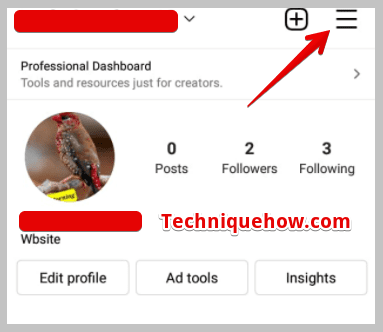 Step 4: Further, open the "Settings".
Step 5: In the next screen, tap on "Privacy" from options.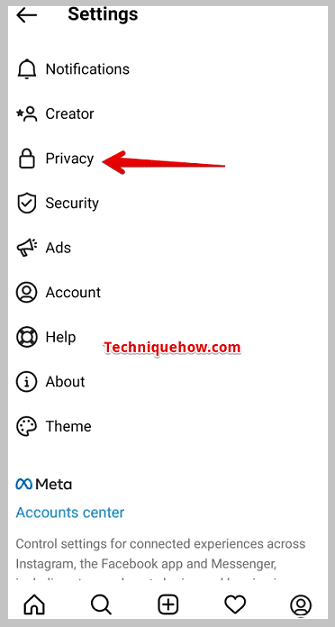 Step 6: Then, scroll down and tap on "Activity Status".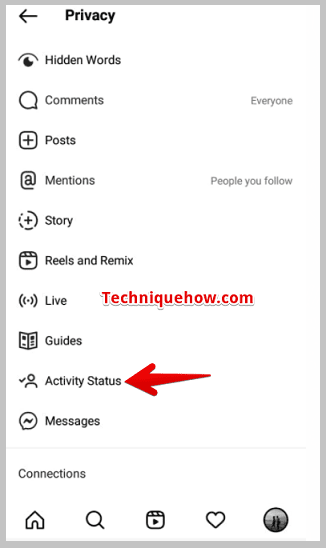 Step 7: Finally, toggle the "Show Activity Status" ON to see someone else's activity status.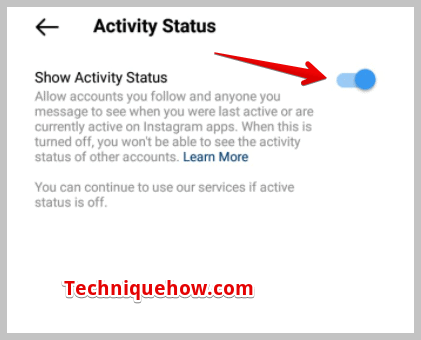 The Bottom Lines:
To conclude, you can check someone's Last Seen on Instagram by following some simple steps, which are discussed above in this article. Besides, if you are not able to check anyone's active status, you need to check that you turned on your activity status.
Also Read: