Your Quick Answer:
To fix if the Facebook story is stuck at uploading, first, restart the app or log out of your account & log back in again; you can also uninstall and reinstall the app.
If you think your VPN is turned on, turn it off, connect to a better internet connection or upload the story from facebook.com from your computer.
Clear the app cache, you can open "Settings" and go to "Apps & notifications", then "App info". Tap on the app, then on "Storage & cache" and then on "Clear cache".
You should contact Facebook support, for this, tap on the three-line icon > "Help & support" and then "Report a problem". Then tap on "Continue to Report a Problem". Choose to provide a diagnosis or not, scroll down, tap on "Stories" describe the problem, add screenshots, and send the report.
If you have any story viewer-related issues on who sees those, find out ways to know the story viewers.
Facebook Story Not Uploading – How To Fix:
Try the below fixes:
1. Restart the App
If you notice that the story you are trying to upload is not being uploaded, come out of the app using the back option on your device. Remove the app from the task manager and open the app again from your home screen. Now, try uploading the story. You will realize that your problem has been solved.
2. Clear Cache on App
Another way you can ensure that your story is uploaded is by clearing your app cache or reinstalling the app. You can easily uninstall the app by long-pressing the icon and tapping on the uninstall option. You can then download it from Play Store or App Store and log in.
You can easily clear the app cache by following the steps mentioned below.
🔴 Steps To Follow:
Step 1: Go to the "Settings" app from your home screen and scroll down to find the option that says "Apps".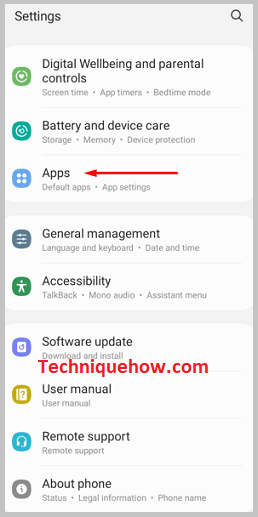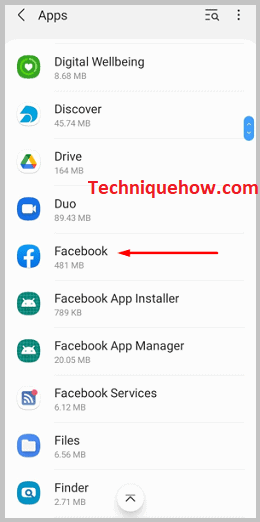 Step 2: You must go to "App info" and look for the Facebook app. Click on it when you find it, and then click on the option "Storage".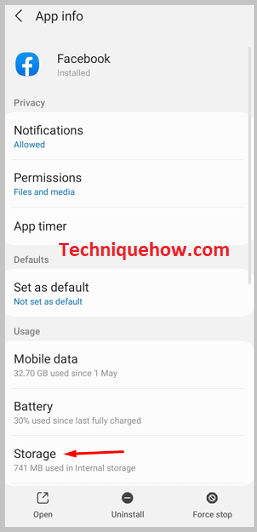 Step 3: Then tap on the option that says "Clear cache". Your cache will be cleared. When you try to upload the story, there will be no disruption.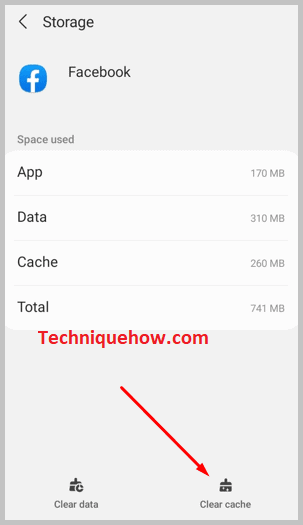 3. Connect to Better Internet
You might have trouble uploading your story if your internet connection is poor. In this case, you can wait until you have a better internet connection or connect your device to a WiFi connection that's relatively stronger than your phone's internet and then try to upload your story. This will make sure that your story is successfully uploaded.
4. Try from PC or Browser facebook.com
If you have tried some of these methods and still cannot upload to your story, you need to try uploading from a computer instead of your phone. You must go to your browser of choice, open facebook.com, and upload the story.
5. Log Out & Login again
If the problem persists, you can easily log out of the app and log in again. All you have to do is open the app, go to the three lines icon at the top of your screen, scroll down, and tap on log out. Log back in and retry uploading your story. 
6. Turn Off VPN (if activate any)
A lot of times, you cannot successfully upload to your story because of a VPN you have activated for whatever reason. If this is the case, you should try to turn off the VPN before uploading the story to your Facebook. Your problem will be solved.
7. Contact Facebook Support
You can contact Facebook support quickly and directly through the Facebook app. The steps mentioned below will tell you how.
🔴 Steps To Follow:
Step 1: Open the Facebook app, and go to the three lines icon from the menu bar at the top of the screen. Scroll down until your find the section "Help & Support". Tap on it.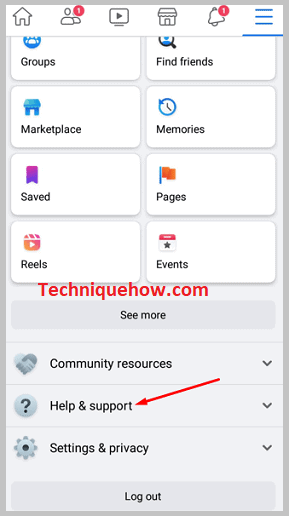 Step 2: Tap on the option that says "Report a problem" At the bottom of the notification, you will see the option "Continue to Report a Problem". Tap on it.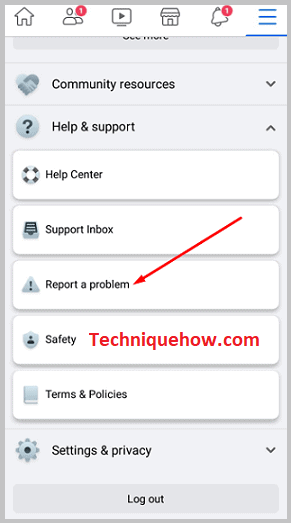 Step 3: You will be asked if you would like complete logs and diagnostics to be included in your report. At the bottom, you can either provide said permission or deny it. Choose one option. Then you have to select the problem you have been facing. Scroll down and tap on "Stories".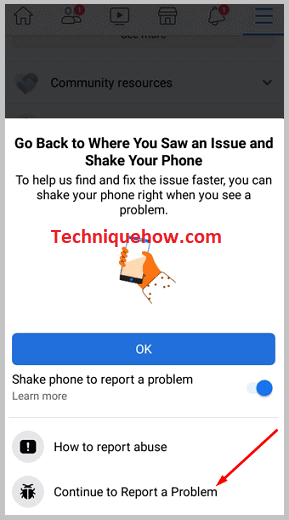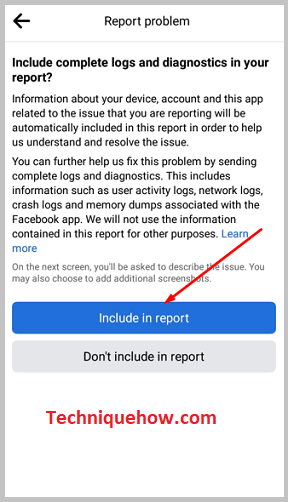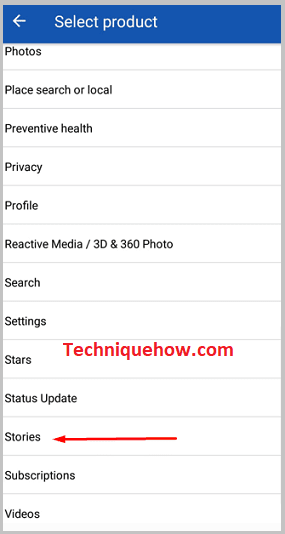 Step 4: Now describe the problem, add related images, and tap on the arrow option at the top to send the report.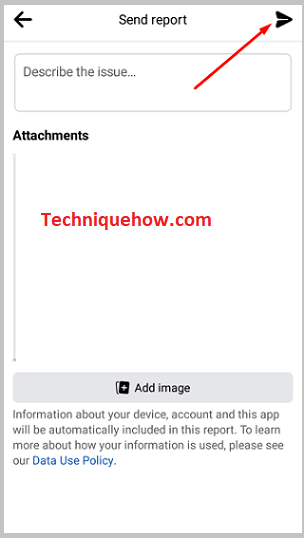 8. Try after a while
The situation is no longer in your hands if you have tried all the above solutions before retrying to upload the video. The problem is internal and needs to be fixed by the programmers. You must patiently wait for a while and try to upload your story; the problem may be solved by then.
Why – Facebook Story Not Uploading:
There are the below reasons why your Facebook stories get stuck:
1. This Takes time to Process (Wait for a while)
Sometimes Facebook stories take time to process, due for several reasons. Sometimes the internet or WiFi connection on your part is weak, which causes the story to take longer to be processed before being uploaded.
Even, if you feel your internet connection is fine, there is still a chance that the story will take longer to process due to internal facts on the part of the application. Therefore the only solution you can find when your video takes too long to process is, to wait for a while.
It may take longer, but eventually, your story will be uploaded as soon as the video is processed. Also, try not to leave the app as the story might not be uploaded in that case.
2. Facebook maybe Down
One of the most significant reasons your Facebook story is not being uploaded is that there might be an internal problem. Facebook being down means that the Facebook server is down.
This happens when a particular server is seeing a lot of traffic at a current time; that is, too many people using the app, causing the app to process commands or even continue to function as it would normally. A server problem is not very common but causes the whole app to falter; this means that no part of the app functions properly.
3. Facebook App Has a Bug
Another reason your Facebook story is not being uploaded is that there might be a bug in a particular part of the app. A bug is a programming error in the app that disrupts a particular part of it, deterring it from functioning properly.
In this case, the bug greatly slows the time it takes to upload a story; it may also not allow you to upload a story. Bugs are usually fixed when new versions of the app are released. Therefore you might have to wait for updates if it is a problem caused by a bug.
Also Read: