Your Quick Answer:
You might notice that if you have sent a friend request, that would show 'Following'.
There are some profiles for whom you can't send friend requests due to privacy, those display the follow button and if you tap on it then he will be in your following list.
The people you send friend requests to, come under the following list of your Facebook profile even if the request is pending.
If you're seeing the 'Following' on someone's profile that means you've followed the person or sent a friend request and once he accepts that you will be still a follower of that person.
Your following will be canceled when you cancel the sent friend request. If you have not sent friend requests to the person, you can just unfollow the person by tapping on the 'Unfollow' button.
However, if you want to remove those people from the following list,
1️⃣ Open the One-Click Friend Removal guide.
2️⃣ Take the steps to remove friends.
3️⃣ Now all your friend requests are canceled.
This article will explain all the meanings and why it shows like that with detailed information.
Why Does It Say Follow Instead Of Add Friend On Facebook:
If you have just sent a friend request and the person has not accepted then by default you are following that person.
Don't be confused as this is the default Facebook system that does this.
1. If Friend Request is Accepted
Still, you will be following the person, and the same for the person as well, you're in his following list when the friend request is accepted.

The person has the liberty to unfollow any friend at any time by tapping on the Unfollow button.
2. If Friend Request is Not Accepted
If the person has not accepted your friend request then also you are following the person automatically until you cancel the friend request.
If you have a lot more friend requests then try removing all friend requests at once.
🔯 Difference between a Friend Request and Following Someone:
The main difference is the limitation to interact with the profile. You will find the facts below what it means in both cases.
🔴 Friend request: If someone sends you a friend request and you accept their request, then you both agree indirectly that you know each other. As soon as you accept the request, both of you end up following each other. Friends on Facebook are someone whom you know personally know through one of your friends are called mutual friends.
🔴 Following on Facebook: Followers are those people who took interest in following you even though they are outside of your real-life circle.
Facebook has an option for everything, you can control your profile just by clicking on the buttons. You can always set limits for who should follow you.
🔴 Steps To Follow:
Step 1: On the settings page, click on public posts.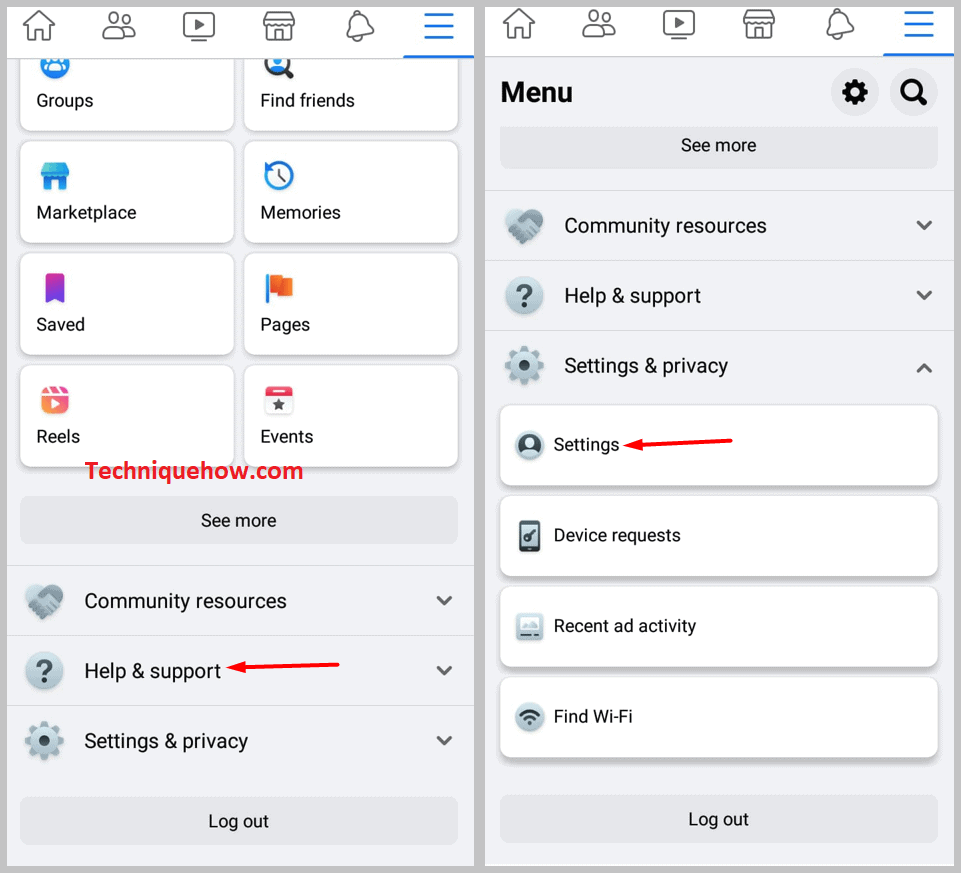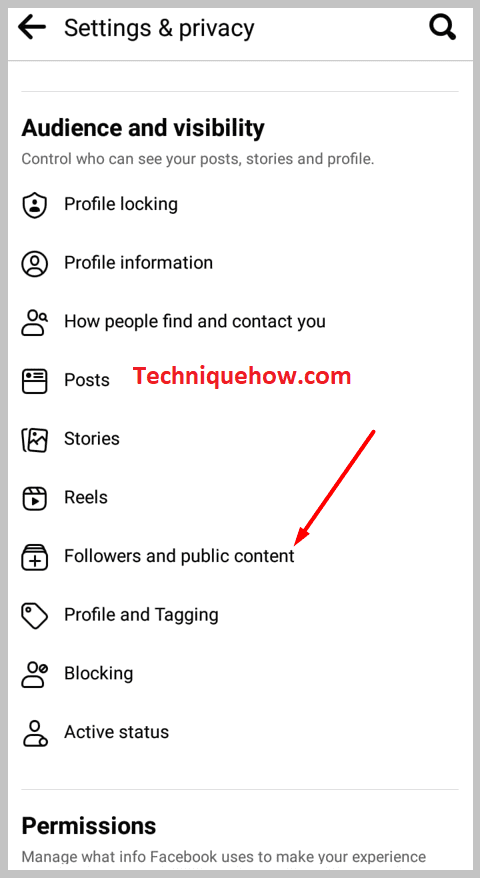 Step 2: In the very first row, you find the 'Who can follow me' option.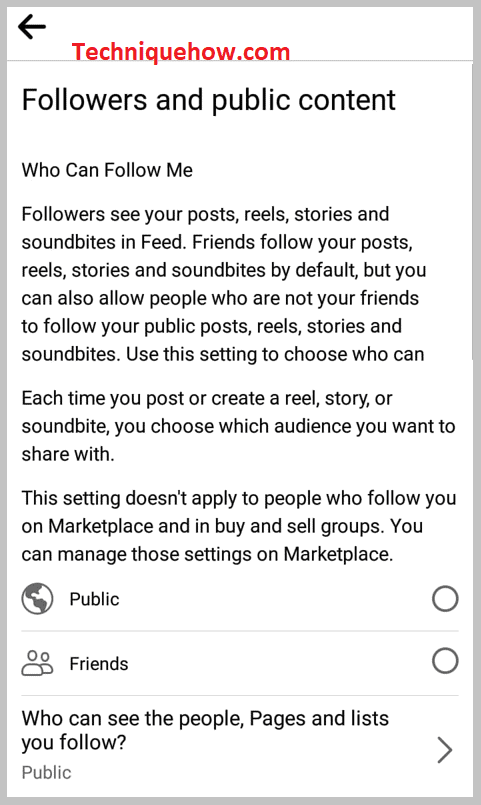 Step 3: There are two options in that. 'Public' & 'Friends'.
If you have set the settings as 'Public', then anyone whose friend requests you have ignored or rejected can follow you unless and until you block them.
How can you follow someone on Facebook but not be friends:
If you want to know the method to follow someone without being a friend then this is possible if you're on your Facebook desktop.
To follow someone on Facebook but not be a friend,
First of all, go to Facebook on your chrome browser or other.
🔴 Steps To Follow:
Step 1: Now open the profile you want to follow.
Step 2: Just send a friend request to the person. (Don't worry it's temporary, will revert this option now).
Step 3: You will see the three-dots icon, click on the 'View Main Profile' option.

Step 4: Once the profile opens, just click on the three-dots icon again and just tap on 'cancel request'.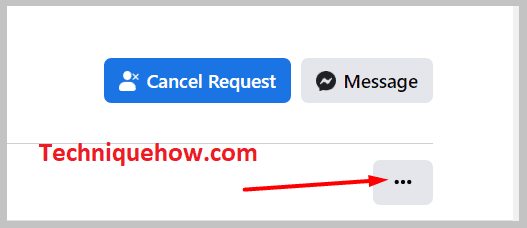 Step 5: Once you cancel the friend request, it will show Add friend option, but you're still following the person as you will be seeing the 'Unfollow' option.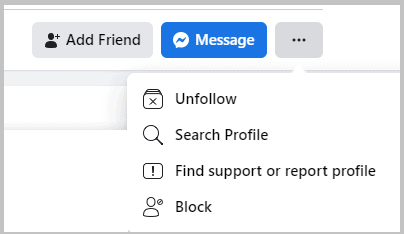 This is the method anyone can use to follow someone on Facebook. But everything the person shares with his friends will miss, and only public stuff will be shown to you.
What does Following mean on the Facebook post:
If you followed someone on Facebook, you would get a notification when the person published a new post. With that, you can always keep in touch with the person's location, their activities, their likes and dislikes, and so on and so forth.
If you have set the privacy settings as 'Friends', then only your friends can see the post you make and comment on it. But, if you had kept it as 'Public' then anyone following you can get notified and see your post (that includes public photos and posts you make).
If you want to check whoever is following you, here are the steps:
🔴 Steps To Follow:
Step 1: Go to your profile page.
Step 2: Click 'Friends' that is seen under your profile picture.


Step 3: Click on 'More' and then on 'Following'.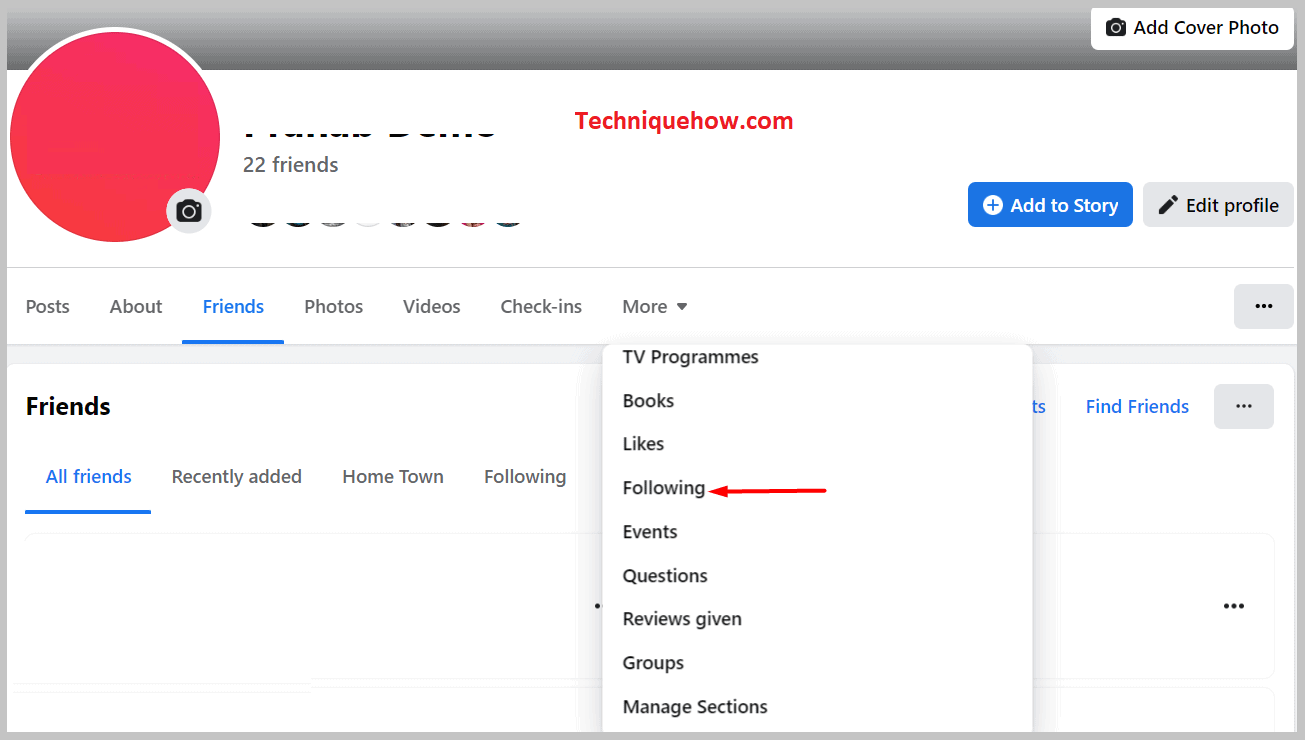 Step 4: A list of followers will appear on the screen.
You can check your followers and you can also block them if you don't want them to follow you.
🔯 Add or Hide the 'Add Friend' & 'Follow' options on Facebook:
When you come across some Facebook profiles, you find the 'follow' button instead of 'Add friend'. If you click on 'Follow', it shows that you are following that person. This is again the magic done by the privacy settings.
🔴 Steps To Follow:
Step 1: Click on your accounts.
Step 2: Select settings and go to privacy.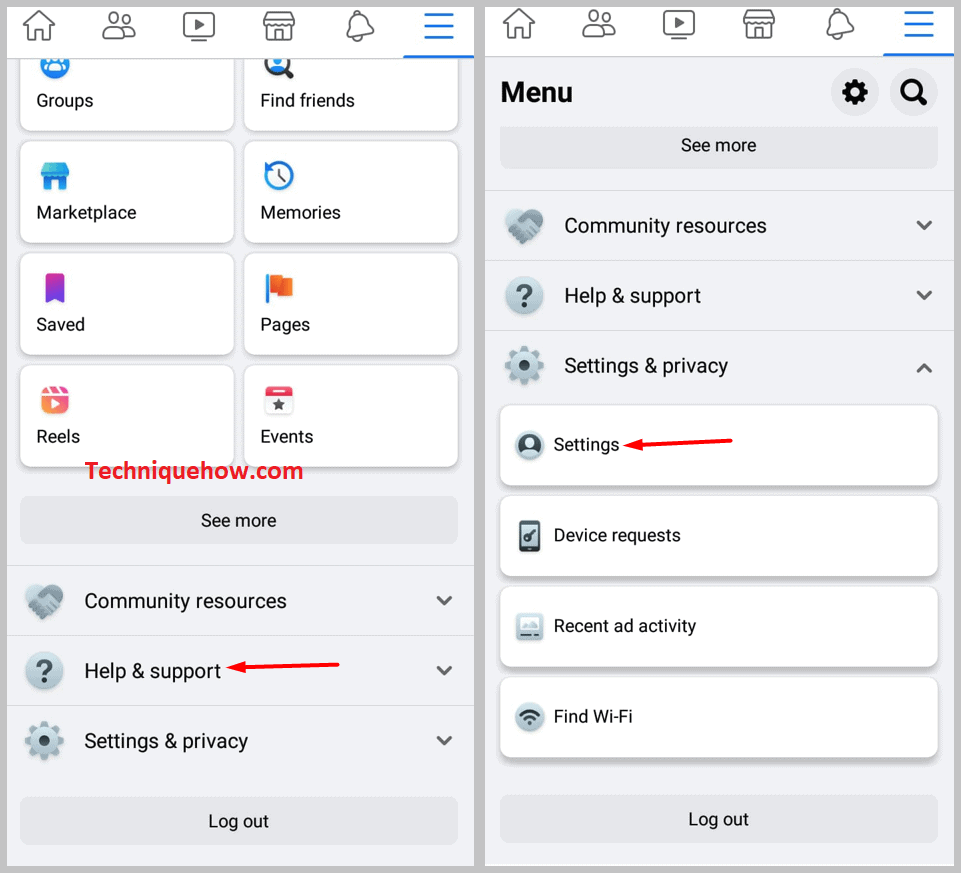 Step 3: Scroll down and stop where you see the tag 'How people find and contact you'.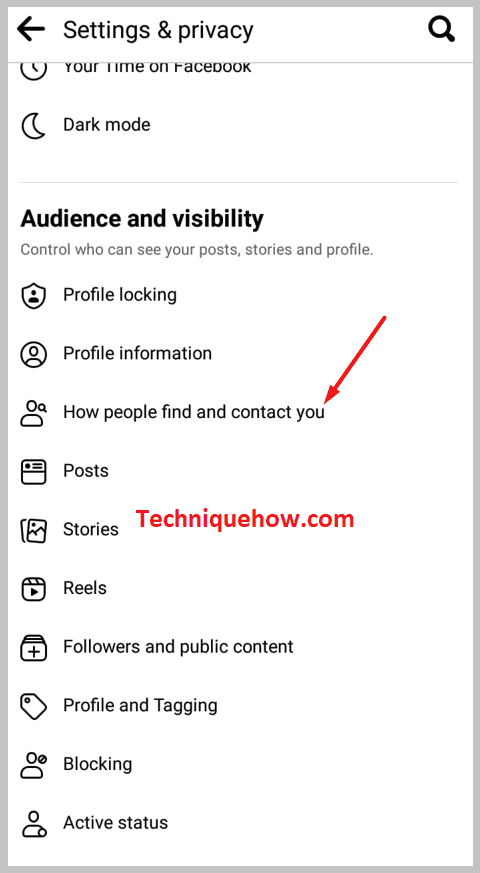 Step 4: In that tag, select 'Who can send you a friend request'.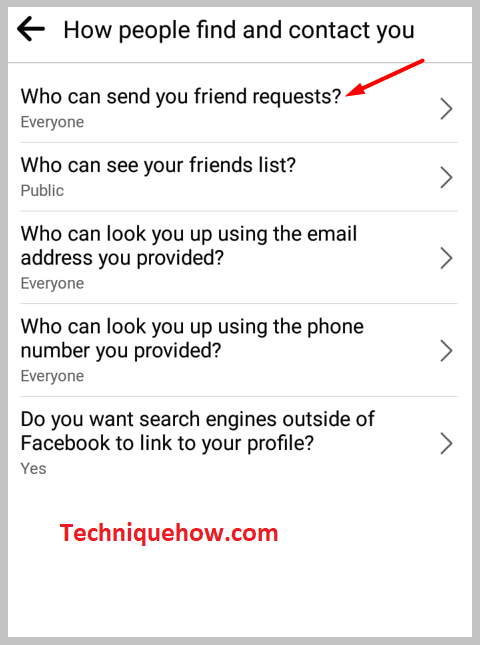 Step 5: Many people might have set it as the 'Friends of friends' option. If you haven't set the same, do it asap.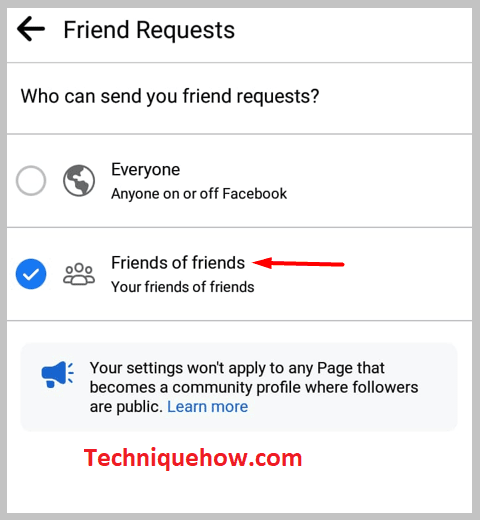 Step 6: This means that only the friends of your friends who are on your Facebook list can send you a friend request.
To be simple, someone with zero mutual friends cannot send a friend request to you if the settings are applied. The 'Add friend' button on your Facebook will disappear for those who are not your friends' friends.
🔯 They can simply follow you on Facebook:
This is the reason why you only see the 'Follow' option on some profiles and you can only follow them and cannot be friends with them unless they add you.
Many certified profiles on Facebook follow such settings along with the blue tick near their username indicating that these are verified profiles, indirectly saying that they are celebrities and they are only to be followed AND SOME ARE THE PAGES.
Also Read: