Your Quick Answer:
To hide mutual friends from Facebook, you can unfriend those people that appear as mutual on someone's profile, and once you remove them (unfriend) the mutual friends will not be shown anymore.
You don't need to hide your profile entirely by blocking people to prevent them from seeing your friends connected with you. You can edit the settings by clicking on them. Editing privacy settings makes it easier than before and now you are able to hide your Facebook friends list from people.
Facebook has a friend list option on the user's profile page, located below the cover photo, on the left side. By default, it is set to display all your friends to everyone who sees your profile.
You have to make changes to these privacy settings if you don't want to show the friend list publicly.
You can do it from any device you use, like an iPad, Android, or PC (Windows, Mac). The best part is you can hide the friend list from even a particular person or from everyone except someone.
Just follow the step-by-step guide to complete your privacy setup. You will be able to not only hide your friends but also the method to keep your profile limited to even mutual friends.
If you have many unknown profiles added to your list of friends then you can delete all inactive Facebook friends.
How To Hide Mutual Friends On Facebook:
Facebook added new custom settings which you can take advantage of if you need to hide your friends from someone or to show all friends only to a particular person.
It is named Custom privacy settings to hide friend lists.
Just check the step-by-step guide below:
🔴 Steps To Follow:
Step 1: At first, click on the pencil icon from the Friends tab.

Step 2: Then click on the 'Edit privacy' option which is shown there.

Step 3: Now, click on the 'Custom' gear icon option.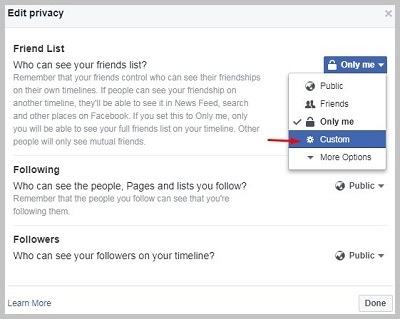 Step 4: A pop-up will be displayed named custom privacy. There will be two options: Share with & Don't share with.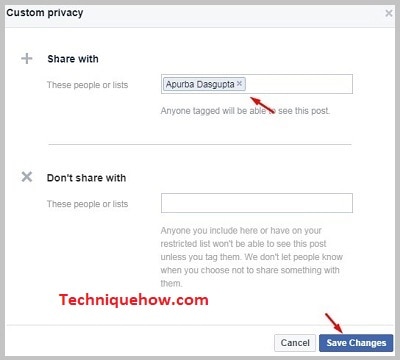 If you select one person in Share with the list then the friend list will be visible to that person only. The rest of the friends will be unable to see this list.
Step 5: Now for the 'Don't Share with' option, you can hide the list from some particular persons added in 'Don't share with'.
The friend list is invisible to those people. In this case, you have to select 'Share with' to Friend or Friends of Friends.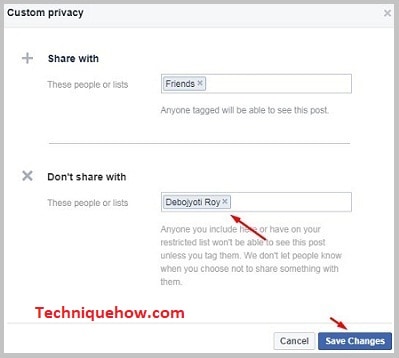 You can check the results once it is done, then click on 'Save Changes'.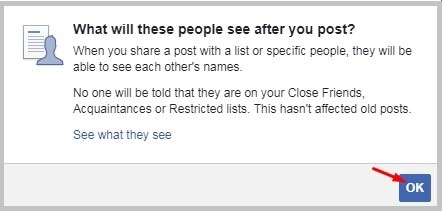 Step 6: Now, once the custom system is done. Click on 'Done' to take effect of the settings.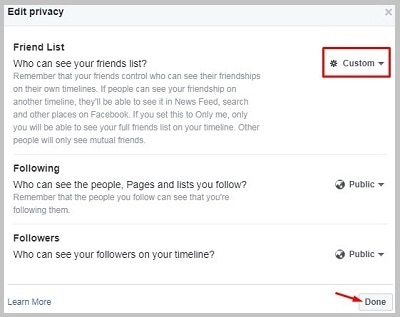 That was the simplest & powerful way to hide the list offered by Facebook to its users.
1. Hide Friend List from PC
It is a very simple method, and you are just a few steps away. So, to do this, you have to follow some steps shown below:
🔴 Steps To Follow:
Step 1: At first, log in to your Facebook account and then go to your Facebook profile page.

Step 2: Then, there you will see the Friends option, just click on it. It opens the list of your all Facebook friends.
Step 3: Then click on the Manage button which looks like a pencil.

Step 4: After clicking on the manage button, you will Edit the privacy option. Click on it and it opens a new popup box where you can find different privacy options.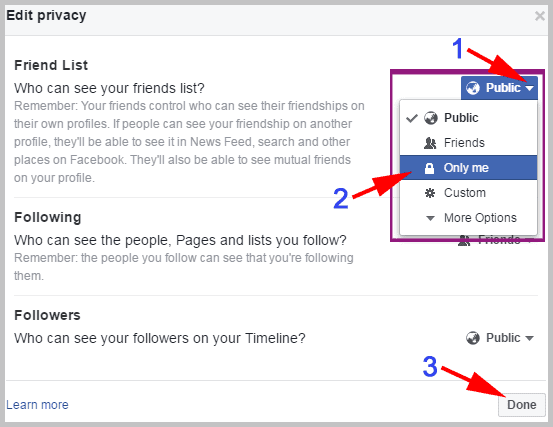 Step 5: After clicking on the edit privacy, you will see the Friend List option at the top position, and on the right side, you will find a Public option. Then click on it, and you will see a drop-down menu. From there just select the Only me option and click on it. At last click on the done button to save the new settings.
Note: We will also discuss how to hide a friend list on Facebook using an Android phone.
2. Hide From Android
If you are using a smartphone then follow the below steps in order to hide the friends:
🔴 Steps To Follow:
Step 1: At first, open your mobile internet browser to reach m.facebook.com so that you can log in. Then insert your email address & password and click on log in.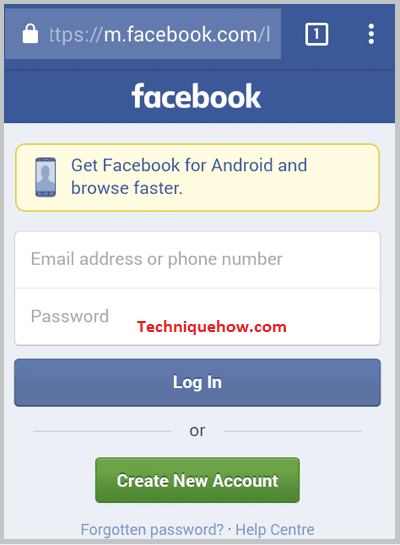 Step 2: After the successful login to Facebook, go to your Facebook profile page and here you will see the Friends option; just click on it.
Step 3: After that here, you will see the public option which means your Facebook friend list is visible to everybody. So click on the public option to hide your friend list and then click on more to view more options.
Step 4: After that here, you will see different options, just like the Public, Friends, and Only me. If you want to hide your friends list completely then choose the "Only me" option.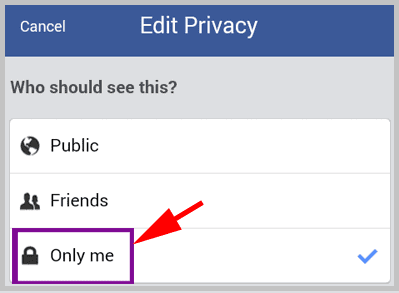 This is how you can easily hide your Facebook friends list from your family and friends and now no user can see your friend list.
🔯 Is It Possible to Hide Mutual Friends on Facebook?
A: No, you can only hide the uncommon friends between you and your friend.
In that case, it will be useful to know that you can chat with any person even if he or she is not on your friend list. You can find the received messages inside the 'Message Requests' option.
Also Read: