✎ Key Takes:
» You can remove a remembered account on Instagram by going to Privacy and Security settings and turning off the 'Saved Login info' option, preventing the account from being remembered upon signing out.
» You can change the account password from another device or PC if you don't have access to the phone, ensuring that the account can no longer sign in from the mobile device or other devices.
How To Remove A Remembered Account On Instagram:
You have these below methods in order to remove the remembered account:
1. From Instagram on iPhone
If you're on your iPhone, you might notice the Instagram app by default has a feature to save login info that actually remembers an account while you log out of that. Now, if you can turn that off and then just log out, your account will not be remembered in that case.
🔴 Steps To Follow:
Step 1: Open your Instagram account on your iPhone.
Step 2: Go to the main 'Settings' menu and scroll down to 'Logout' and tap on it.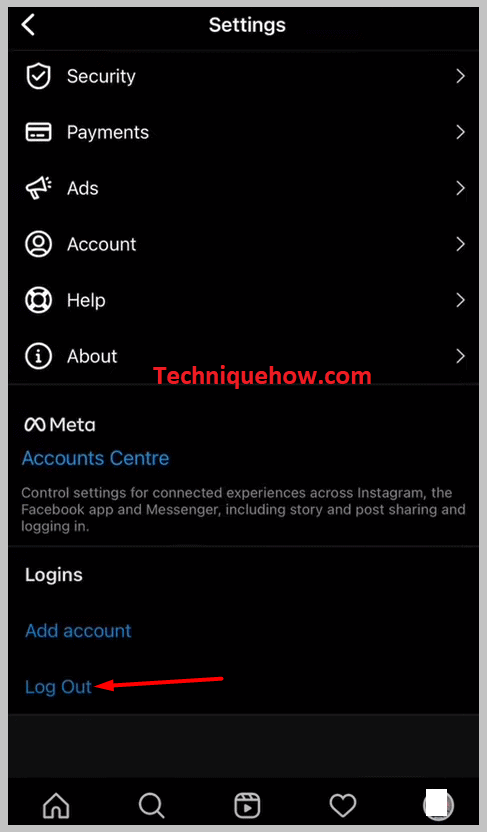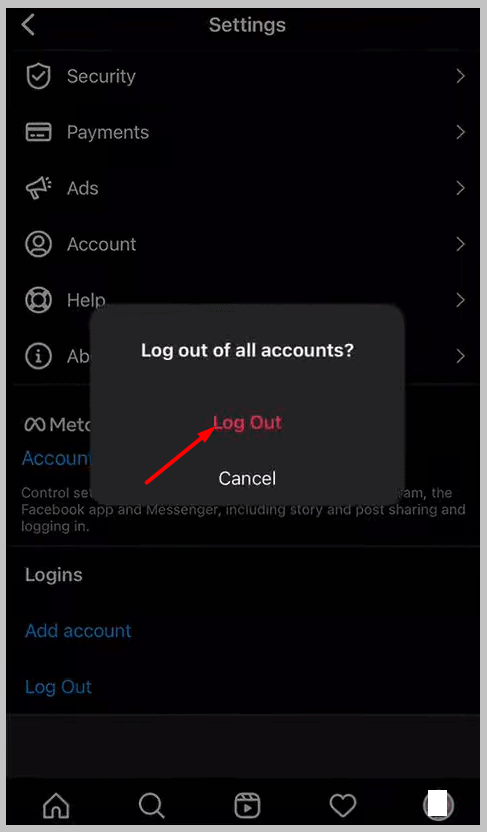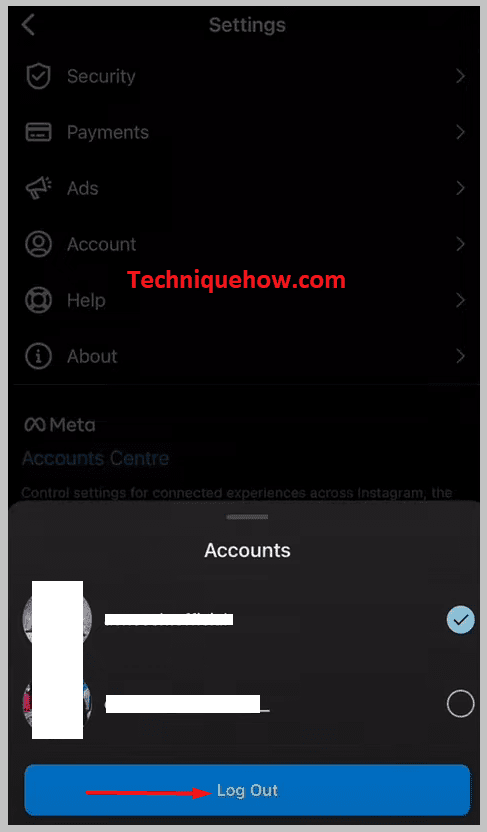 Step 3: Once logged out, tap on the cross icon.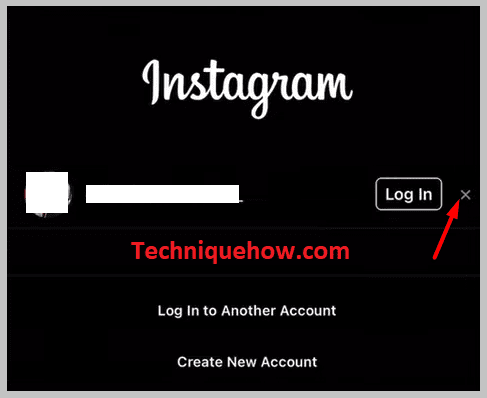 Step 4: Finally confirm by tapping on 'Remove'.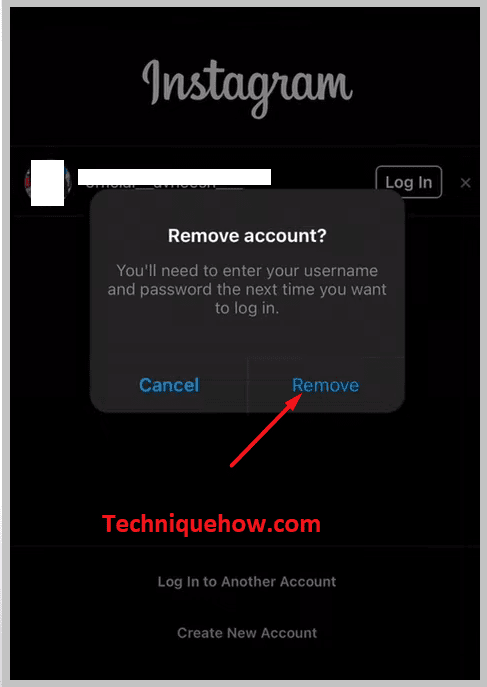 That's all.
2. From Instagram on the Web
If you're on your PC then you can perform the action from your PC as well.
Here are the steps that you can follow to remove a remembered Instagram account from your PC.
Step 1: First of all, open your browser and go to Instagram Login.
Step 2: That will show up your remembered account on the tab. Click on it to log in.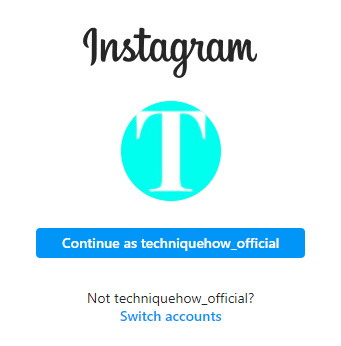 Step 3: Once you are at the login page, a list of accounts opened using the browser will be displayed.
Step 4: You will see 'Manage Accounts'. Click on that button.
Step 5: Once you do this, the screen will display the cross sign ahead of all the accounts.
Click on the cross sign to remove the account you wish to as a remembered account on Instagram from your PC.
How To Logout Of Instagram Account That Is Remembered:
Facebook owns Instagram and this is the reason you can log in to your Instagram account through Facebook. Follow the steps to remove remembered Instagram accounts on your Android phone using Facebook.
🔴 Steps To Follow:
Step 1: Go to the Facebook app on your Android phone.
Step 2: Tap on the three horizontal bars icon on the top right corner of your screen.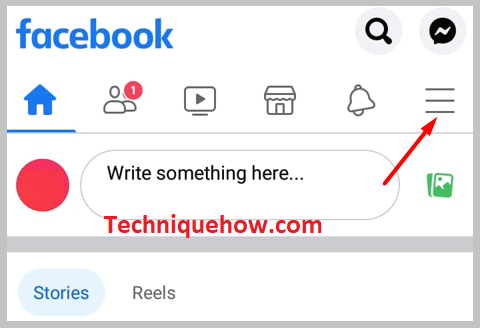 Step 3: Scroll down and tap on 'Logout'.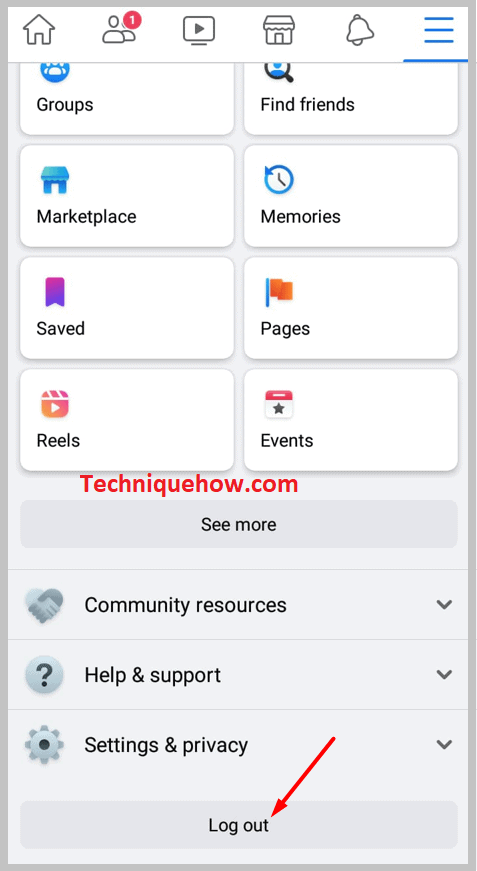 Step 4: Now go to your Instagram account on the same device, and you will see that you have removed the remembered account on Instagram from your Android phone.
Step 5: Now you can log back into your Facebook account.
Remember that this method can only be employed if you have logged in to an Instagram account using Facebook credentials.