Snapchat considered this issue and had recently updated it with advanced privacy features. With the new update, you can track or find the location of your Snapchat friend easily and also make your Snap Map visible to your friends too.
To see the people who viewed your location, you can open Snapchat and tap on the location icon and then find out the people on the map. Most commonly those people would also see your location on their Snap Map as well and thus you can tell those are the viewers of your location on Snapchat.
The new privacy features include options such as ghost mode, sharing only with my friends except, etc.
In this article, you will get different parameters related to location tracking on Snapchat.
How Long did your Location Stay on Snap Map?
The answer to this is, the location stays on the Snap map for about 5 to 6 hours, after leaving the app unopened.
For example: If you have opened Snapchat in the morning at around 10 am in the library, then till 4 pm, Snap map shows your location of the library, only if you haven't opened snap chat between 10 am to 4 pm.
When you open Snapchat, on the extreme bottom left corner of the home interface, you will get an icon of location. By clicking on that icon, you can check the location of all your Snapchat friends who have enabled you to see their location. And next, again on the very bottom left corner of the Map interface, you will see an option displayed as "My Bitmoji", you can check what location of yours is a Snap map displaying to your friend.
How to Check who Viewed your Location on Snapchat?
Well, there is a loophole for this and it is due to privacy policy of Snapchat.
However, a guess can be made. Whosoever has enabled their location and has changed their bitmoji according to their activity, might be checking on others' locations as well. But this does not always mean that they have viewed your location.
You can check the bitmoji of your friend, by following the steps mentioned below:
Step 1: Open the "Snapchat" app on your device.
Step 2: Tap > "Location icon".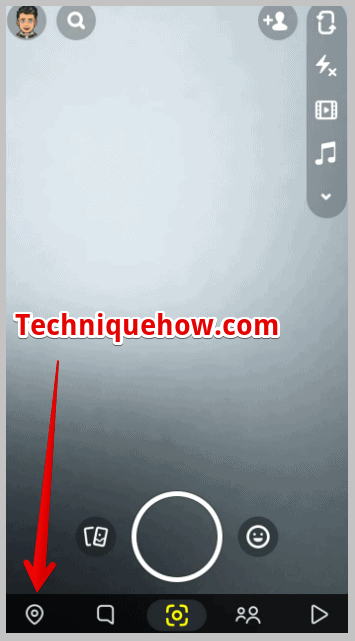 The location icon is placed on the bottom left corner of the first page. The map will appear on the screen with the locations of all your friends.
Step 3: Click on the 'bitmoji' of people to see their exact zoomed location.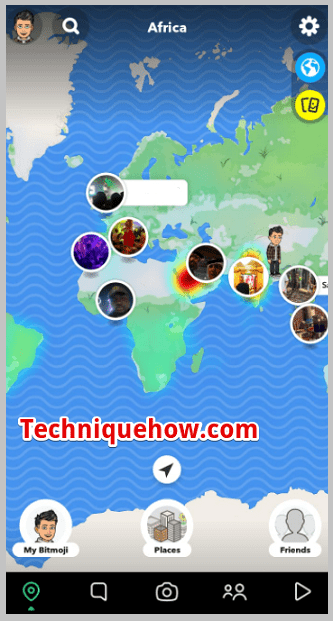 Know that many people check each other's Bitmoji of Snapchat, and from this, you can make a guess that those people have checked your Snapchat location.
How to Prevent others Viewing Your Location?
According to the new privacy settings, users have an access to adjust the viewing function at their convenience.
Each user has three options and has to choose one of the following privacy options.
Let's see which are these three options and to enable:
Ghost Mode:
By enabling this mode, you will be the only person who can see your location. Ghost mode is the safest way to keep your location ON while keeping it private.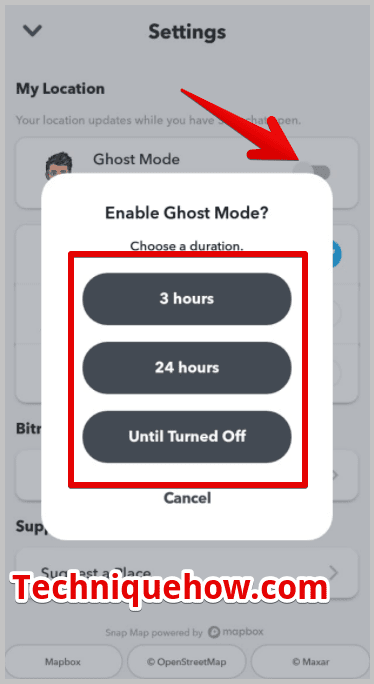 My Friend:
If you enable this option, then only the friends you have selected will be able to see your location. i.e., only a limited number of close friends.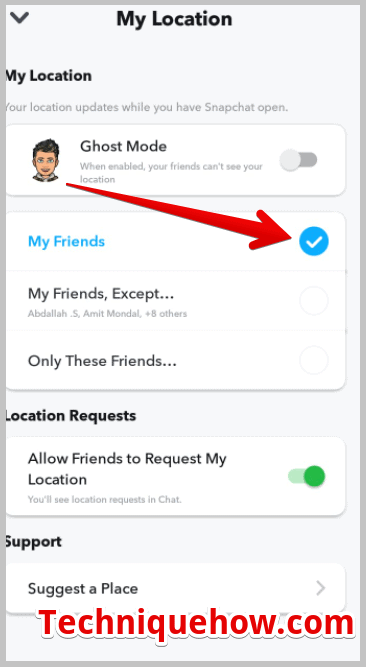 My friends, except:
As the name says, only those friends can see the location, who you haven't removed from view.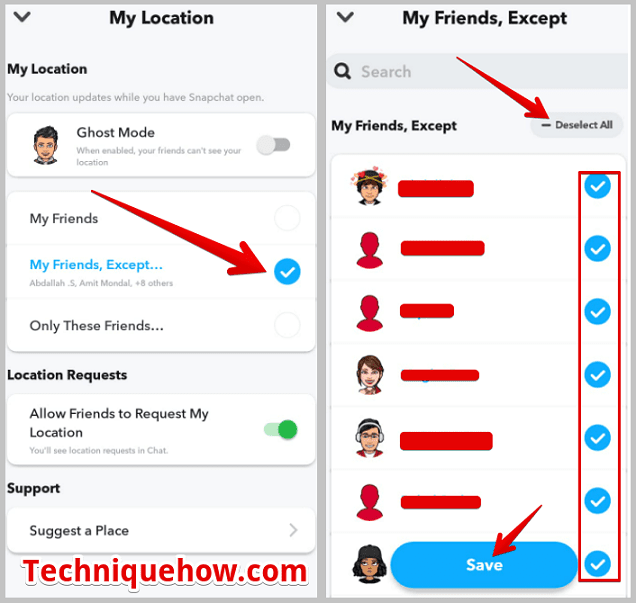 Steps to enable these options:
Step 1: First open Snapchat and tap on "location Icon", given on the left bottom side of the home page. Map with all the locations will appear.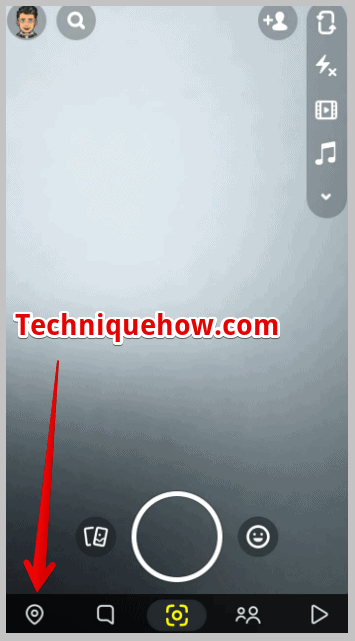 Step 2: Next, tap on the "gear icon", which lies on the upper right side of the map screen.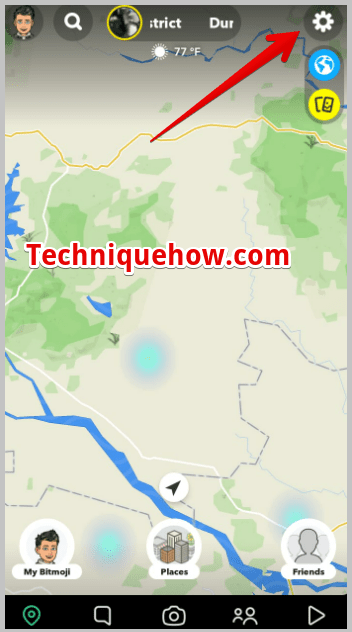 Step 3: Under the settings section, you will get all these three options, choose 'My Friends' from the list to hide from others.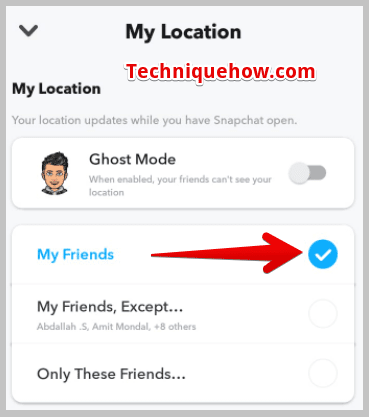 Can you See who Viewed your Location on Snapchat?
You can not see who viewed your location on Snapchat. So, if anyone of your friends checks your location, you won't be able to find him/her.
As soon as you open Snapchat, your location gets changed as per your current location, so are the others. Also, many a time people change their bitmoji and take a glance at other people's bitmoji too. Hence, one can say, they must have viewed your location but you can not rely on this. It is not at all 100% accurate.
Although Snapchat does not allow the users to know the people who have viewed their location but allows them to check who has tracked their travel journey. Yes, you can get to know the number of people that have checked where you went and how far you have traveled.
But here the trap is, this feature is possible only for those who have not enabled their ghost mode ON. Hence, turn off your ghost mode to see who has tracked your travel location.
Loopholes and tricks sometimes get fail in front of security features. The same is the case here.
The Bottom Lines:
This article explained simply that finding people on Snap Map and these people can also find you on Snap Map and see your location. This can be possible that those people are the actual viewers of your Snapchat location or if not all of these, the ones are from those people who appeared on the Snap Map.
Also Read: