Your Quick Answer:
You might be confused while you do a few changes or follow something and wondering if someone on Telegram has noticed it.
If you are on Telegram then there are certain things that you want to know if the person gets notified while you do so, this article will answer all the questions about those cases.
🔯 Does Telegram notify your contacts when you Join?
This is the feature that Telegram offers to its users to increase the circle of friends from contacts.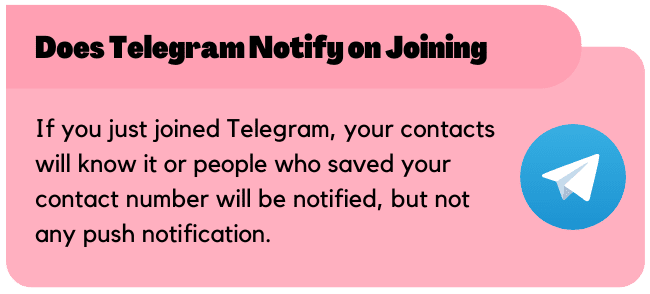 Yes, if you just joined Telegram, your contacts will know it or people who saved your contact number will be notified, but not a push notification.
This happens while Telegram syncs your number and sends a notification to all of your contacts who are on Telegram already. You can disable contact sync to ignore such situations.
🔯 If I add a contact on Telegram will They Know?
When you add a number to your contacts and if he is on Telegram then he will get a notification that you have joined.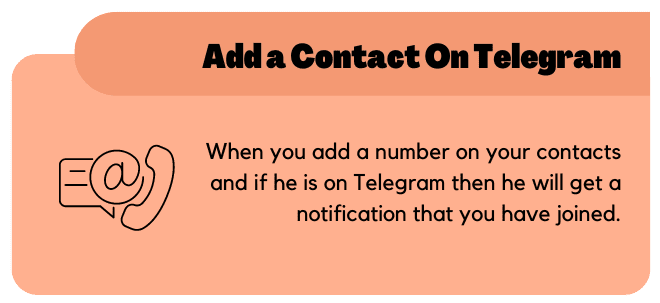 If you have changed the privacy settings for who can message you or your number set to show to Nobody then the person would not get notified if you add his contact on your phonebook.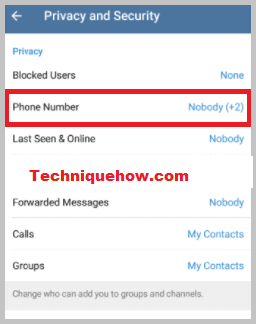 🔯 If I search for someone on Telegram will they know?
They can't see you on Telegram if you know the uses of your privacy settings. Don't worry no person will ever see your details on Telegram if you have your privacy set to Nobody. Although, if it's public then the person would know and get notifications on certain things that you do or Telegram offers.
How To Know If Someone Is Busy On Telegram Call
If you want to find out if someone is making a call or talking to someone then it's really simple to understand. There are two signs that you can use to verify if someone is on call.
🏷 LINE BUSY:
You will find the 'Line Busy' voice while you're making any call to the person and this means the person getting a call or making a call on Telegram with someone else.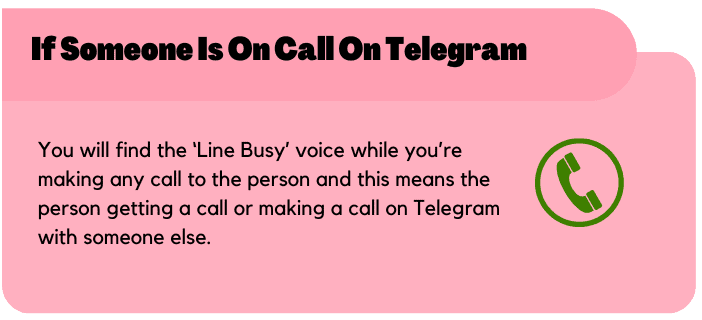 🏷 WAITING:
If you're noticing the 'Waiting' tag on the call that you're making then the person whom you called is busy talking with someone else.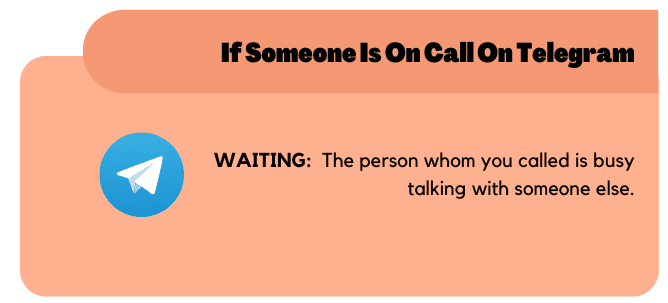 🔯 Can you see who viewed your Telegram profile?
Telegram does not show you who viewed your Telegram profile. There is no such feature that allows the users to know you viewed their profile. However, there are a few social engineering techniques that can be used to know who viewed your Telegram profile.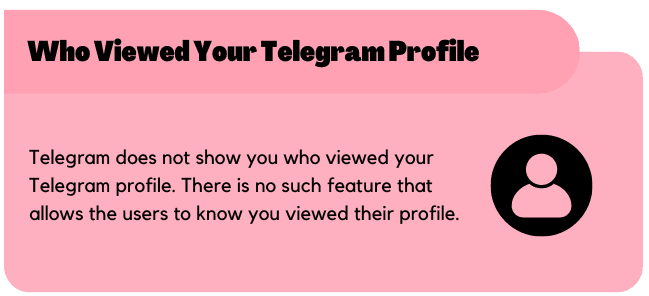 These tools are Telegram bots that allow Telegram users to add additional features and functions to their Telegram accounts. These bots perform functions like allowing the users to know who viewed their profile.
What do They see while sending you messages?
You can know if a person viewed your Telegram profile. The most probable reason is that the person messaging you on Telegram. The reason someone messages you is either they already know you or they have viewed your profile and want to start a conversation with you.
Normally if a person sends you a new message, do it by checking and identifying from your profile.
You can view as many profiles as you want, there is as such no limit to the number of profiles to view daily within 24 hours. If you want to send a message to any of your friends whose contact number is not saved on your mobile phone, you can search for them through Telegram.
Sometimes it happens that there are many users with the same name, in such a situation you can either search using a username that is unique for every Telegram user or you can individually go through their profile and confirm if they are the same person you are looking for.
🔴 Steps To Follow:
Here are steps on how to view a profile on Telegram:
Step 1: Open your Telegram app.
Step 2: Tap on the pencil icon or tap on the 🔍 icon at the top right corner and type the name or username of your friend.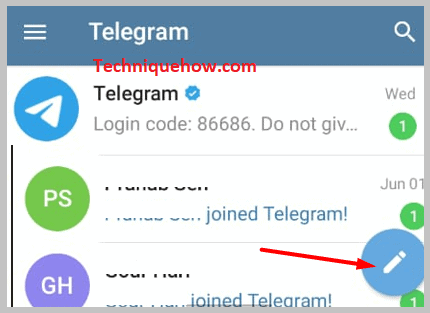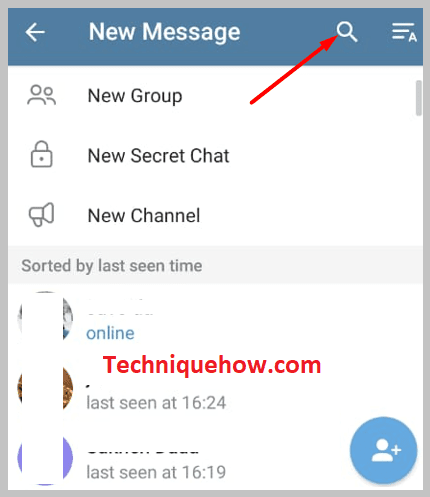 Step 3: Tap on their profile to view their profile.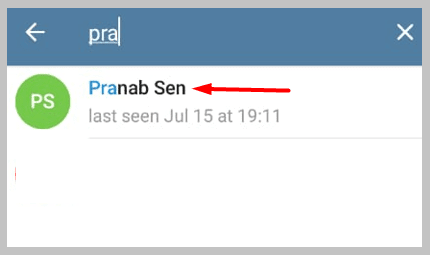 🔯 What you can see if he responded to your Campaign?
Another method of knowing the people who viewed your Telegram profile is when somebody responds to your campaign that you have posted in your Telegram group or channel. You can promote your channel or group by posting and advertising the link of your channel in other relevant Telegram groups and channels.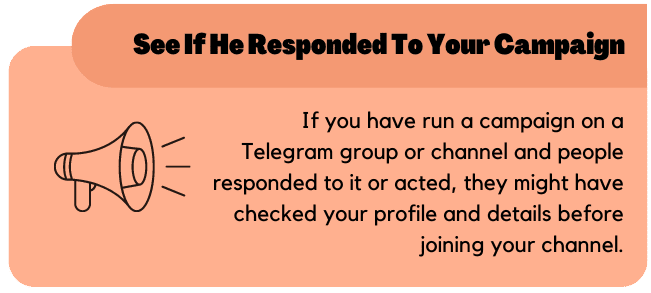 The members of those groups and channels who seem to be interested in joining your channel will surely go through your profile just to know more about you and your channel.
This way you can promote your channel as well as get to know the members joining your channel through the promotional campaigns running on other Telegram groups and channels.
If you have run a campaign on a Telegram group or channel and people responded to it or acted, they might have checked your profile and details before joining your channel.
Any user intends to know the details of the channel they join to avoid any problems or unforeseen incidents happening in the future. Apart from all these, if you want more people to respond to your campaign for your channel, create a catchy name and write a concise description for your channel.
The Bottom Lines:
The above points answered all of your questions and this is the complete guide that you can take if you have any difficulties or questions related to these.
Also Read: